The collection of old stoves running on firewood, coal, gas, electricity or a combination of both, and looking like works of art.
A bit of history. In Europe until the 18th century, people cooked over an open fire, wood or peat, the furnace was in the form of a hearth, or later, with the invention of pipes along the walls, like the fireplace – the flames were located low. Cooking was carried out mainly in cauldrons hung above the fire or placed on trivets. The temperature was regulated by placing the cauldron higher or lower above the fire.
The open fire had many disadvantages – Flammability, constant smoke and fumes, low efficiency. To more effectively use the heat to reduce the consumption of wood, the inventors in the 16th century developed to improve the construction of foci. The first step was a furnace: the fire was enclosed on three sides in brick or stone walls, which were covered with sheet iron.
But in the 18th and 19th century, appearing to the plate. Everything was planned and provided for: lower center, the big door is the oven, left burner, door under it – the ash pan, there was even baked potatoes. To the right of the oven – tank water heating.
In the center is a chimney for the smoke, it and the wing (wall plate) to heat the top heat chamber – oven. On the sides of the top plate stand-heaters, and on the stove, on the walls – even hanging openwork stand for dishes (bottom).
The system was regulated dampers and valves, manipulating them, it was possible to apply the heat in a certain part of the plate.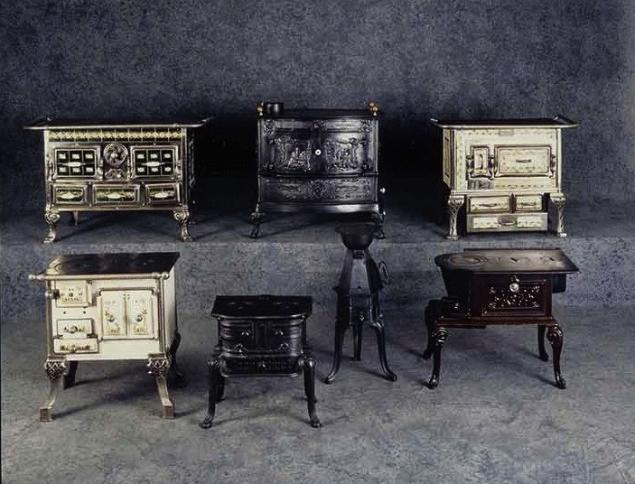 источник:fresher.ru
Source: /users/1077