The real magic happens with black-and-white drawings by Italian artist Alessandro Diddi (Alessandro Diddy). On white sheets of paper characters, drawn by artist normal pencil come in a spectacular duel with the props proposed by the author. And visually and do not understand where the figure starts and where it ends, where is the picture presented these items, and where drawn.
His drawings Alessandro Diddy is game of shadows seeking the so-called illusion optical illusion where inanimate drawn characters come to life in three dimensions, and the picture sometimes goes far beyond the sheet of paper. That's where the magic begins and the magic. But I can assure you all the magic of the artist is man-made. And to understand how it can imagine and draw, you must have the spatial thinking and the ability to work with shadow.
More powerful effect the images gives little trick Alessandro it adds natural objects: a pencil, an eraser, a ring, and then even the hand of the master sometimes completes the picture. And as said by the artist himself in this work all good, the most important thing to move forward, to strive to always create something new and original, try to intrigue the viewer, to make him see sometimes simple things entirely from a different angle.
And after all that to appreciate this magic magic Italian artist Alessandro Diddy need to look three dimensional, "living drawings", drawn in pencil.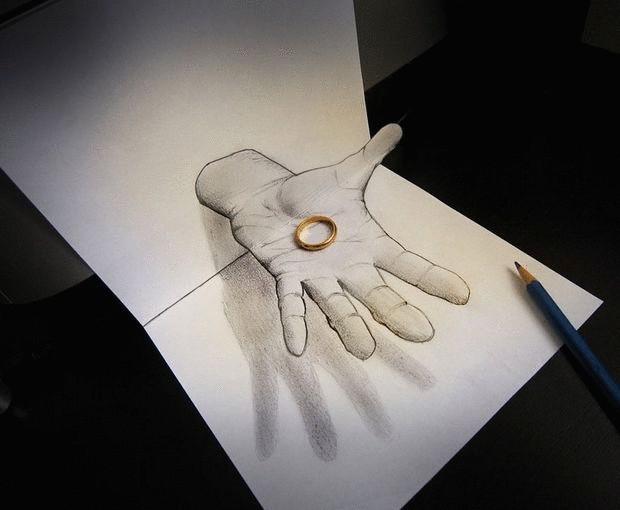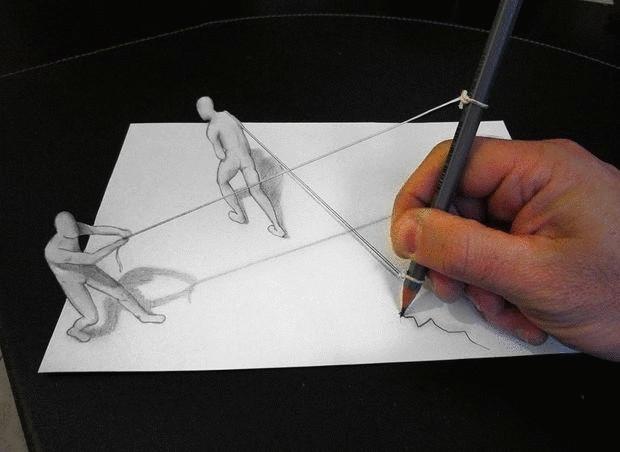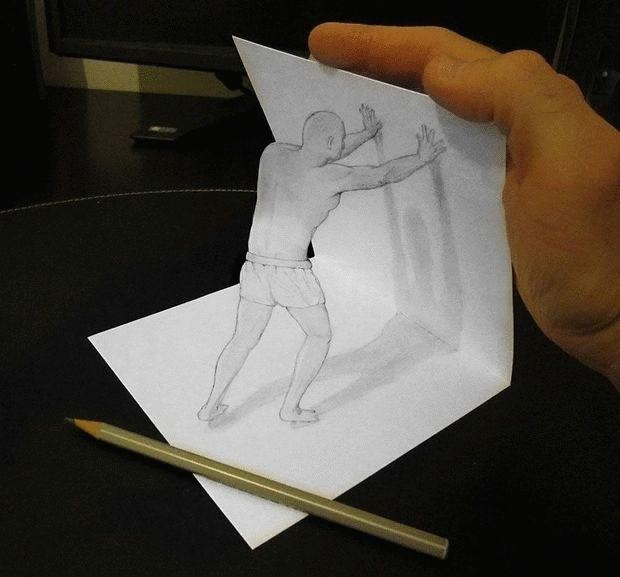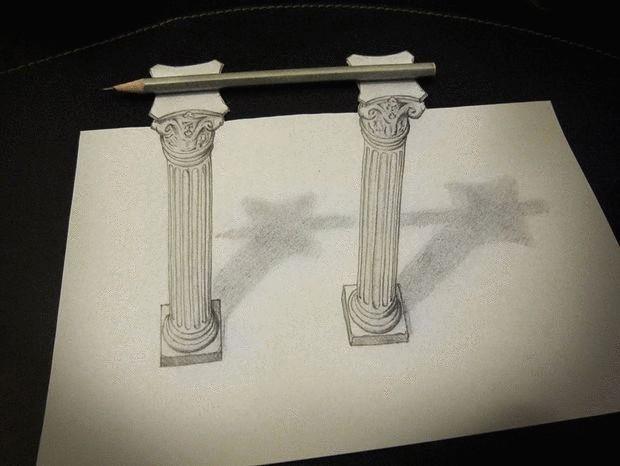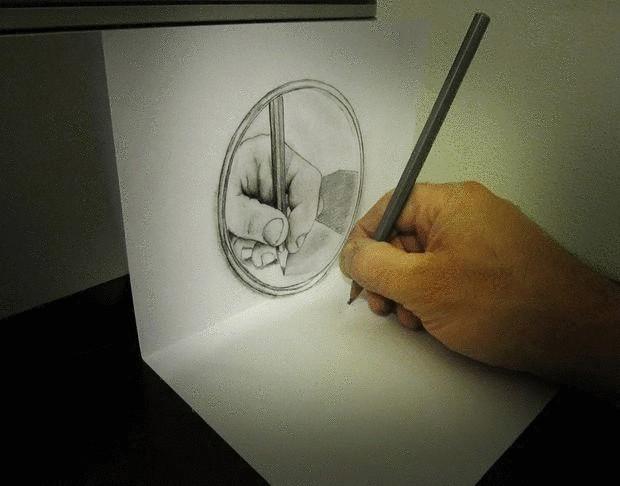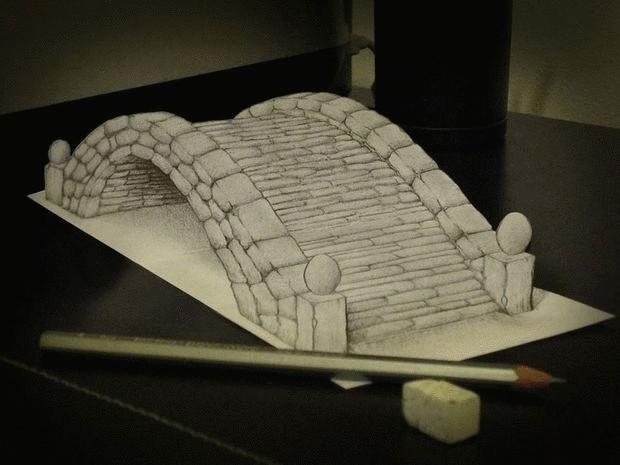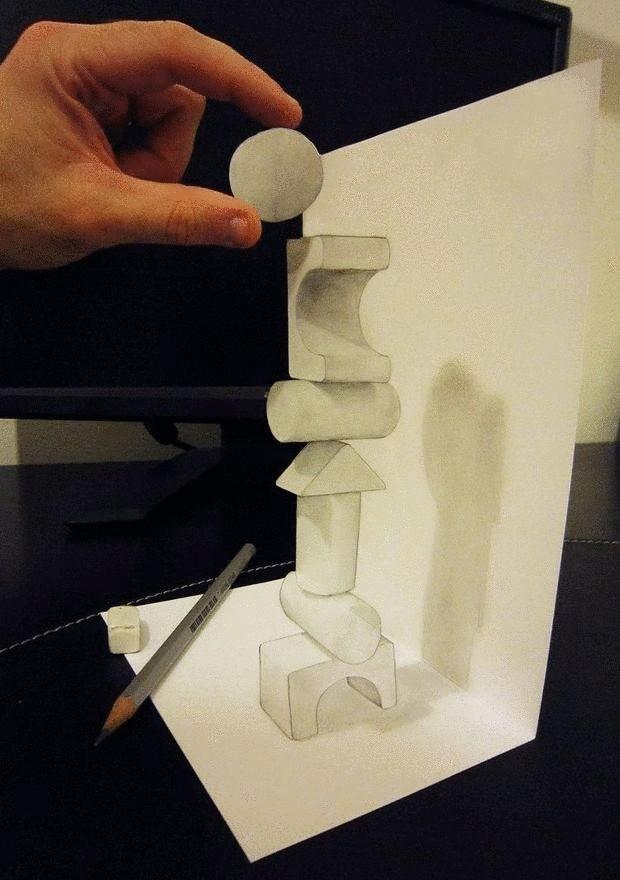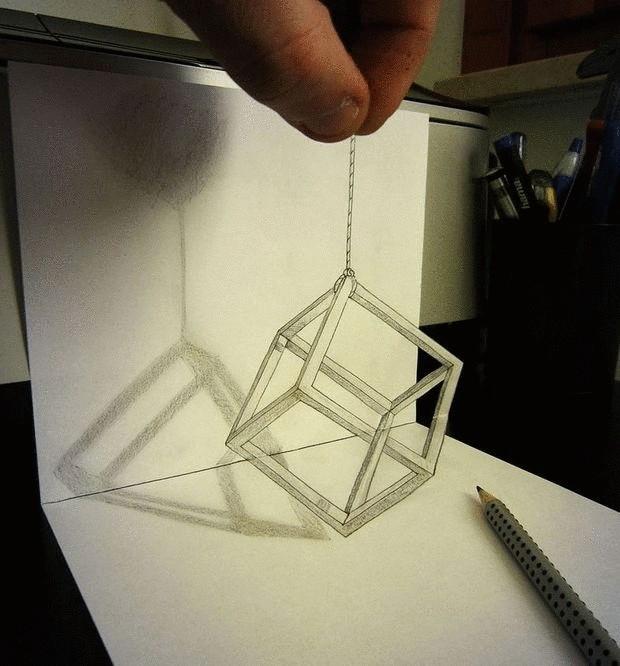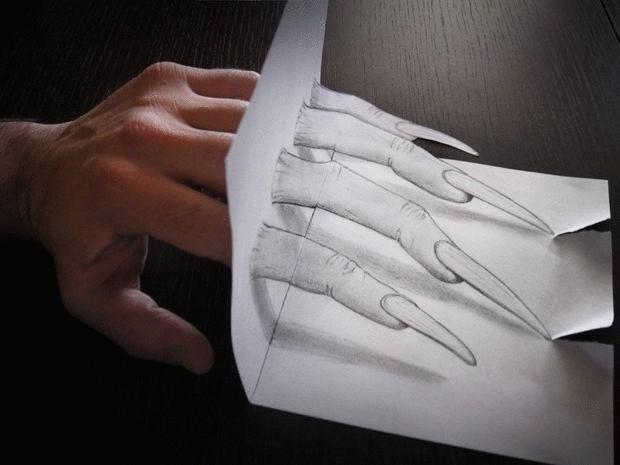 Source: allfreefoto.ru