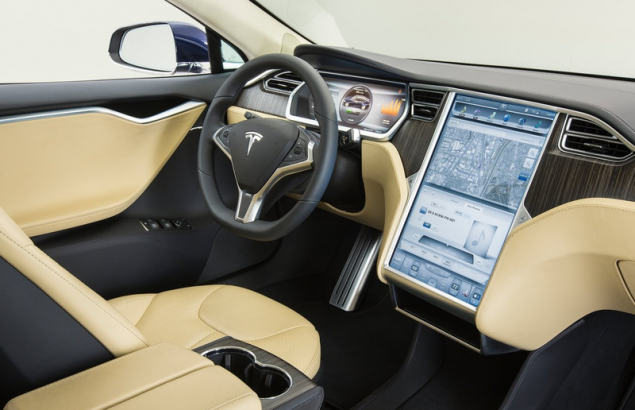 Tesla Motors issued a software update for the electric Model s Software v6.0, from day to day it will go on electric sedans.
The most interesting feature: the car owner can give it an official name. The name of the car will be displayed in the mobile app on your smartphone and on the main screen of the car computer, in the tab "About Your Tesla".
Tesla Motors constantly updates the software for their machines. Among other things, this time has been added "smart" suspension system of assistance in moving uphill, and sleep and other.
Here are some new features in patch 6.0.
Navigation tips. Tesla Model S is constantly monitoring the situation on the roads even when the driver is not driving. Directions to unfamiliar places also takes into account information about traffic jams on the roads.
Connect remotely from a smartphone so that the cart does not return from sleep mode.
The ability to start the car with your smartphone. If the driver forget or lose the key FOB, now the electric car can be run by using the mobile application.
Adjusting the air suspension. The software remembers which roads the driver is changed, clearance. For example, if every time he at the entrance to work increased ground clearance of the machine, to overcome the curb, now the Model S will do it on their own.
Source: zeleneet.com