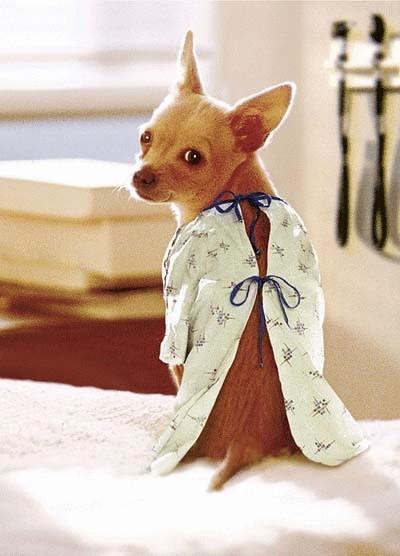 This pathology, as discopathy, more typical for individuals whose spine is vertical, but there are diseases of the musculoskeletal system in animals. This article provides an opportunity to learn the causes and symptoms, and what are the diagnosis and treatment of discopathy. What is a discopathy? This pathological condition is characterized by degenerative changes and impaired the integrity of the intervertebral discs.
Causes and symptoms of slipped disc
the Spine consists of vertebrae that are connected by joints and discs giving depreciation. The intervertebral discs are formed nucleospin nucleus and fibrous ring.
Causes of slipped disc: Insufficient tissue supply. An insufficient supply of oxygen to the tissues of the discs. Excessive load on the spine. Age-related degenerative changes of the intervertebral disc. The pathogenesis of slipped disc in dogs is represented by the change of density and possible rupture of the fibrous ring, whereby nucleosome - shifted into the formation of edema in the spinal cord and leads to further paralysis of certain organs, or outside of the spinal cord canal leading to pinching of the nerves located there.
The symptoms of this disease depend on the location of the damaged intervertebral disc.
Symptoms: Pain, manifested in the difficulty of movement of the dog. Neurological disorders in the form of paraparesis with preservation of mobility – emergence of uncertainty in movement. The manifestation of paresis with impaired mobility full – the animal can not independently, not only walk, but stand. The subsequent deterioration of the pathological state of the spinal cord with a permanently developing process – complete lack of reaction to irritation.
Diagnosis and therapy discopathia the dog
to the Animal performed a comprehensive diagnosis with the use of instrumental methods of clinical and neurological research.
Examination clinical and neurological gives you the ability to set the depth of pathology and the degree of disorder.
Instrumental methods give detailed findings. These include:
MRI (magnetic resonance imaging);
x-ray study;
mielografiah examination.
Of all instrumental methods, MRI is the most reliable and preferable.
Therapy for discopathy
The treatment of this disease is 1-2 degrees is carried out with the use of drugs (painkillers, anti-inflammatory) or by surgical surgery. Also, the animal needed rest.
If the disease has reached the 3-6 stage, need urgent laminectomy with subsequent recovery of the body.
Prevention of slipped disc of the animal is not developed. However, early detection of first signs and a timely visit to the vet gives a high probability of recovery of a pet.
Source: www.biocontrol.ru/specialistam/xirurgiya/diskopatiya.html