"What's wrong with me? Really everybody? The impression is that the people who surround me, decided to completely ruin my life?" said a middle-aged woman on the client session. She didn't ask, as claimed. Her husband already many years of drinking and abusive, the child was continually sick, and the work of the teacher has not brought any moral or material satisfaction. Quite the contrary – the students finally wore her down.
"I wish I was all alone..." – deeply sighing and crying, she said.
"Why me? I want to understand what is happening with my life?" was it a request for the balance.
I asked her to choose from the group of substituents for myself, husband and daughter, then arrange them in space as it feels.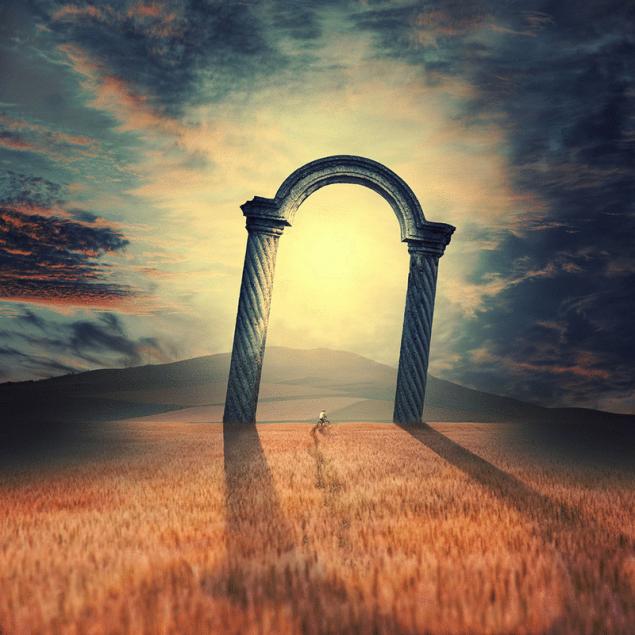 © Caras Ionut  
His Deputy she left in mid-stride, as if he were walking, the husband – on the right side, the daughter in front of him. Deputy client turned a blind daughter somewhere further, not taking his eyes. It was evident that this movement, she was covered entirely.
After the placement of the added figure, which was looking to the opinion of the Deputy of the client, her face shone with joy. But as soon as she wanted to get closer to that figure, the husband grabbed her by the shoulders and with a fury began to shake, and the assistant's daughter lay on the floor, finally blocking the mother road.
After a survey revealed that in 12 years this woman lost her mother, father took to drink, and my grandmother was unable to recover from grief. As a child, she was forced to learn to survive on their own.
Memories of mother was bright and warm. "After her death in my life and nothing good happened," she stated.
I proposed to introduce in the balance of assistant mom. She put it next to the figure, which was cast his glance her Deputy. It became obvious that the soul of a woman committed to her. In other words, it pulls in the world of the dead, and the family and students are doing everything to distract from this movement. Remember? "I wish I was all alone"...
Further work was difficult and mentally hard, I suggested to the client to enter the lineup and be in its place. The movement of the soul that previously was hidden is now available in full. She experienced a lot of pain and unspoken resentment, which finally was able to escape. "How could you go and leave me all alone?" from women of middle age she turned into a little helpless girl. When resentment is gone, her body went limp, she sat on the floor and practically crawled to the feet of his mother. She firmly grabbed her legs and cried aloud, forgetting everything, not paying attention to the fact that her daughter tried to pull her back. Husband with her hands, with sadness and pain looking at this picture...
When she calmed down, the group was a deathly silence. Substitute mother lay on the floor, as if her soul were able to rest. This woman and were not mourned their loved ones. The client was no longer crying, sobbing, she initially tried to lie down beside his mother, and when she saw that her own daughter wants to do the same, finally out of the trance. She looked at her daughter and said that's feeling like she sees it clearly. After the tears has already cried the assistant daughter clients, but they were from joy. And only after some time, the woman was able to look at her husband. He lovingly looked at her... "Does he love me?" – almost whispered it. A light nod of his head – space once again exploded with tears.
This story ended well.
The theme of death for many of us unpleasant.
Most often, we superstitiously avoid not only talk, but also thoughts about her.
Everyone knows that death, but few people accept this as part of life.
Many of the bereaved person asking the same questions: "Why him? What is the reason? Now what? Is there something further?"
We tend to think life is the highest gift, and death that robs us of it.
I, a system of juggling, somehow confronted with the theme of death in the majority of clients works.After the loss we commit his body to the fire or earth, is placed on the burial place of a gravestone as a sign that he's not getting up.
But experience shows the opposite constellation. We see that after death people leave slowly, staying for some time near us. Some stick around particularly long. It is those whom we do not grieve, may not be respected or forgotten during his lifetime. Delayed and those for whom we weep especially for a long time, who do not let go, with whose death do not agree.
In man dwells a desire for death and the dead. This is a very gentle and profound movement.If we let go of the dead: they are beneficial to us from the realm of the dead, not oppress and do not require from us any effort.
When someone is grieving for a long time about the man keeping him around, despite the fact that he wants to leave is bad for the dead as for the living. Grief is long, if we are guilty of something before dead or don't acknowledge it.
C the system point of view we belong to the living and the dead, but everyone should be in his own world.
And then departed relatives and ancestors can serve as a resource and support. published
Author: Ishchenko Irina.  
P. S. And remember, just changing your mind — together we change the world! ©  
Source: ishchenko.pro/kak-mertvyie-dushi-vliyayut-na-nashu-zhizn/