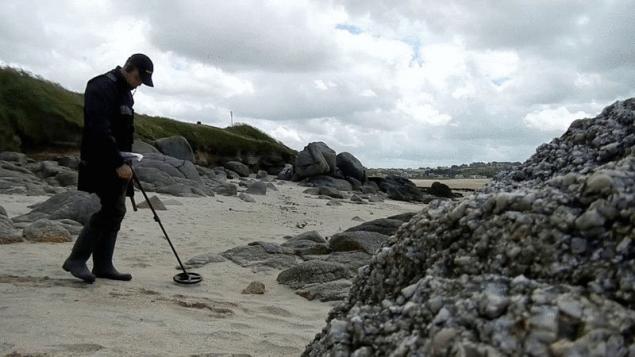 As soon as the snow melted and the earth warmed, the crowd of treasure hunters, leaving the concrete mazes of cities, flock to the outdoors to worship the God of the Earth and dig out lots and lots of values. The excitement of fully embracing consciousness, the beeping of the metal detector is turning into heavenly music, and the back and arms do not feel tired, throwing to the side of the heap of soil. And then, sitting at an evening campfire near the tent, warming in his hands was thick with verdigris vintage copper coin, a dream that tomorrow these coins will be a pitcher. And the next day near the pitcher will lay the Golden (or, at least, silver) ingot.
That was the dream. They can be executed, and may well remain dreams. Fortuna for a treasure hunter companion constant and changeable. Particularly she caressed can really find a jug and a bar. But if luck does not really spoil in life, we found a small green coin may remain only for a season find. But all depends on luck? No. From high-quality preparation for the upcoming excavation too.
What do I need to bring for a COP?
A thermos of tea, sandwiches, fat, as an energy source – it is itself. Washing supplies, a few pairs of work gloves, a sharpened shovel too. About the mobile phone with spare batteries and can not speak. But don't forget to take a photo or video camera, so that later, when prospectors season, the long winter evenings, memories of happy times uplift from the bowels of values warm the soul. It is useful to take a small scoop or a Scoob to a more thorough investigation of a chosen land.
We now turn to the detectors. Professionals do not tell about advantages or disadvantages of a particular model. But beginners will be interested to know which models are popular.
The most common model for a beginner Garrett ACE 150. Lightweight, surprisingly easy to operate with good for a beginner functionality, this metal detector today to buy in the budget segment.
Another metal detector — Minelab X-Terra 305. The device is more expensive, but also more serious. Low and high frequency modes can detect targets allow you to explore the soil at greater depths. Setting on the ground allows to improve the sensitivity, cutting off the noise. 12 segments of discrimination and multitone response allow for each segment its tone call.
Detector Minelab X-Terra 705 is in the price range of 25-30 thousand rubles. Professional diggers is the most popular model, thanks to its technical characteristics. To enumerate the merits of the apparatus can be long, as it can be called a professional metal detector.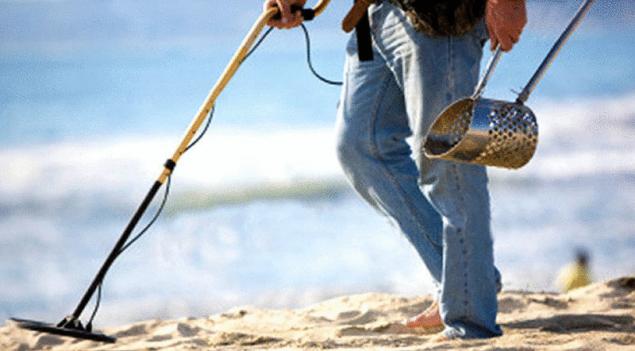 Where should we go for?
Experienced hunters identify several directions to go.
Search on open spaces. This is the field where presumably stood in the village, organized a Bazaar, full of life, trade was conducted. This is the roadside of old roads and paths, where for many years lost a lot of value. It is the place of the former crossings of the shallow river, where the ancient customs were doing their job to collect fees.
Search in abandoned houses, mills, wells. The principle is to hide until better times or by dashing men is genetically inherent in us. Ancestors was hidden a lot of values in the hope to use them at a convenient time. And dozens, even hundreds of years of stored treasures in the walls, foundations, attics and other secluded areas abandoned structures. And safely hide in the well is actually a Russian tradition. And rarely what water source is not a couple of coins.
Search on beaches. A modern trend that emerged with the advent of metal detectors. A lot of tourists leave before bathing the ornaments and then forget to pick them up. And even just losing. That roam the beaches of focused search engines, gaining sometimes a season of jewelry on a pretty good amount.
Are you all ready? Then go for it!
It's hard to explain what makes a person drop everything, arm yourself with a metal detector and a shovel, and wander the expanses of the country, stopping only to shovel a ton of earth. Maybe it's a way to escape from the routine of everyday life? Maybe the desire to touch the hidden in the depths of the mysteries of time? But when I look in the burning eyes of a treasure hunter, feel that positive energy radiating from the man, the excitement with which real digger doing what he likes, you begin to realize that finding treasure is more than a hobby, a pleasant pastime. It's the call of nature, inherent in us. All ready to unite with her? Then go for it!  
Source: /users/1077