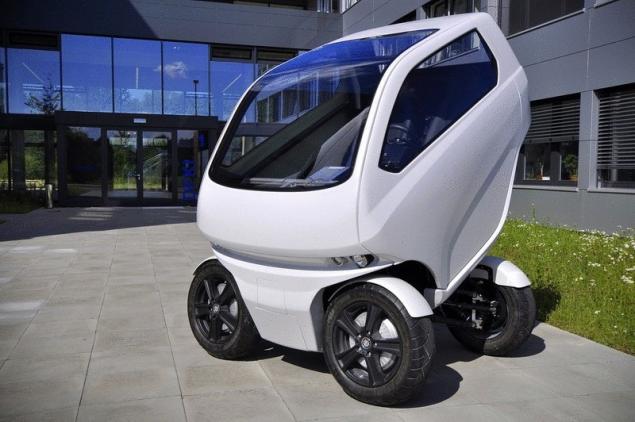 German research center for artificial intelligence have created a compact car EO Smart Connecting Car 2, designed for traffic on a very busy city streets, where traffic jams can last for hours at a time, and Parking spaces may be sorely missed.
Despite the fact that this car is a prototype, it already allows us a clear idea of how some of his innovative solutions can lead to the development of truly intelligent and even adaptive (so to speak) car. White, with large Windows and doors, "butterfly wing" all-electric EO2 may indeed seem car came to us straight from the future. Moreover, he is on the road behaves the same.
All four wheels EO2 can be rotated 90 degrees, that is perpendicular to the body of a car. It gives EO2 amazing maneuverability and allows it not only to actually turn on the spot, but to go to the side. With such capabilities, the car is almost completely eliminates the problem of parallel Parking.
Even if you have a lot of experience and you are able to correctly pack, sometimes a free Parking space in your path is so small that to properly raise the car and not to hurt standing next to cars is almost impossible. However, EO2 weight of 750 kilograms (about the same weight of the Smart car) can also still be reduced in length from 2.5 meters to 1.5 meters, making Parking very easy and enjoyable.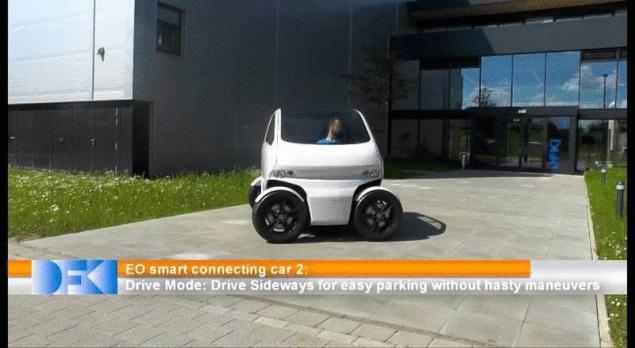 Another feature of the car, the German researchers said the concept of communication functions, called "Platoon" (eng. Platoon). EO2 is designed in such a way that it was possible to cling to another same car (or multiple cars) EO2, organizing a kind of road train. The advantage of this method of movement is that "Platoon" of cars EO2 becomes fully Autonomous, the one vehicle that allows the drivers to become passengers and enjoy the ride with a Cup of coffee or reading the newspaper.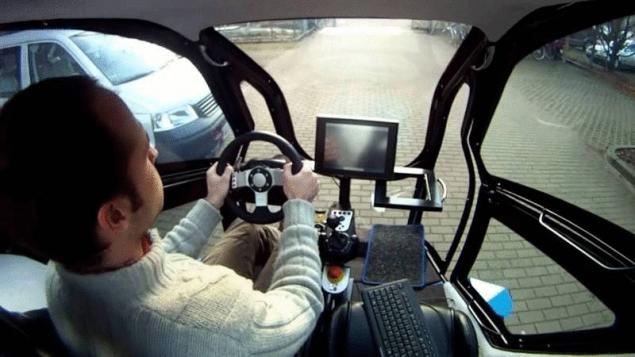 Unfortunately, information about the plans to release the consumer version of the self-driving electric car EO2 German developers do not give.published  
P. S. And remember, only by changing their consumption — together we change the world! ©
Source: hi-news.ru