Now it often happens that the family, after having children, suddenly leaves her husband. Well, not so very suddenly. There is a period when he decides to leave or not. Walking out on the street or find yourself someone to whom you can go. Decides how it will be distributed and budget. And then goes away.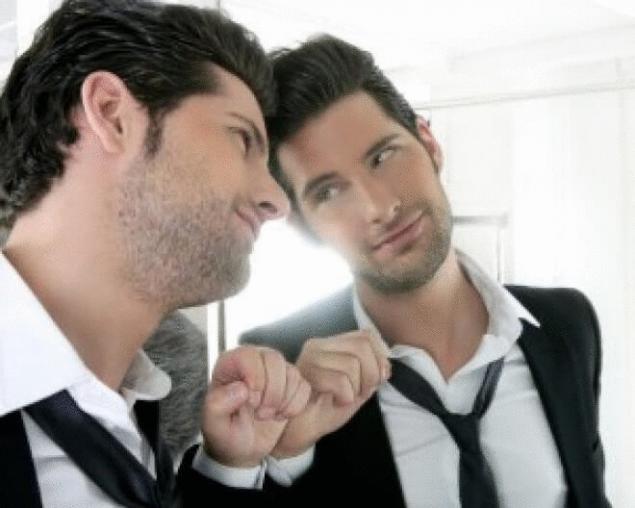 The cases and causes are very different and not always "all men are goats". But leaving a considerable amount of daffodils that go quite trivial and similar reasons.
As a family with a narcissist usually start? Yes, very good. Is that the future spouses lived together not one year. Like enough time was thinking whether you need children or not. Both future parents was interesting, smart, beautiful... and all the other so infinitely wonderful. And suddenly a pregnant partner in the eyes of his companion begins kakbe to fade. And with the birth of a child, it fades. The child grows up, the relationship between parents can improve... But then the second child, after which the family already dying.
The man explains that his partner was not interested in him and now, though burst, the feelings did not return. Well, you can't force to love again, and she forcibly can't be nice. What is there to suffer and to torture her?
This is a very good thought. Love's the thing: not all changes in life partners it can survive. If you are already each other's burden and all attempts to correct end in a failure, then this is the right way. Hurt, hurt, but what to do? That's life. But if this gentleman Narcissus, his heart is torn into pieces from what happened. "Selyava". Can be a little unpleasant feelings that may bad to think, but in this case he has a theory that explains the inevitability of the departure.  
For example,
the wife is "slow" its "development". He told her about spaceships, furrowing the universe, and it sends it for diapers and detergent. Probably waited all day specifically to shoot down with a thought. So, you see, he'd a time machine was invented tomorrow, if not for the diapers.
the wife does not appreciate. She didn't do, she still requests and domestic problems. A week ago, the diapers bought, and she already spent everything blatantly.
- the wife changes him in a bad way. She is constantly travelway in life, and it sucks the life of the inhabitant.
--the wife and children take precious time. It can be "Shishkin "Morning in a pine forest" read", and have a stroller to roll around the yard.
And who is to blame? The wife is guilty. Has not been tested with children and maternity leave.
Ladies really for this reason be upset and try to change yourself, to do something to re-establish relations. And even give them a second chance, usually, to then say that this attempt failed.
In short, Narcissus leaves with a clear rationale that the wife was unworthy of the high trust which he showed her. And no complaints, because, first, he lived with her for many years, and secondly, he was patient and, most importantly, she has children from him. From HIM and not from someone out there! What more could you want?
In fact, for a relationship devastating was the appearance of the children, not the evil designs of the female partner. Water-borne partner immediately loses a lot of preimuschestv that are important to the narcissist.
First, it usually loses the "exterior" at least a little bit. Ie, visually, it can cause burning envy in other men for Narcissus, owner of this treasure. It can slow down a career and walk away with a prestigious job. For a narcissist it is important the possession of "trophy woman."
Secondly, it becomes at least a little more dependent and the narcissist has to make some additional gestures to something to help her or to do something for her.
Thirdly, it ceases to be useful in everyday life. He has to do some things yourself. For example, the coffee himself in the morning to cook. Not to mention the fact that sometimes prihoda a plate to spolocnosti after Breakfast.
Fourth, she can't give him 24/7 stream of admiration. This is not because it is bad for him begins to be treated, but because, for example, that can not spend the whole night in the club, listen all night about the exploits and praise. Again, not out of spite, just wants to sleep or feels doesn't matter.
And if wife not moving pregnancy, lying there, on hospitals on keeping her at home to lift weights, etc. Is generally unthinkable for the narcissist. Ie, it becomes easy for the narcissist is useless. These people are not much inclined to empathy, and a partner for them just the fitting function. Ie if "feature not functional", then why is it necessary?
With the baby, things are getting worse. The lady not only can perform all cases in the same volume, she still has an excuse, against which not argue on the merits. I will not say, come on baby, do me now!
Narcisse begins to seem that the partner is manipulating, using the child. She intentionally creates a situation in which he needs to do something against their will. If not diapers, it's not a child, and cunning tactics of wives, who are all day doing nothing, then to a tired husband harness. It deprives them of free time, rest and silence. And all this in order to deprive him of his liberty. This spouse is regularly accused of.
And most importantly, the child begins to see the competitor. Not only for time and resources, but also for the place of the main stars of the family. Wife every night says that, well, our son, has taken the first step, himself porridge with a spoon ate, built a house out of blocks. Husband covers the wave of anxiety that the child is better than he looks. Begins the story: "Yes, I'm in it already, Kant recited, and he's kind of backward in its 1.5 years. You're with him doing bad. Sit on your ass all day watching soap operas. Started son!"
In General, the life of the narcissist in a family environment with children becomes quite nervous and puts constant frustration. What he actually escapes, accusing spouse.
Can it somehow keep? There is a way. Daffodils "live well" in the presence of a strong Narcissa, who always carries his face on the table, constantly having emotional pressure and violence. "Good" I mean behaving relatively well. If you are ready for such a role, the chance that everything will work out there. However, most women prefer partenskii the marriage, not the role of a tamer with a whip in his hand.published
Author: Natalia Stilson
P. S. And remember, just changing your mind — together we change the world! ©
Source: gutta-honey.livejournal.com/405904.html