Tuoyo Simeon (Simeon Tuoyo) from mountain view spoke about his experiences in self-driving cars from Google and other companies. Neither pedestrians nor drivers are no longer surprised by the robotic vehicles, and are confident that these cars will not violate traffic rules and always miss people on the move.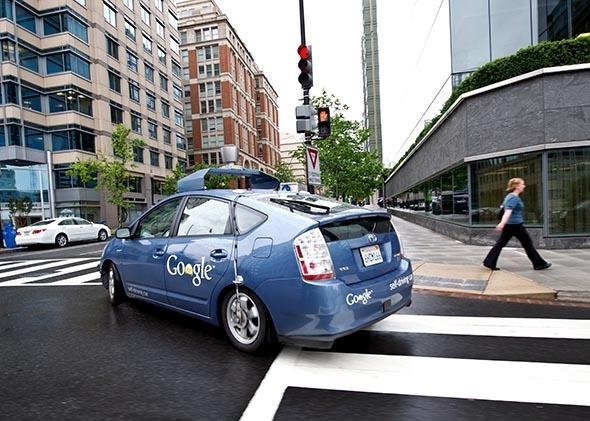 Simeon has no relation neither to Google nor other manufacturers of unmanned vehicles. He lives in mountain view, California.
The last time he every day sees at least five unmanned vehicles. The vast majority of them — Lexus of Google. Several times Simeon saw the other cars, one of them was a logo Bosch. Blogger at the moment, never seen the new "Google bugs" on the roads. We are talking about cars of its own production of the Internet giant.
According to Simeon, the drivers meeting on the road the unmanned vehicle from Google, not surprised, and the pedestrians.
Roboauthor from Google drive like a grandma (definition of Simeon): they don't mess with brake lines, not break, do not drive at high speed and never rebuilt, cutting other road users. With poor visibility they are with the breaks coming around the corner inch by inch. It's hardly like drivers who are behind — they have to wait. Autonomous cars are extremely correct with pedestrians: they stop as soon as you see that someone is coming to move, and move only after pedestrians have crossed the road and walked away from her.
The author goes to work by motorbike. In California, motorcyclists are allowed to ride between the rows, until the cars standing at traffic lights or in traffic. To cut the car Google is completely safe. Roboauthor will stop missing the bike in front of him to rebuild.
Robotic car can save you not only time but also money. These cars get in an accident solely the fault of the living participants of traffic. Simeon thinks that in the end the roads will forbid vehicles with human drivers and Autonomous cars will be able to fully realize the potential. published
P. S. And remember, only by changing their consumption — together we change the world! ©
Source: geektimes.ru/post/259714/