Electric cars is not a new trend in the world of technology. They appeared in the late nineteenth century, along with vehicles driven by internal combustion engines. Electric cars, produced in 1880, in the following decades gained in popularity. The disadvantage of the first models was the high price. Besides, the maximum speed does not exceed 20 miles per hour. But wealthy owners valued their significant advantages: ease of operation, instant start, quiet and no odor unlike gasoline counterparts.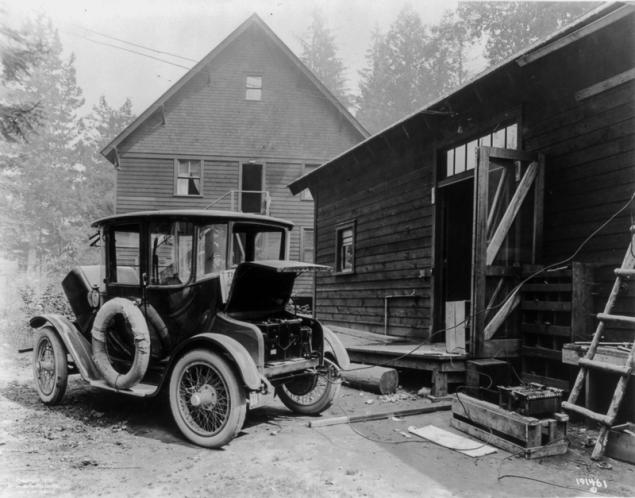 Early electric car charging, 1900.
"Electricity is the thing. No buzzing, no closepreview levers, safe, no stench of gasoline and no noise" – Thomas Edison.
Thomas Edison posing with his first electric car – Edison Baker, 1895.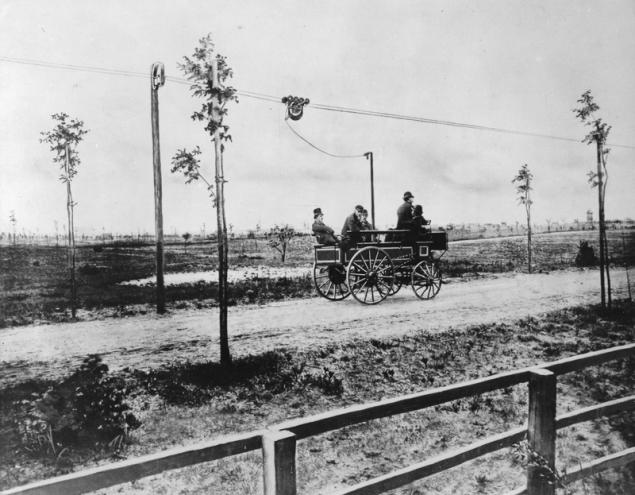 Men ride electric car developed by the German company Siemens & Halske in Berlin, Germany, 1882.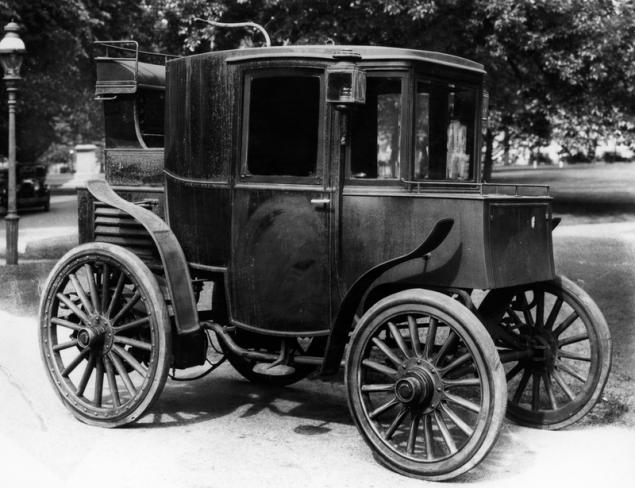 Electric car Columbia, 1899.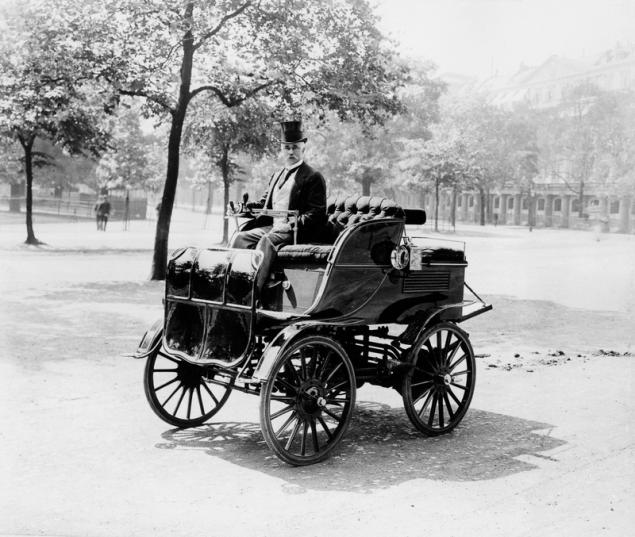 Roger Wallace in his electric car, 1899.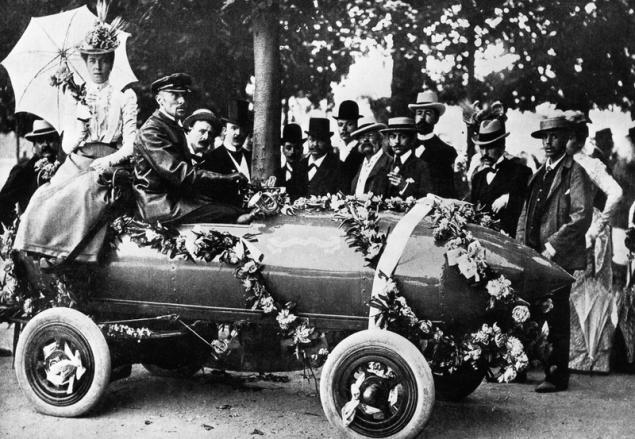 Camille Jenatzy leads electric car of its own design near Paris, France. He became the first man to break the coveted milestone of 100 kilometers per hour (62 mph) by car, 1899.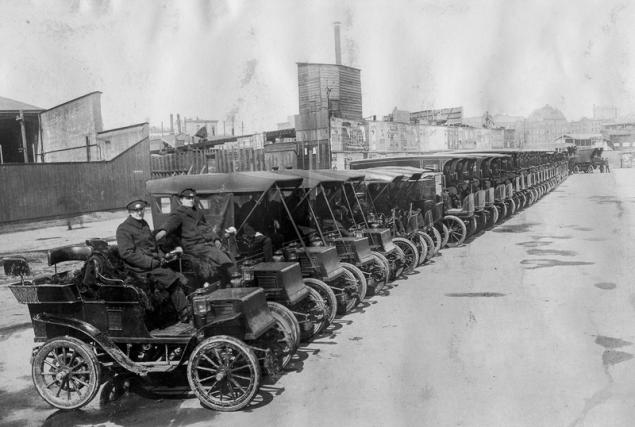 Ranked electric vehicles Edison Company in Manhattan, new York, 1906.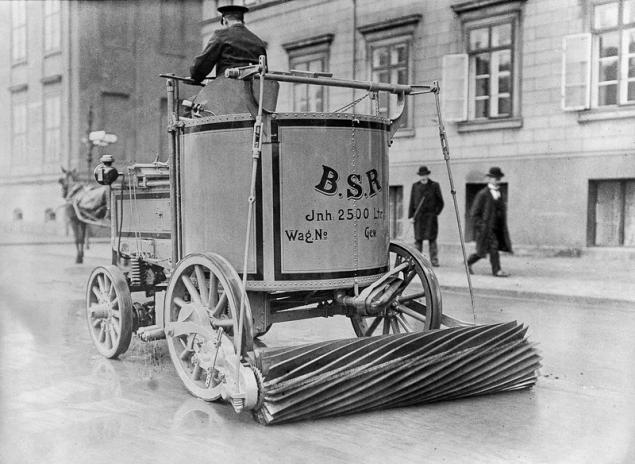 Electric street sweeper cleans the roadway in Berlin, Germany, 1907.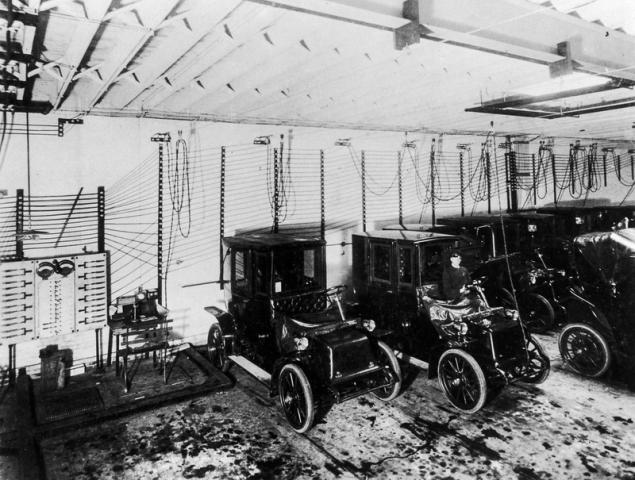 Electric cars at charging stations, 1909.
Sales of electric cars peaked in the early 1910's, when increased electrification of private homes. In the United States at this time 38% of all cars were electric.
However, the popularity of electric cars began to decline. Contributed to a number of factors: the expansion of road infrastructure, the discovery of oil and development of petroleum products, the invention of the electric starter and muffler. Therefore, gasoline cars became more affordable and practical option vehicles.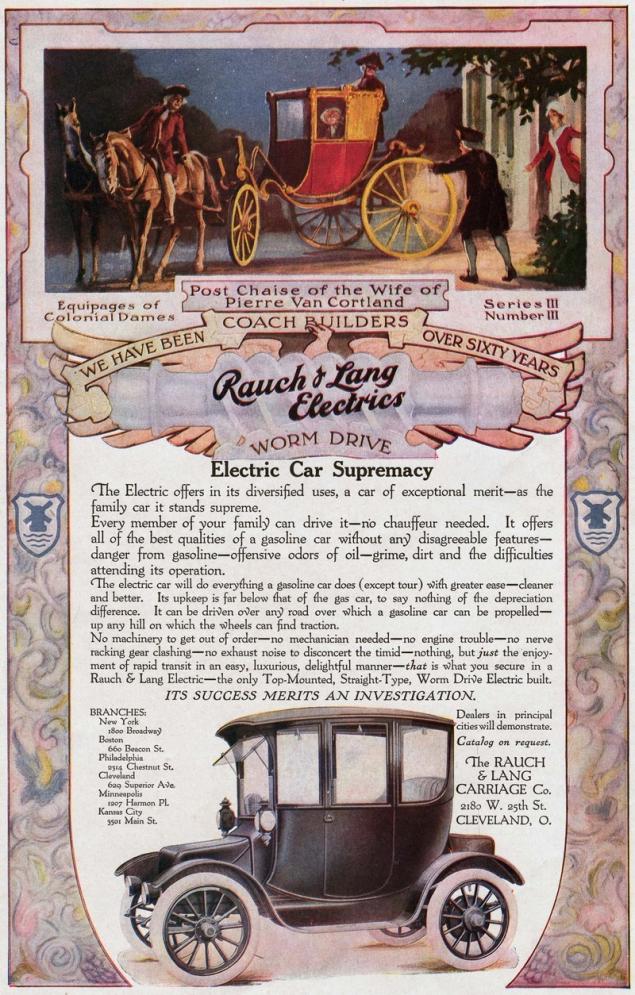 Is the electric car, 1910.
"Now the owners of electricity can install their own charging setup in my stable".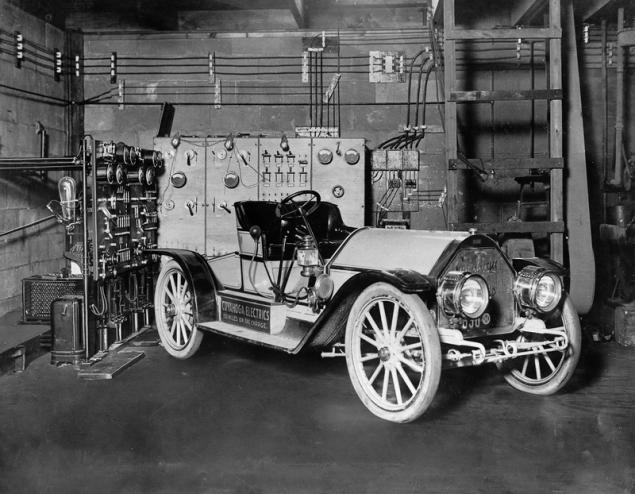 Charger kit for electric cars in the garage in Cleveland, Ohio, 1910.
The lady uses a charging point for your electric vehicle Columbia Mark 68 Victoria, 1912.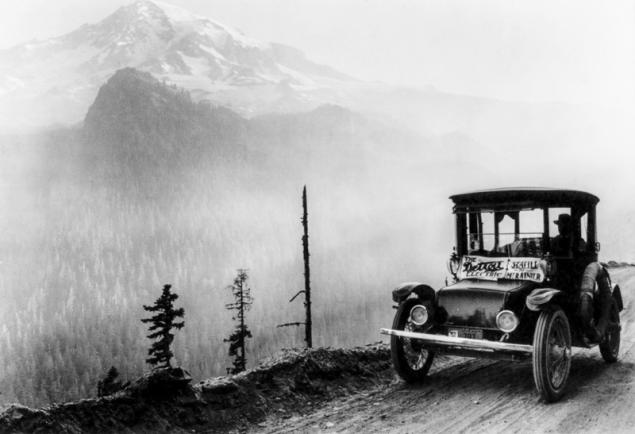 The Detroit Electric car on the road between Seattle and mount Rainier, Washington, 1920.published  
P. S. And remember, only by changing their consumption — together we change the world! ©
Source: cameralabs.org/8783-iz-istorii-pervykh-elektromobilej-1880-1920