NATURAL SHOULD BE NOT ONLY COSMETICS AND FOOD – BUT ALSO THE SPIRITUAL LIFE!
INTERVIEW WITH TANYA AVERINA, A BEAUTY BLOGGER AND AUTHOR OF THE PROJECT "DOSDEVICES"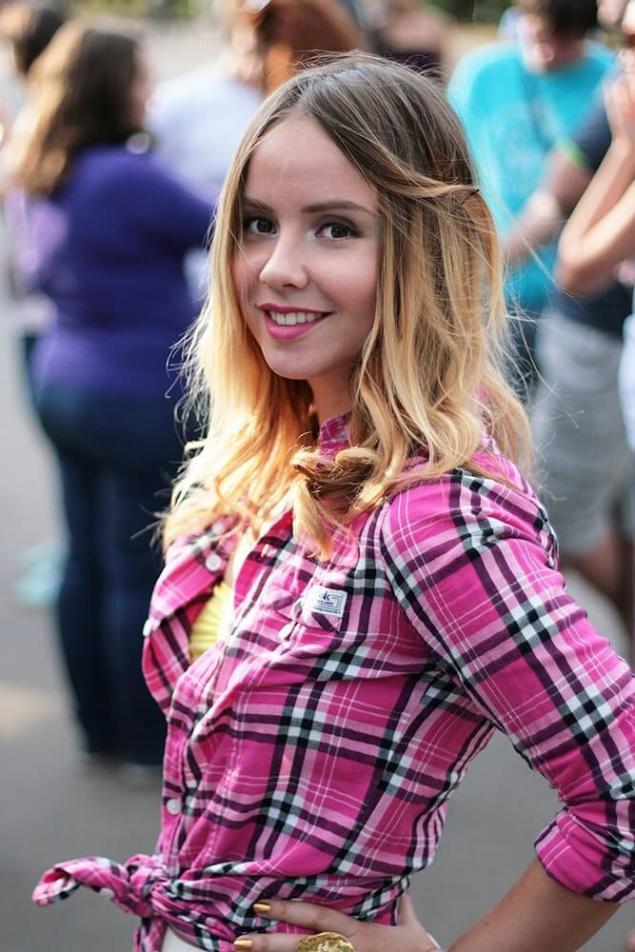 – How did you become a beauty blogger? What did you do before?
After high school I immediately got into the Russian cosmetics company Natura siberica for the position of consultant. After all my professional activity was connected with the beauty — sphere (Manager, PR Manager, smm Manager). This activity appeared my personal blog.
– How to develop your weblog? Was there any way of evolution? As and when the grade of steel to get to know you and make contact?
Part of the brands knew me before the blog, because I worked with suppliers and distributors, when he worked in public relations in the online store. Then slowly began to learn and other brands.
I was curious and excited to stop broadcasting from under a corporate blog and believe in yourself. But gradually, feeling the support of friends and subscribers I realized what my true vector.
– Tell us about your project "Dosdevices". What is the concept? How did the idea of the project, what has been achieved now and what are your future plans in its development?
Once I realized that beauty is not only hair, makeup, dress is also eyes Shine, lightness, harmony. Only a happy woman is a beautiful woman.
And I wonder — am I happy? And felt that something was missing and me as on-demand, began to come to practice, master, opened the flow of information and my life has completely changed. When I realized that here it is happiness when I got some keys, I realized that I wanted to convey this knowledge to others.
I have something to say to every woman. To say the most or be the channel to convey I respect masters. I feel a great happiness when I see how changing thoughts and the state of our girls. Want to create a community and space for women and girls coming in which they will feel at home, where they can get answers to important questions where you can connect with myself, with your strength.
– Tell me, who are speakers in your events, and who are the guests?
Guests are ordinary girls. Different ages, different status. They have perhaps one thing in common — the desire to make their lives better, to learn new things. I admire them and are grateful for your trust and feedback.
The speakers I choose for myself. These are the people who help me whose knowledge and power inspire and teach me. My teachers. Many of them became my friends and very dear to me people. Yet it is not only my teachers, but simply the most inspiring, successful people from the worlds of fashion, beauty, sports. I do a mix of spiritual practice and earth.
In the establishment of the project was a different situation. Partners showed optionality, speakers failed, but each time I realized that everything happens for the best. I become stronger, and the vacant place is needed. It happened with my partner Elena Orlova. She came to the project in may, but now for me it is a full partner, which occupies a place not only in organization but also in the heart.
I believe that a project like "Dosdevices" should be based on friendship, full trust, equal women that are open and accept each other. We have no place for rivalry and envy. We know that every woman is unique and each is beautiful, and we know how to access the freedom to be ourselves for each of our guest. 
– What do you think of the trend for naturalness in the cosmetic field in Russia? The trend is on the rise or already in the phase of extinction, and the emphasis shifts to some other direction?
I believe in natural cosmetics. I think that more people will make the choice in favor of natural. It's like a connection with nature, earth, plants.
Noticed as well is after the rest of the city? And cosmetics from natural ingredients says hi from the nature of our body. Returns us from the metropolis to the source of true power.
– Do you cooperate with any of the natural brands? How? If there is a natural brand, in your opinion, that really make a bright, innovative projects in the field of promotion?
Tell me more.
On a regular basis I collaborated with a great brand Sheaterraorganics, now, unfortunately they have reduced sales in Russia. Love the brand Lavera, even worked there as a consultant while studying at the Academy. I love the Russian brand of soap-boiler.
I use only mineral makeup. It is perfect for my skin.
As usual is your day going?
My day starts with waking up, which happens at different times of the day))
I work for myself and I have no need to go into the office, so it happens that I am active on nights or working a lot this weekend.
Eat Breakfast, check email, social.network. Do a, go to the gym. Communicate with partners, friends.
– How to take care of their own health and harmony in your life? Pay attention to that?
I have very sensitive hearing yourself. Not only the body but also thoughts, feelings. It is important to catch the signals of my body, and having caught, to act or not to act. That is my manifestation of self-love.
If I have a meeting, and I feel like I don't need to be there, I will not go. If I feel good after talking with someone, if you feel a surge of energy when the soul is happy, it means that this is the right person for me.
I lead a healthy lifestyle, do not eat fried, fat reduced flour, do not consume meat, alcohol, don't smoke. Even rarely drink coffee.
It is important that my body was clean, not only physical but also spiritual. I learn to always say what I feel and think because I realize that undeveloped feelings and emotions remain in the body and create blocks and clamps.
And I want to wish everyone who reads my interview, to be honest, strong, beautiful, to make the best choices for themselves. And choose real, natural — no matter it's cosmetics, food or a state of mind!)published  
P. S. And remember, only by changing their consumption — together we change the world! ©
Join us in Facebook , Vkontakte, Odnoklassniki
Source: www.liveorganic.ru/rubrics/cosmetics/cosmetics-actual/natural-cosmetics-and-life