The pros and cons of re-hiring
George Chernov, head of HR-expertise Superjob.ru
It is believed that the majority of employees leaving the company, are fully informed decision. The employer for one reason or another ceased to arrange them, and to return back they do not intend to.
Selection experts unanimously say "come here!".
In practice often ex-employees being asked back, and employers make a new offer departed from the company specialists. Is it possible to enter the same river twice?
Return is the norm
At first glance it may seem that the problem is "former" is too thin and redundant setting in the system of hiring a large company. We've interviewed employers and job seekers and found that one-third of applicants last year received an invitation on the hiring of a former employer. While 28% of applicants would be willing to return to their former place of work, if there is such a proposal.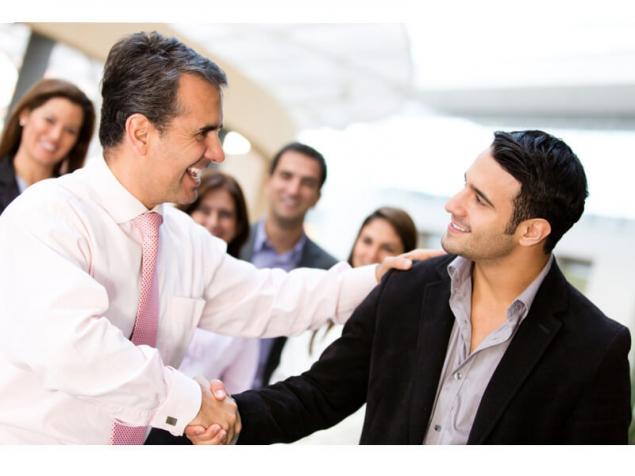 I will not consider the options when a person is overwhelmed with all the projects, fueled, ate and bowed. Here everything is clear. Let's talk about the professionals, the quality of which satisfied the company, and personal qualities enabled you to fit in.
In my opinion, there are two situations in which hiring the pros may outweigh the risks. The employee resigned because of the lack of growth (career, salary) or has left the company to start his own business and failed. The advantages of re-employment in such cases are obvious: time savings due to knowledge of employees, processes, skills and competencies acquired from another employer or in your case, reduces the risk of buying a "pig in a poke." The risks are somewhat more difficult.
Employees come to you just because have not found anything better, want to sit it out until, until you turn up something more interesting. Here I can advise only one thing: re-recruitment is also hiring and has not been canceled, the evaluation of the candidate. You know that people can focus on what he wants from work? If you see a "downed pilot" at least think about it. You need to carry out deep structured interviews to understand the motivation.
Unless absolutely necessary it is better not to quarrel with any of the employees who left the company — and not only for the reason that he can return and be useful, of course, about your HR brand must also be remembered. If time allows, you can think about the creation of an "alumni club", where former employees could communicate. This club can be used as a free source of recruitment, because if the man himself decided to cease work in the company — this does not mean that he is not ready to recommend you as an employer dreams to his friend.
In my own experience
Over the past year and a half we have made several times reoffer professionals who previously worked in the company. And not because we have nobody to choose from — the market is still not so narrow, and we can afford to choose.
In the first case, the technician left with an increase in another technology company. Examples of the role of technical Director, wanted to return. Was told at the second interview that he sees himself as a developer. Man has no need to be a Manager — us is a plus. We believed and took. People has been successfully operating for more than a year.
The most extreme example. We have recruited a cool developer, which is objectively needed in growth and is at some point became one of its leading motivators. He left after some time we grabbed his head and brought him into the position of team lead. And were right again.
We got an excellent, thoroughly knowledgeable in the project, besides motivated employee. How did we do? It's simple: eliminate the one pain that has haunted man last time in the company of a discrepancy between the actual and expected role. The desired position went to the officer and he returned to us on the same financial terms.  
"Former" does not happen
--vid1--
Often the status of a "graduate" of a particular company may be a separate tool for building your HR brand. A sense of belonging to a relatively closed community, in principle, can be for a person is very strong motivator, even if he himself will not admit.
Many companies with strong brands have their alumni community and successfully work with them, just knowing that this story is not only and not so much about re-hiring, but a logic continuation of the life cycle of the employee in the company. Most modern companies with a developed HR brand has long ceased to divide the staff only on potential and actual.
Graduates — this is the category of people who can simultaneously be advocates of the company to potential employees. They can be a great source of attracting applicants because they know the company and know what kind of staff she needed.
published  
P. S. And remember, just changing your mind — together we change the world! ©
Join us in Facebook , Vkontakte, Odnoklassniki
Source: secretmag.ru/articles/2015/10/08/chernov/