ABOUT CHILDREN, ABOUT CHILDHOOD, ABOUT "HAPPILY EVER AFTER"- THE UNFORTUNATE TIME OF LONELINESS, ABOUT THE PERIOD OF LAYING THE "GOLDEN EGGS" THAT SPOIL OUR LIFE...
The reality reflects itself (law mirrors the law of life, the law of the universe)
People often commit the same mistakes in relation to his children what his parents did to him. And the children react like this man towards his parents... (from the book, can't remember the name)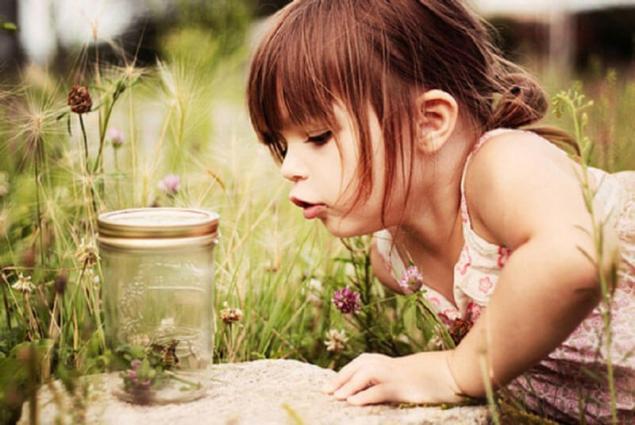 The perception of the world and the life of a child and an adult is two as parallel, and therefore intersecting the world, but only until then while the adults do not realize that they are parents and are fully responsible for whom they invite into your life. I'm not talking about the legal and financial responsibility, I'm on the moral, psychological, and spiritual if you want. And I understand what you are going to talk.
I have very great regret that I have come to understand all of what I say on my blog, later, having missed a lot of opportunities for themselves and their daughters to gain warmer and more intimate contact between us in the time when they were little... But I am glad that I still came to understand so many important and delicate things in a relationship and still have time and opportunity to correct their mistakes towards their children.
Any child that comes into this world is LOVE. All children, without exception, no matter full they have families, native families, all need the most important thing in human life and especially the baby LOVE and ATTENTION and, first and foremost, love your parents, if any, or those who are near.
The first parallel: the perception of the world adults — main, "main", as if "the one"...
For children, a manifestation of parental love is not caring, which often is expressed only to dress, put, feed the child, buy him toys and gadgets, give it away garden, school, or whatever the Studio and completely forget about it.
However, sometimes remembering that you must specify to set a number of rules about how they grow, what and how to do, but most often as it should be for adults, not him. Not caring about his opinion and about what the child wants, the parents decide what to like and what to do... And not feeling "full" parental duty leave child alone with yourself and with all that they gave him in return the most important — yourself. Couching these actions in the words of the alleged parental love, they neosoznanno create a semblance, a show-window the "right" relationships, decorating it with tinsel called "good goal" like: "I'm for your own good it's doing. I'm trying to do what's best for you."
More the child, or children, in a way live some beings that have no matter how THEIR own desires and even more opinions until a certain time, and the truth is that no one thinks about that, and when this time or the time step????? And where, in the opinion of the adults can be the children their wishes and opinions? Because they don't know they have another of their life experience, such as we, the parents, and, consequently, no opinions, no desires! And since parents have the most life experience is what this experience "entitles" them to decide for children what is best for them and how.
Second parallel: the perception of the world is actually a child — the most important, but is not taken into account(((
The manifestation of the true parental love for our children is not what I mentioned above, and quite different — in our ATTENTION to them, and our ability to be with the child more time. What does it mean for us? Talk to him eye to eye, to listen to him without questioning his speech, to play with him in his games, interested in what is important to him. As often as possible to give him our endorsement of many of his actions, rendering him, therefore, support and constantly instilling in him confidence and that he is important and loved... And do it is important and necessary not on the run, not in half an ear, not eye, and entirely immersed in his world and put aside all their Affairs. This can be daily to devote some of their time, making this part of time, belonging only to the child! It is important to do, and when the baby is still very small, it's important and when he becomes a teenager.
What else is interesting! Adults, for the most part, do not notice how often you criticize children out of a desire to make the child better, believing criticism to stimulate his desire to improve the results of their actions. A very big mistake this criticism, very big... I would say this is one of the major mistakes in the educational process. Not afraid to say that criticism is one of the components of a solid Foundation of self-assessment of an adult, which is usually very low. The Foundation of this, of course, is laid in early childhood.
Dare I say that this is the essence of our life, hence originate the roots of all our problems. And if the parents in this moment of life do not attach importance to these things, eventually it leads to a vicious cycle, a vicious circle all problems that arise and grow like a snowball throughout our lives! I fully agree with the statement of Louise hay about the fact that we all come from childhood and that we're all victims victims!
It is very important to slow down, to stop and devote time and attention to the consciousness of his life and himself, and all that we give to others — especially their loved ones. Only through awareness can break this cycle and go beyond it! Only through AWARENESS of yourself and nothing else! Why yourself? Further....
Author: Elena SNO  
P. S. And remember, only by changing their consumption — together we change the world! © Join us at Facebook , Vkontakte, Odnoklassniki  
Source: snopovahelpme.ru/%D0%BE-%D0%B4%D0%B5%D1%82%D1%8F%D1%85-%D0%BE-%D0%B4%D0%B5%D1%82%D1%81%D1%82%D0%B2%D0%B5/