The interior of the apartment of 50 sqm is very unusual, and at first glance hard to understand why this small area fit all of the zones necessary for comfortable living: comfortable bedroom, a spacious living room with a huge number of couches and sofas that comfortably placed near the home theater screen, even a very large company, dining room, kitchen, and two dressing rooms!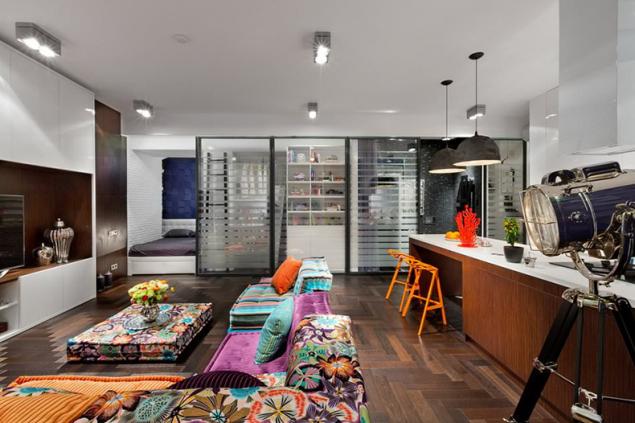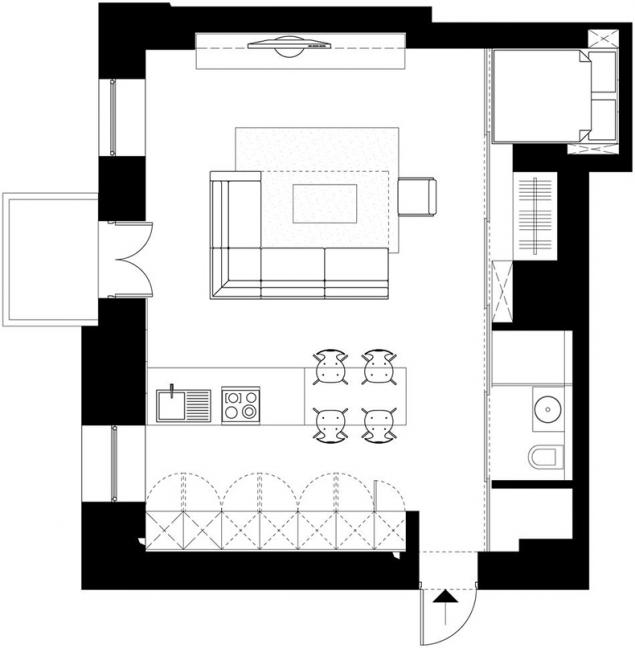 The usual "Stalin" is quite modest in size, the architects turned into a Studio of 50 sqm, which literally demolished all the walls except the main walls. This not only freed up additional space, but also have the opportunity to plan the space in such a way to realize all the ambitions of the customer of the project, young men. He has limited ideas of designers, and as a result was born the unique housing.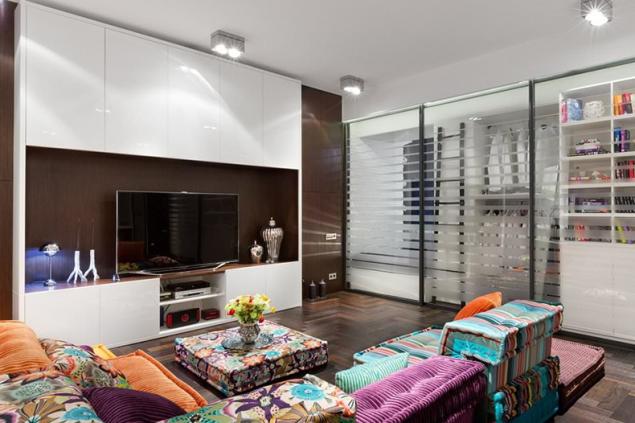 The center of the interior of the apartment of 50 sqm. space was divided in half by kitchen island with stove and docked her dining table. On the one hand of this island — the kitchen area, on the other — the actual living room.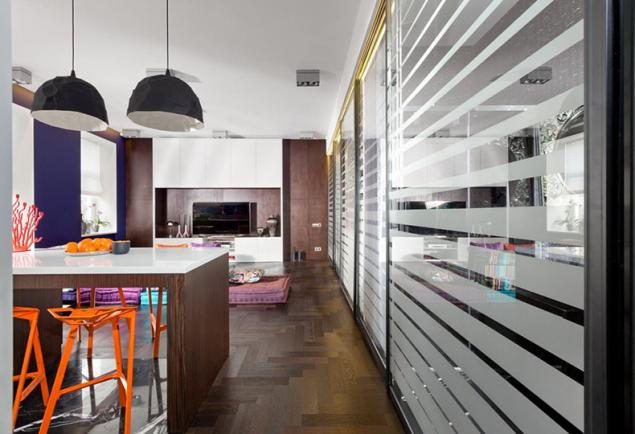 On one side this space is limited by the external wall with Windows, and with another — the main "secret" apartment, transparent compartment boxes for sliding doors, which are hidden in all the other rooms. Outwardly, it resembles a huge walk in closet, and is essentially similar to the device of the train where the compartment follow each other.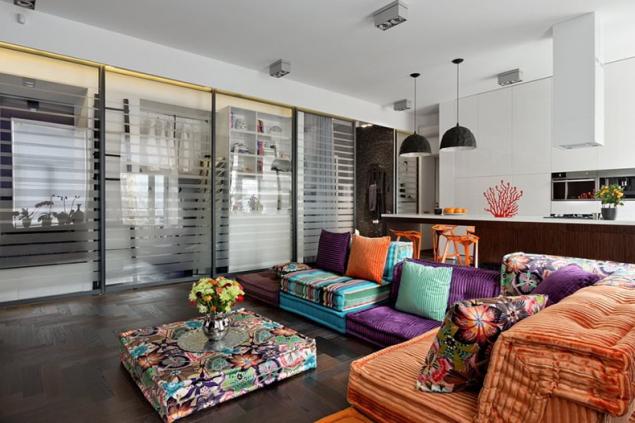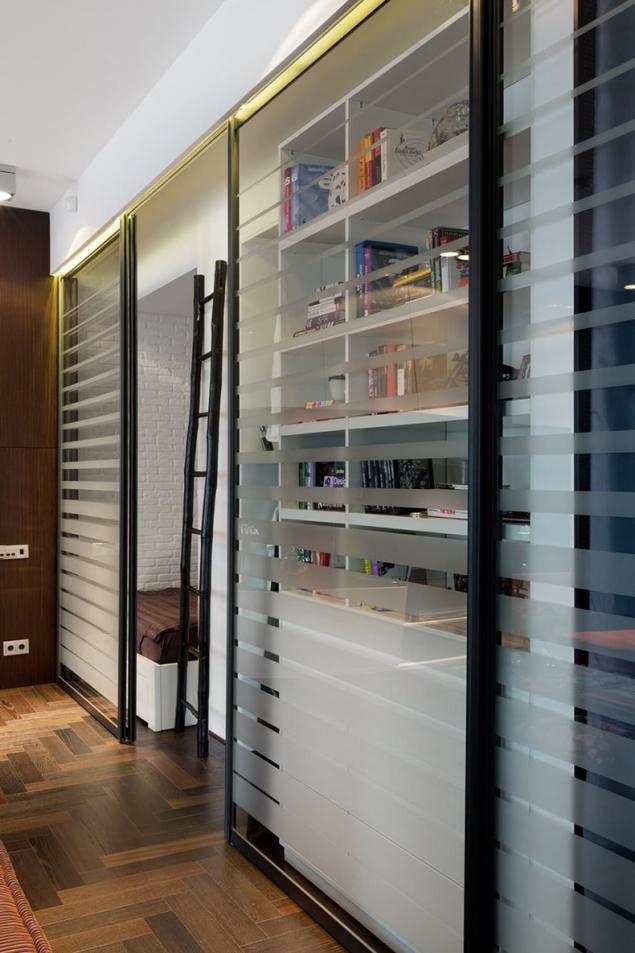 Furniture for a Studio apartment 50 sq. m. was created specifically for the individual project. Furniture white gloss finish with natural marble black flooring in bathroom and kitchen, natural wood finishing living room perfectly combined with each other. The smooth surface is contrasted with textured wall finish.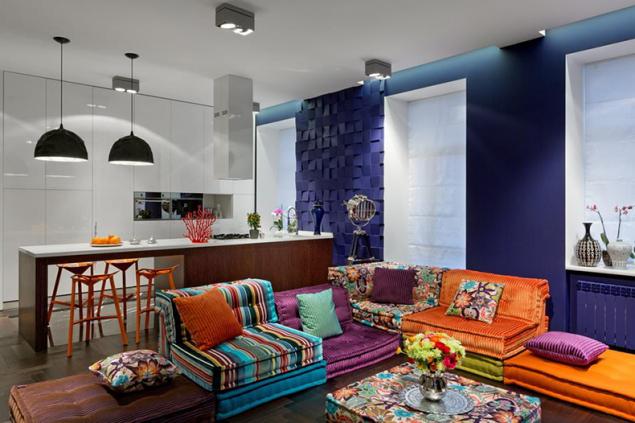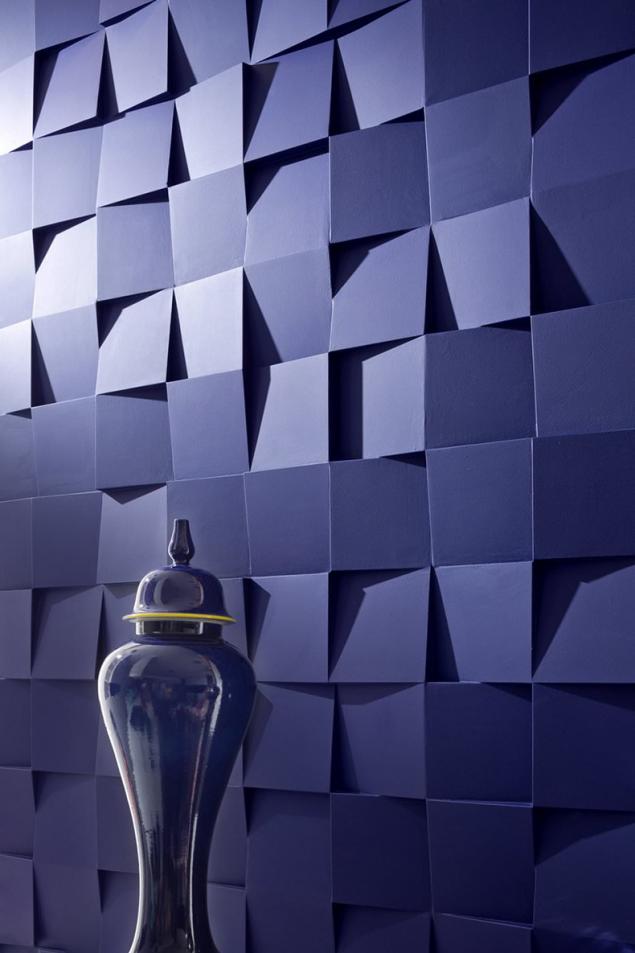 Colorful diversity does not prevent to perceive the interior of the apartment of 50 sqm as a single unit through the use of similar textures and materials.
Decorative, but at the same time and functional floor lamp in a floodlight decorate the interior of the Studio apartment of 50 sqm and attracts attention to your home theater.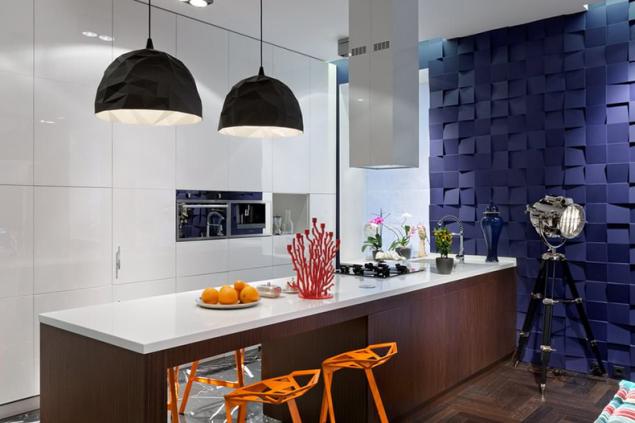 Near the entrance to the Studio apartment of 50 sqm - shared closet, followed by sanitary compartment, in addition to glass wall separated from the rest of the heavy opaque curtain, followed by the library, then closet the master of the house, and at the end — a bedroom, small in size, but quite comfortable.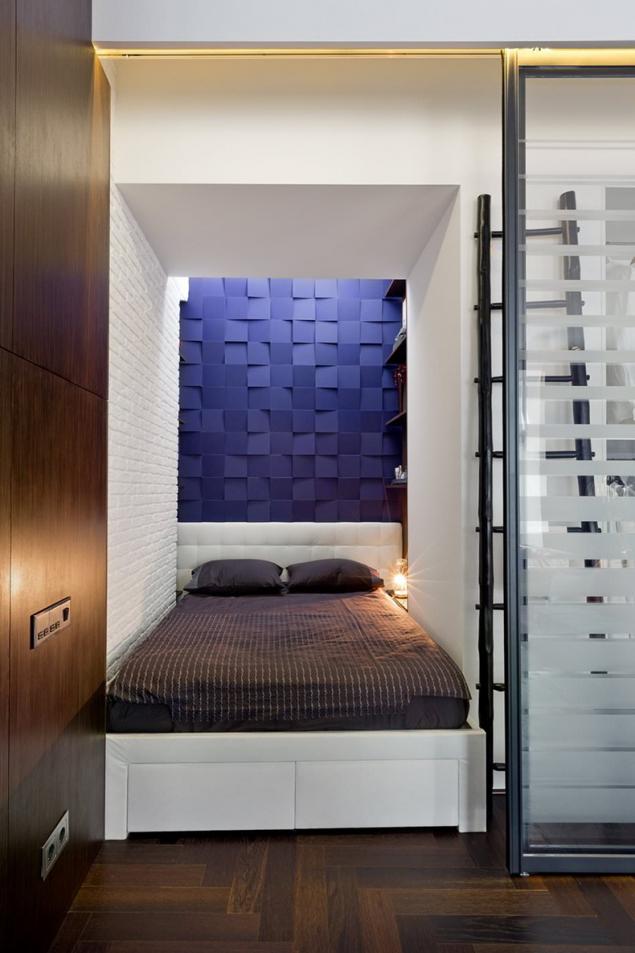 The sleeping area reminiscent of a loft-style, rough brick walls restored and covered with whitewash. The outer wall of the active purple serves as the background for the perception of colored cushion modules.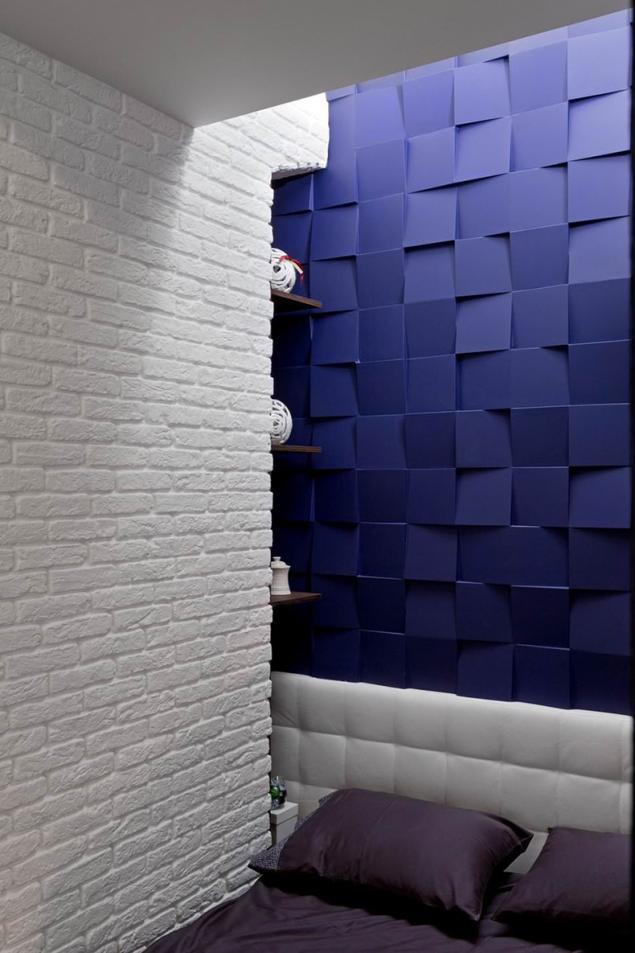 published
Architect: Sergey Makhno
P. S. And remember, only by changing their consumption — together we change the world! ©
Join us in Facebook , Vkontakte, Odnoklassniki
Source: design-homes.ru/kvartiry/531-interer-kvartiry-studii-50-kv-m