Due to the lack of time our recipes have recently sought to linear simplicity. A pair of preparatory movements and then preparing all by itself. And if the dish versatile – hot or cold delicious, it is definitely our choice.
Roasted beets and carrots, sprinkle with olive oil and sprinkled with herbs though seems too simple but actually it is not – it is tasty, aromatic, colourful and useful at the same time.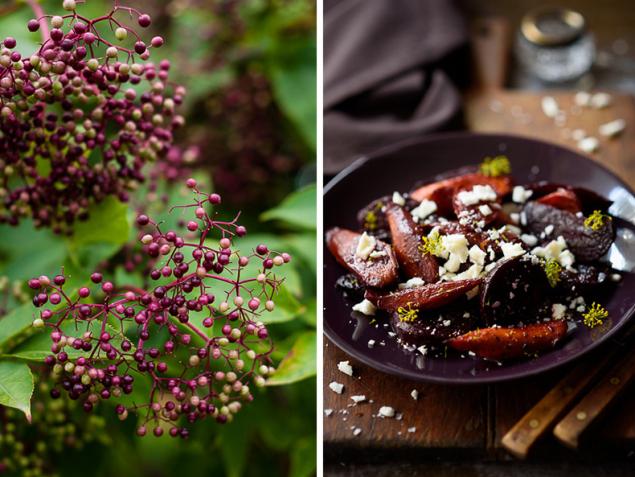 Ingredients:
6 small sokolac
6 medium carrots
2 tbsp olive oil
1 tbsp balsamic vinegar
1 tsp mix of dried herbs (thyme, thyme, red pepper flakes, or any other set to taste)
salt (preferably coarse)
for flow – greens and pickled cheese or feta cheese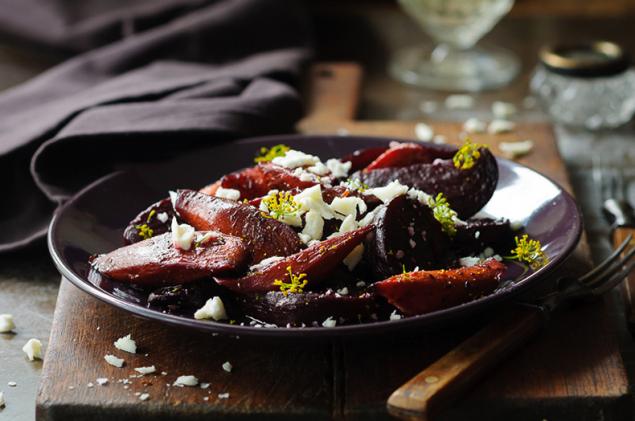 Preheat the oven to 180 degrees.
Clean the beets and carrots. Beets cut into wedges, carrot pieces about the same size.
In two different bowls fold the chopped beets and carrots, sprinkle with herbs, drizzle with olive oil.
Pour in beet balsamic vinegar. Stir the vegetables in the two bowls.
(you can do all in one, but then the stronger beets will stain the carrots)
Pave the pan with foil, lay it in a single layer the beets and put bake for 15 minutes. Then add the carrots, sprinkle the vegetables with salt and roast for another 45 minutes, slightly reducing the temperature and occasionally stirring. If the beets are young, then this time is enough, but you need to check its readiness with the help of wooden skewers.
Cover with foil during cooking is not necessary, the moisture from the vegetables evaporated and they are slightly dried, which will add them to the sweetness and brightness of taste. To emphasize, you can sprinkle lemon juice and add just a smidgen of finely grated zest, although it is not required.
Ready to serve vegetables hot or cold. We like to sprinkle some crumbled cheese (feta or cheese) and fresh herbs. published
P. S. And remember, only by changing their consumption — together we change the world! ©
Join us in Facebook , Vkontakte, Odnoklassniki
Source: zveruska.livejournal.com/147225.html