You look at all of these tools and will immediately want to read about each of them to choose the best for himself. As a result, you will spend more time today on the clicks, scrolling and loading than you would like. How to avoid it and to use the material?
As for methods: they are probably more than a million, but principles are few. One who knows the principles can successfully create their own methods. But the one who examines methods, ignoring principles, is sure to be in trouble. Ralph Waldo Emerson.
The main task — prioritization, NOT the choice of the method/instrument used to achieve the desired result.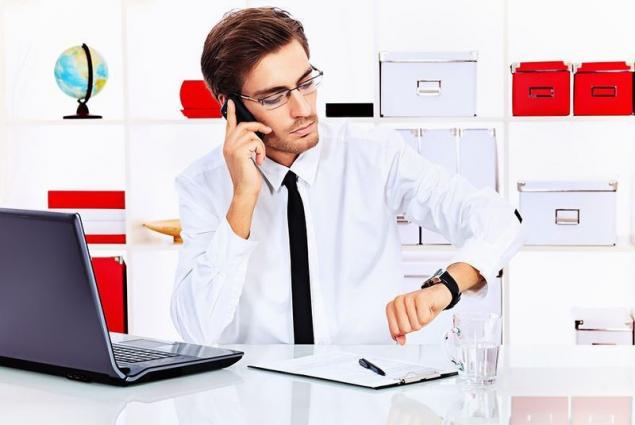 How to use the list
Think about ONE thing, killing your time right now.
Then and only then you should examine this list and find the solution to this single problem. If you find him, go for it! If not, you can always come back to this later, when you're standing in the shower thinking, "Hey, this thing just eats my day still exists!"
Remember, your performance will not decrease just because of the fact that you have not studied the list. But she could get hurt today, if you spend time reading material that is not related to your projects, and try to solve ALL their problems immediately.
It's a psychological technique called "slicing". In fact, we just take big things and turn them into small.
For example, what is easier to remember?
8776422967
OR
877-642-2967
We are constantly "split" information. This is the only way we can stay sane.
The same rule works and your needs.
Concentrate on ONE thing of importance today. Floor with her. And then move on to the next problem. Don't try to do everything at once.
"I spend too much time correspondence by e-mail".
So, focus on finding a consolidator for email.
"I'm losing time trying to schedule team meetings."
Then concentrate on selecting the scheduling assistant or tool Automator.
Ready? Go.  
25 tools to improve the performance (some of them are not apps)1. Unroll.me
— email Processing
Put all your subscriptions and promotional offers in one digestible email.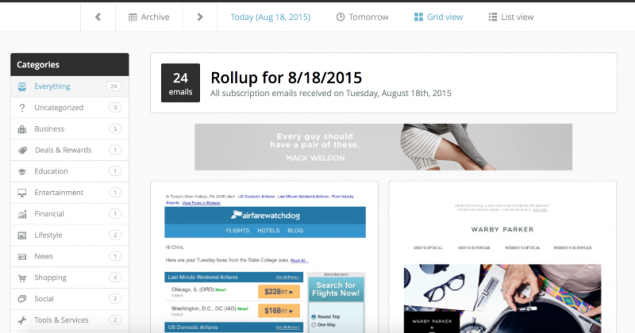 2. Evernote
— All your thoughts in one place with easy search
Pay for the premium version and get the opportunity to find the desired text among the handwritten notes. The perfect solution for meetings with electronic "whiteboard".

3. Scannable
— Scan documents with your iPhone
and upload them to Evernote, or to cloud your iCloud account, Google drive or email. It's usually fast, but will place the document on a contrasting background.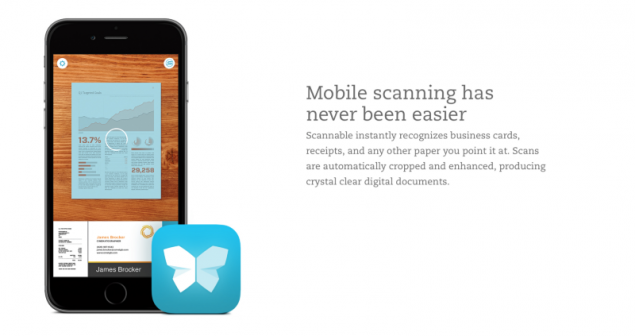 4. Google drive
— All your data is available anytime
... on the cloud. The perfect solution for business.
5. Calm.com
— Meditation for beginners
A very useful optional audio navigation.
6. SleepTime
— Up Service,
which syncs with your sleep cycles. How would be cool. Really valuable here tags. Note each night using tags "ate late", "someone else's bed" or "took the caffeine today." This way you will be able to relate a good night's sleep with their own behavior and make appropriate conclusions.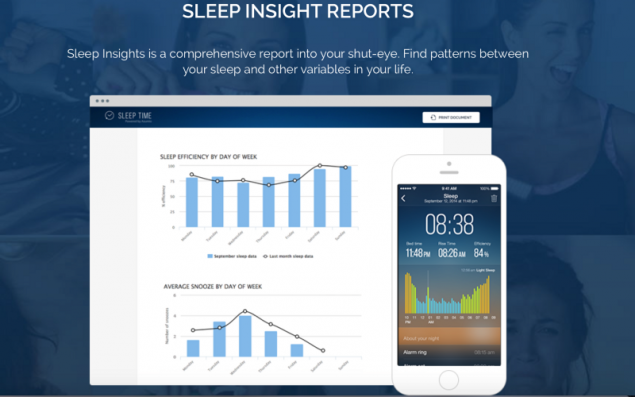 7. TrunkClub
Personal stylist and wardrobe management
"Men hate to shop, but they like to look good". Define your dimensions and unite with those who are able to pick things that suit you. If you do not like, return. You only pay for what you use.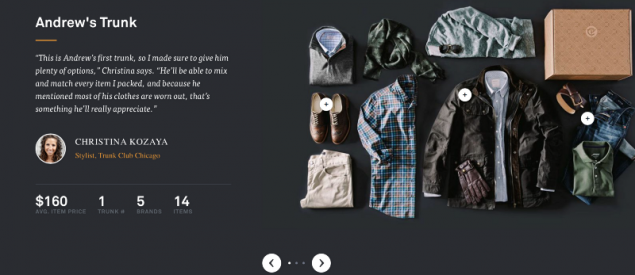 8. IfTTT
— the Web triggers that automate boring tasks
Work and study is completely without getting bored!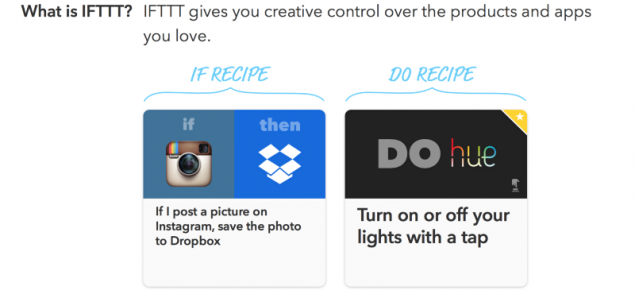 9. Zapier
— Like IfTTT automatiseret, has a different integrated
This app is a little more focused on the business. It is the ability to move files between different Dropbox accounts.

10. Mint
— the Best and simplest available today free tools for personal Finance management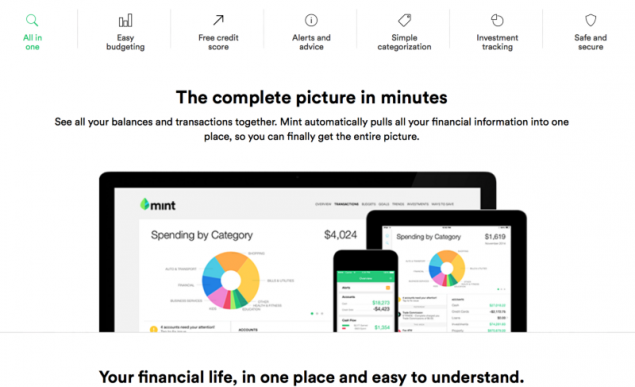 11. Expensify
– Take a photo of the document confirming production costs
... with your phone. Reimbursement of expenses, withholding taxes, add notes, etc.
12. Siri
— the Personal assistant from Apple
One of the most unnoticed tools to which you have access. It is designed to fix the ideas, thoughts or to-do lists.
Believe me, you get from Siri is far less than it should be.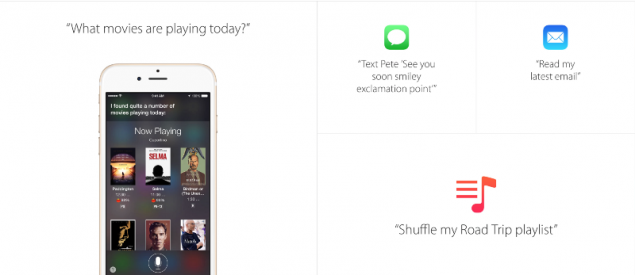 Practical application:
What's the weather today?
Reschedule a meeting from 14:00 to 16:00
The call to work on my mom
Set the timer for 25 minutes
13. Sunrise
— With a synchronized and beautiful of the available calendars
It control panel/application changes Meet serious individual schedule. There are apps for desktop and iOS. Amazingly convenient.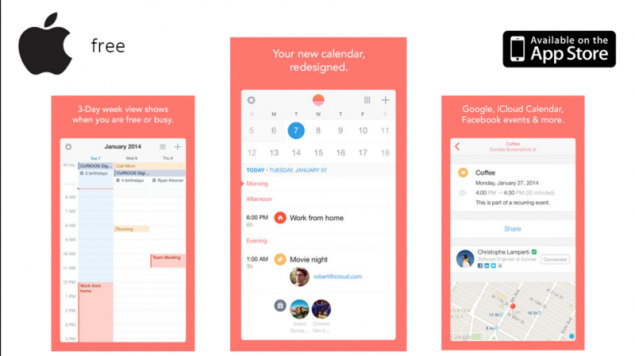 14. HealthTap
— Fast and free answers to health questions from real doctors
Usually acts very fast. You can pay for a subscription if you want to get even more rapid response or personal assistance.
15. The Workshop School of Action
— the shortest way to success in business
You will be surprised why you (or someone else) paid for MBA, if you can pass this training.
16.Hipmunk
— the flight Schedule, where you can really understand
There is no such graphics. Amazing. Just.
Sort by criteria such as "Price", "Duration" and "Torment."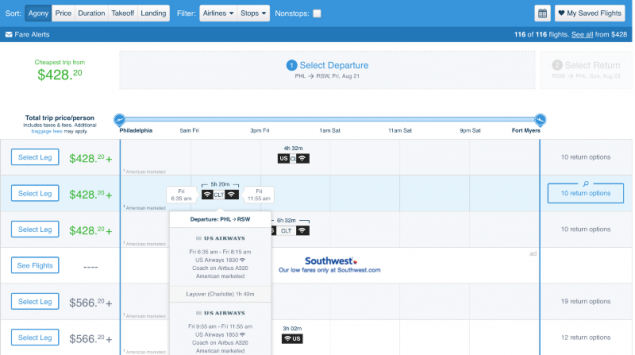 17. Airfare Watchdog
— Search for cheap flights that do not you
18. ResumeRuby
— Fast and beautiful templates to create your resume
This is the best and fastest way to highlight your resume among the pile of applications from other applicants on the desktop of any recruiter.
19. Christian Baum''s Biz Resources
One of the smartest collections of the entrepreneur, consisting of useful business tools.
20. LastPass
— password Management for all platforms in real-time
It is a competitor OnePassword. If you are a Mac user, you should try and OnePassword too. It's nicer and more user-friendly.

21. ToDoist
— Ubiquitous to-do list
Syncs with everything and everywhere, it provides excellent visualization of the speed of the project implementation and gives a very "human" date, for example "by next Monday" or "every Monday and Tuesday until the beginning of September".  
A few books that will change your brain22. The Lean Startup
Exemplary methods of creating a startup from Eric Rice. Starting a project of ANY plan, you should read it.
23. Knock `em Dead: Secrets and Strategies
The ONLY book that you should read if you want some information about the interviews for admission to work and create a summary.
24. Gut Feellings
Clear and intuitive scientific explanation of why we should listen to his inner gut.
25. Kid President's Guide to Being Awesome
Incendiary speeches, celebrity interviews and 100 ways to change the world. This book is a great way to restore positivity and motivation.published
The author of the translation: Vyacheslav Davidenko  
P. S. And remember, only by changing their consumption — together we change the world! ©
Join us in Facebook , Vkontakte, Odnoklassniki
Source: megamozg.ru/company/testutor/blog/23534/