The wise approach to using the Internet to promote your business not only will allow you to attract new customers, partners and investors, but also to obtain the credit for development of small business.
Like this? It's very simple! Today lenders are guided not only by traditional methods of estimation of solvency of the client, but also use information available online for final decision.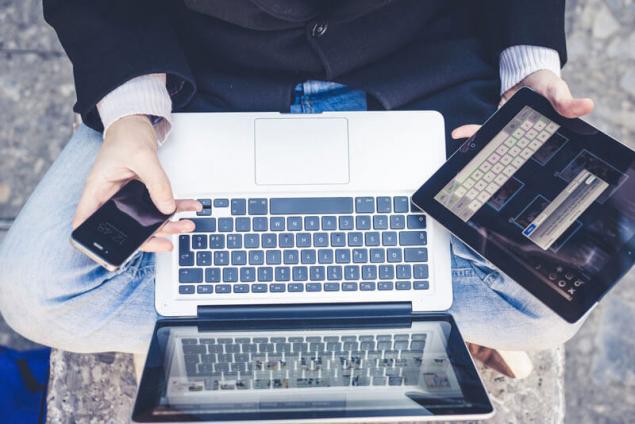 Image: Shutterstock
In General, the collection of information online practice the more advanced large banks, credit cooperatives and organizations that provide microloans.
The creditors are viewing the Yelp reviews, accounts in social networks like vkontakte, twitter, linkedin, facebook, website traffic, and accounting reports.
Why is this important to the lender? Business credit history is a major factor when considering commercial Bank loans, so many start-UPS do not pass even the preliminary qualifying selection.
If the site has a lot of good reviews from customers, and orders are flowing like a river, lender, invariably, will celebrate this as a positive thing.
Many startups ask their employees to share updates about the company on social networks. The combination of personal data and the media allows the borrower to provide a more complete picture of your business. Lenders, in turn, encourage such an initiative, and the chance of obtaining the loan increases.
Many Western organizations issuing loans, make conclusions about creditworthiness, based on the number of friends on the page of a potential client.You can have several thousand friends in contact, but really you are communicating only with the units. All this can be perform and to compose a picture about how you are a social individual, and to estimate your character.
So, for example, a subsidiary company of the German holding kredito24.ru uses machine learning algorithms and big data Analytics, including cookies, browser history, behavior in social networks to determine creditworthiness of customers around the world. This approach allows customers to access financial products in spite of credit history or lack of it as such. The company operates in the Russian market since 2013 and has processed over 2 million applications.
Perhaps for some clients, this invasion of privacy will seem invalid, however, other consumers may be totally cool with it. Thanks to the analysis of behavior in online social networks and other alternative sources beyond traditional FICO scores may get a chance on loan, while the banks they have been denied. Microfinance institutions will always coordinate their actions with a client and get access to personal data only with their approval.
Business owners need to understand that the original meaning of the like traditional lenders, and alternative, still has check credit scores, financial statements, etc. At that time, as the activity on the Internet will be a less decisive factor.
Mainly microfinance institutions check the following information online:
— name, address, company name, job title of the applicant
— how long do startups have their own account in social networks
— the number of subscribers, as subscribers (bought if subscribers or real people)
rating and reviews buyers (customers)
— client activity on the page of the company
— interactions with customers (answering questions and complaints in social networks)
What can you do to improve your chances?
— work on corporate website, to pay attention to design and ease of navigation for users
— start a corporate blog with quality photos and useful content for the customer
— create accounts in different social networks, update and publish materials of interest to the buyer
— to create a positive relationship with customers on social networks, answer questions, stay in touch with users
— to monitor the reviews about your services, products, and be able to give a decent answer to even the most negative comments
— focus on quality and not quantity of followers, make sure that it is real users who are interested in your products and services.
Source: /users/1077