Once there were two. No matter long or short, but lived.
At some point the relationship between them and the feelings not that faded...
well, if love to compare with the flower, it became aloe Vera on the kitchen window.
Watering rarely, the light does not close the window, focus does not distract, and if necessary, from the healing leaves squeeze the juice to the wound to make. Help-not help from the wound, it's already the tenth. The point is not the use itself. Just since there is aloe, how to apply it is necessary. And at some point may very all to mingle and it becomes unclear whether we grow aloe Vera for sores or wounds to apply aloe. In short, a homicide: life mixed all sorts of stuff, and it seems to be in itself somehow moves slowly, grows like the aloe in the pot.
It seems to be necessary, and if I throw it to hell, then nothing will change.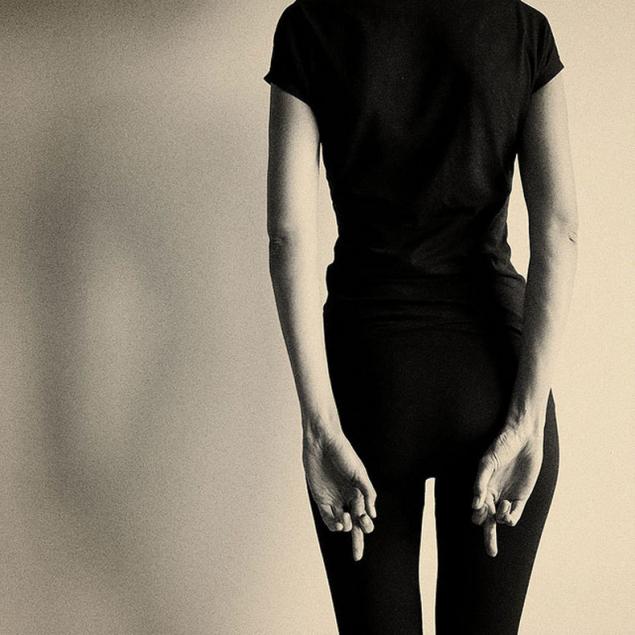 And one of those two, aloe tired. One day he clearly realized that aloe is not happiness, but something else. What is not yet realized. At the stage of insight about the emotional significance of house plants-succulents still making plans. Just, here it is, "Eureka", which is vital in the kitchen, no place to put.
In the old days, this "Eureka" might have a human in the loop. You live in a provincial town, and now in addition to aloe and find nothing. Any decent statistical sample. We all have our "aloe". So perish from boredom and hopelessness. And now there is the Internet, which provides huge selection, just sit back and all you will.
Well, people are adults and know that there are many "Terry" nurseries of different kinds of Botanical rarities. There... wow, only in the arms of the chair hold.
But for decent people who do not allow themselves a lot, have a decent place where you can find a simple romance with a lonely heart. And to get them acquainted. And then everything can develop even more rapidly than in the nursery.
And here, life rushed forward, was painted unprecedented colors. And all is good, but the aloe pity to throw away. Well, not good living creature just for the window. In addition, aloe Vera is the other. For him, cooking thorn was the subject of comfort and stability. But it for aloe Vera is also keeps. And ready to the tents of the jungle where "the flowers of unprecedented beauty", but with an old partner. But he was not take with them. Shoved into the hands of the old faithful aloe and people say that there in the campaign, it is difficult, you moreover kitchen inhabitants do not trust.
Here's a Botanical fairy tale. If we turn to the realities of what happened, one of the partners finds a heart friend "interneto", gains wings and already soars high above the ground. He or she wants and emotions over the edge, unprecedented mental and emotional intimacy, and in General, it seems that he has broke free from the cage made of alloinyx ( or Alievich?) leaves. So unprecedented has evolved as a person, unlike. He has everything that dreamed of, and wanted the long winter evenings in the society of succulent. In short, found the ideal, which is just silly to refuse.
But what constitutes the perfect relationship? They are ideal because:
1. There are strictly specified in the virtual space. I.e. for each found in the virtual space of freedom can draw in your life sector, where falls no house plant, and the kitchen remains out of sight. You can in your life to be dirt and problems, and here uyutnenko chat, it is not.
2. In a relationship there is no obligation, except as in time to come to the computer and delete from the blue screen leading noise figures and objects in the form of children and husbands/wives.
3. Each of the Internet lovers, there is a button Log out. You can use "eslicho". You can be offended and not to go, knowing that there, at the end of the cable suffer. Ie. one you will not running around the house with a rolling pin and demand to talk.
4. Everyone can imagine their lives as much as we would like. To tell his version of life's dramas and suffering, missing a lot of details that the author of the Saga did not paint.
5. Life is secondary, if not Quaternary, because he's in an online relationship is not present. How can you think about the dishes in the sink, unwashed for weeks, when she's not in your kitchen?
6.
Virtual sex?
Oooooh... it's all a fairy tale. If sex real imagination plays a very important role in how partners see themselves and what is happening, then virtually everything can surpass all expectations. Everything can be just perfect. There are no frigid women and impotent men, all passionate lioness and sexual giants.
Everything is fine, in short. Left gracefully to leave the former or the former "cactus" in the hands, and to following prevent.
What do I need to do?
Remember all the disadvantages of a partner. And he is, like every living creature. Good quality it is possible to "bend" so that they are shameful and ugly. And you can think of. Very often old partner is accused of callousness and weakness. I would like to direct so it was something cool, and not cool. Only aloe, what to expect from him? Then you can get off the ground, not looking back.
The history of Internet novels are different.
Many of those who found your soul mate and live happily ever after. But many of those whose flight is "falling from flavor", as would say woody from "toy Story" to the Lightyear Database. After some time found that on the side of the screen sat a trivial cactus, who at the time of the novel once in a hundred years blossomed. And then bright flowers wilted and now you again barb, but a different shape. And why? Because wings spread, the former owner of aloe has not changed a bit. Succulents — that's all he can grow. The entire flight was just a high jump on the spot. Just the Internet gives a lot of food for the imagination, including flying. We know what will bring us pleasure, and therefore are free to dream about everything, placing in key places of their dreams online love.
And you know what? If you are waiting with aloe in hand and want to go with you to the ends of the earth, despite the flight, that is the power. To throw everything, including aloe in your head each. Wait here is hard, not everyone can. For you sacrifice much willing to feel uncomfortable, suffer. For you, it can do a few. Just know that waiting rarely lasts a lifetime. Because not all cases waiting – masochism.
Leave
neustraivaet relations
is also a big step. I would say a huge step. But if he is done for the sake of illusions, and you don't know anything, except how to contain aloe, you painful suffer. You may not want to go back to the old partner and part of the new "cactus". This, in fact, no horror-horror. But can you really fly that, in fact, was the breakup of a long-term relationship? To start with own kitchen and try something to grow there, in addition to aloe? Well, if you do not go, then decide. published  
Author: Natalia Stilson  
P. S. And remember, only by changing their consumption — together we change the world! ©
Join us in Facebook , Vkontakte, Odnoklassniki
Source: gutta-honey.livejournal.com/414099.html