We often buy products that are imposed on us by advertisement and notice on the shelves is very useful, our product.
Today, the diet of many people is not balanced and it is lacking beneficial microorganisms that help the process of digestion.
Therefore products such as yogurt, fermented baked milk, varenets, etc. should be on our table.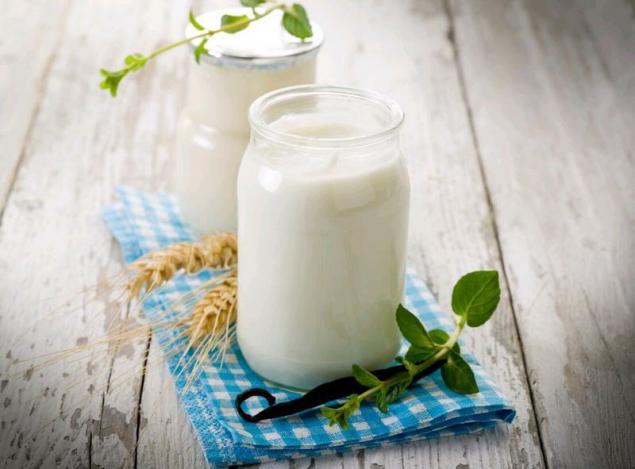 What is the benefit of our yogurt?
The history of this product goes into ancient times when our ancestors, discovering the beneficial properties of milk, began to reflect on the ways of their processing and storage.
Even then they realized that milk placed in a warm room, after a while it turns out very tasty drink.
Thanks to the ease of preparation, nutritional value and long storage it is widespread among the rural population.
They gave him the popular name of the yogurt.
However, after a famous Russian scientist I. I. Mechnikov studied and published their work about the benefits of yogurt for human health, this drink was included in the diet of the urban population.
What is so fond of sour people?
Yogurt refers to dietary products, it has very little fat, but its calorie is only 58 calories.
Yogurt is indispensable for people who have problems with digestion.
Helping the stomach in the secretion of juice, this drink acts in the role of a mild laxative.
Also, its proven positive effect in the treatment of hypertension, obesity and diabetes.
In addition, it is also a great beauty product.
It is possible to prepare a mask and cream to care for your body.
When buying yogurt at the store, carefully review
the COMPOSITION
of the product on the label.
1. Composed of high-quality and useful products except milk and yeast nothing else should be.
2. The yogurt is of good quality it has a smooth consistency and a pleasant smell.
The presence of air bubbles in this product, a clear sign of the beginning of the fermentation process due to contact with packaging of hazardous microorganisms.
3. Pay special attention to the expiration date, bona fide manufacturers stamped it clearly and in a prominent place.
Do not buy products that are older than 5 days from the date of production.
Remember
, if the packaging date of the implementation is missing or difficult to read, then the purchase should be abandoned.
RECIPE — how to cook homemade yogurt
Boiled milk cool down to 30 degrees, and then add the sour cream from a teaspoon to two cups of milk and mix thoroughly.
Covered with a towel, put it on the day in a warm place.
Homemade yogurt is ready, Bon appetit!  
P. S. And remember, only by changing their consumption — together we change the world! ©
Join us in Facebook , Vkontakte, Odnoklassniki
Source: vk.com/sdrujina?z=photo-111641129_404915539%2Fwall-68594028_78956