To create from unusual materials I love all children. But if they made them with her own hands, being creative is more fun! We have selected 10 art materials and games, which are easy to cook at home.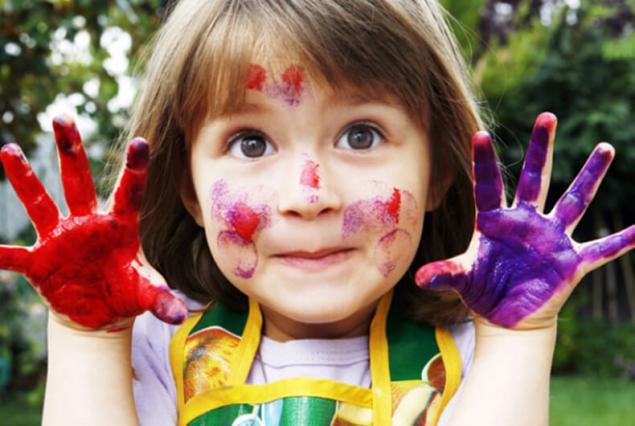 Modeling dough (similar to Play doh)
This clay is suitable for toddlers as it can be try by heart, he does not stick to the palms and very soft.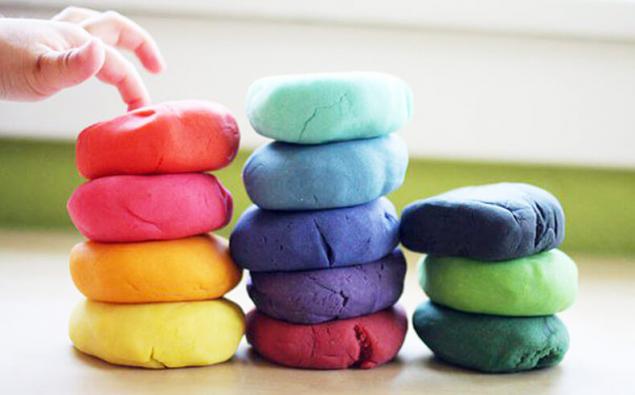 1/2 Cup flour, 1/2 Cup water, 1 tbsp vegetable oil, 3 tbsp. salt and 1 tsp of citric acid powder, stir and pour into the pan.
Stir on low heat for about a minute, until the mixture hardens. The resulting lump knead well, divide into parts and add a pinch of dye of the desired color. You can add a drop of essential oils with the smell of the fruit, then get a set of tutti-Frutti. It must be stored in closed jars.  
Kinetic sand
It is soft and pleasant to touch the sand that holds its shape. The sifted sand you can buy in pet shops or in Department of products for the house.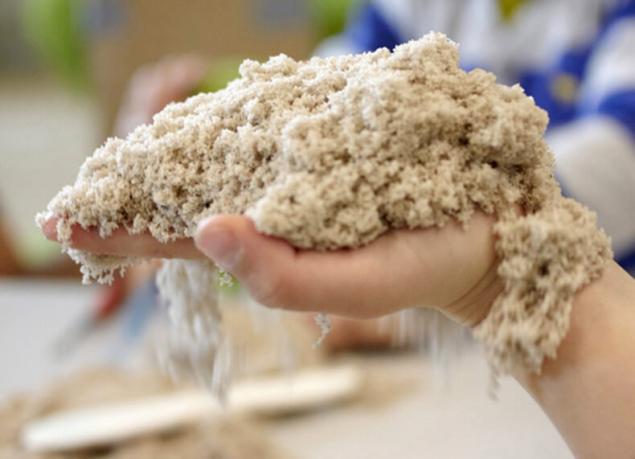 Corn starch can replace the potato, but then the sand will dry out and it should be diluted with water. 5 cups of sand will need 2.5 cups of corn starch and a glass of water. All mix well, place in a plastic container with molds and enjoy the game.  
Cold porcelain
This application of self-hardening putty is very pleasant to the touch. Crafts from the mass of dry air, become solid and white.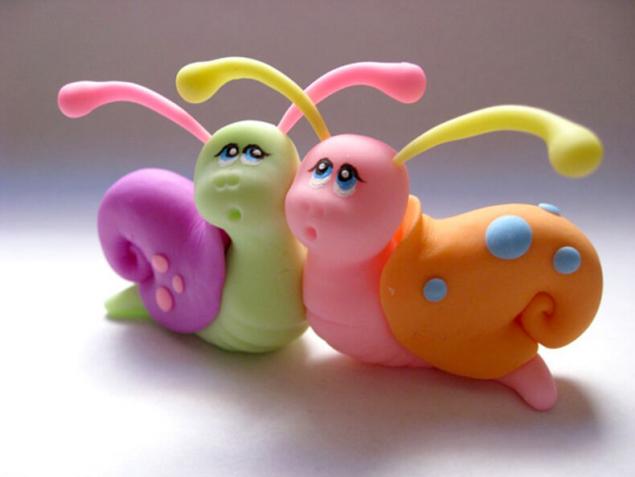 1 Cup of baking soda mix with half Cup of cornstarch and pour into saucepan. Add 3/4 of cold water, stir thoroughly and cook on a slow fire, stirring all the time until mixture becomes like mashed potatoes. Do not overcook! The resulting mass cools, mash thoroughly and put in a jar. Craftsmen make medallions, children's toys and even a mini designer. For older girls you can add a lot of glitter.  
The chalks for asphalt
In order to make the chalk you will need plaster, water and acrylic paint. First select a shape for crayons. You can make giant crayons in the cylinders from toilet paper or use markers.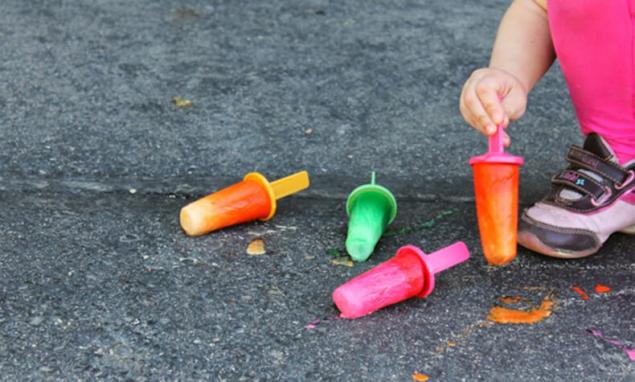 Molds to lay the polythene to make it easier to remove chalk. 3 cups of plaster mix with 1.5 cups of water, add the dye and pour into the form. Stir to plaster out the air bubbles. When crayons cure, remove them from the molds and go for a walk. Crayons make a splash on the Playground!  
Handgun
Gum (or nanoplastyri) can be prepared in your home lab. The true hit it will be in the company of boys. It becomes solid and malleable in his hands, spread on the table, it is very nice to knead, relieving tension.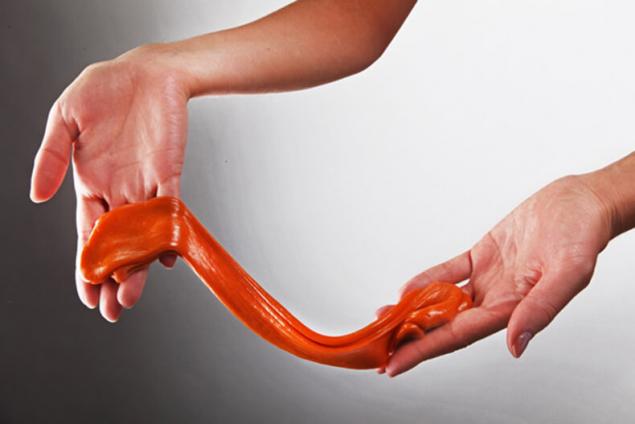 You will need fresh PVA glue, borax in glycerol (sodium tetraborate, sold in the drugstore) and dye, which can be replaced with a drop of green stuff. In half Cup warm water mix a tablespoon of borax and dye, add two cups of white glue. Do not pour the borax than less, the elastic mass. The resulting extraterrestrial substance bag and do a good promnite. Voila! You can play. Store in the fridge if dry, moisten with water and stretch.  
Finger paints
The composition of these paints all the components are edible, and so they are suitable even for very young artists.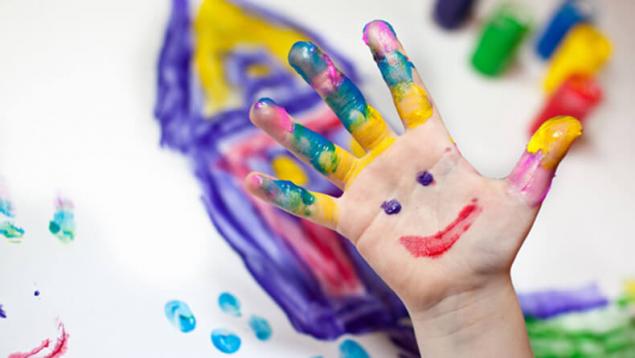 Water, 1 Cup flour, 4 tablespoons salt and ½ tablespoons of vegetable oil mix, and beat with a mixer, add food coloring. Some paint is heated in the microwave, but you can draw without heating.  
Wax crayons unusual shape
It is no secret that wax crayons crumble and break.Collect the wreckage of one color, put it in silicone baking dish and place in oven. Child will help to sort crayons by color and then happy to draw with crayons in the form of fish and hearts.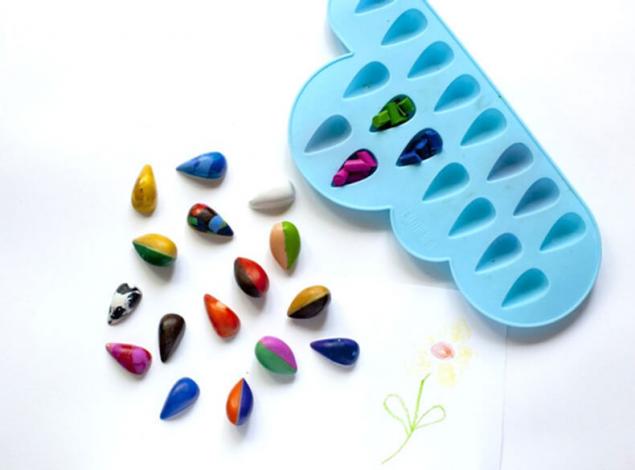 Stained glass paint with their hands
All ingenious is simple! 2 tablespoons of white glue mixed with colorant and draw a future stained glass window on the file or smooth plastic. When the picture is dry, you can decorate her mirror or window. Also colors you can decorate a vase or a jar for a flashlight.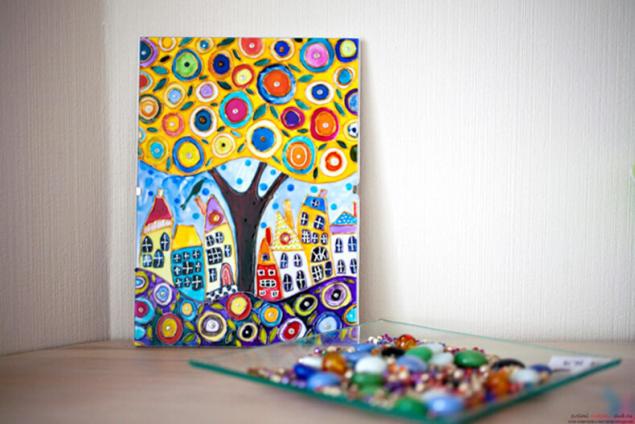 Mass for papier-mache
Collect paper trays from under the eggs or pieces of paper, add boiling water, stir with a mixer.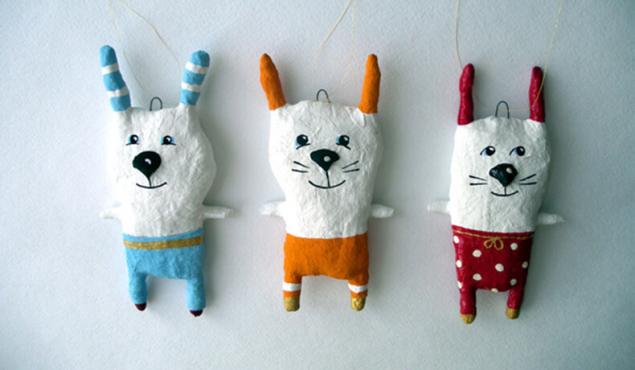 Add 2-3 tablespoons of PVA glue and knead the mass by hand, by placing in the package. From this mass you sculpt beads and figurines, they are light and durable.  
Sweet paste for sculpting
This sweet mass for modeling will make excellent material for the magic café.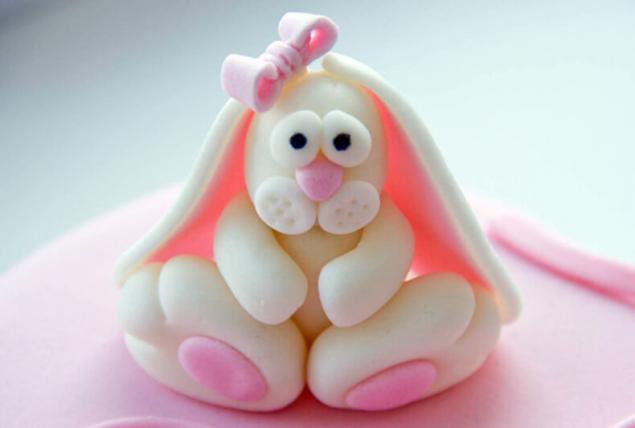 10 grams of gelatin is diluted with water, melt in a water bath, add the citric acid on the tip of a knife and mix it thoroughly with 500 grams of powdered sugar. You can sculpt a sweet country, connecting the parts with a drop of water.
Fun creativity! published  
P. S. And remember, only by changing their consumption — together we change the world! ©
Join us in Facebook , Vkontakte, Odnoklassniki
Source: ezhikezhik.ru/reviews/domashnyaya-laboratoriya-kak-samostoyatelno-sdelat-kineticheskii-pesok-plastilin-palchikovye-kraski-i-mnogoe-drugoe