We often want to change their lives, but sometimes we lack something and we can't even figure out what it is. But in our century of available information it is not necessarily to "reinvent the wheel" yourself — you can benefit from the experience of people who have already passed this way and achieved success. We offer you a selection of seven useful books on self-development.
1. Tina Seelig, "Make yourself"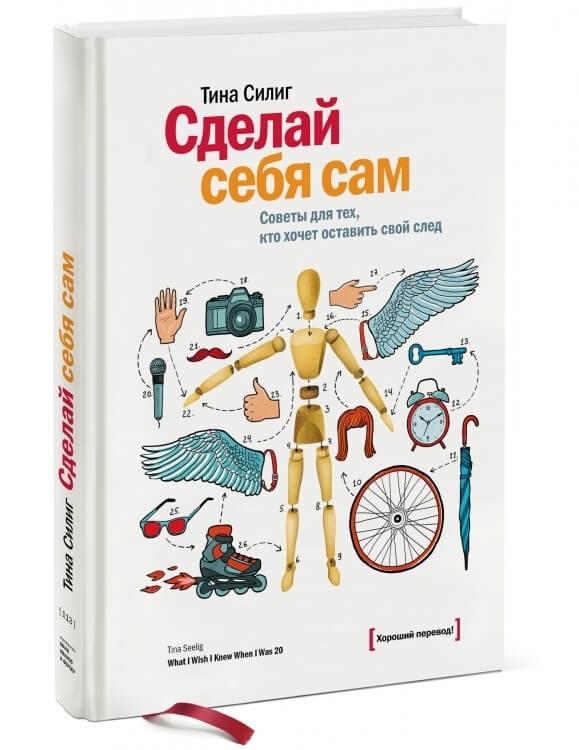 This book will be useful primarily to those who want to build your business, maintain it and develop it: "Make yourself" not only contains practical advice, but also helps to learn to think in the right way — as I think true entrepreneurs. The book teaches not to accept complexity, such as the lack of seed capital as an insurmountable obstacle, but to consider them as a stimulus for self-improvement, as a milestone on the way to being "yourself" how you want to be — successful, confident man who sees the opportunities granted to him the outside world, and can apply them on your own.
No ideas? The book will help to find her
. Discouraged? The book will tell you where to take the energy and enthusiasm needed to begin a career businessman, and how to use their imagination to the maximum.
It is noteworthy that the author, Tina Seelig is a practicing entrepreneur, in addition, she teaches a course on entrepreneurship and innovation at Stanford University: her horse — an unusual approach to business in General and thinking in particular. By the way, many of her students not listening, because she knew and how to do it, and quit University to start a business — now they have become successful entrepreneurs.  
2. Kelly Mcgonigal, "willpower"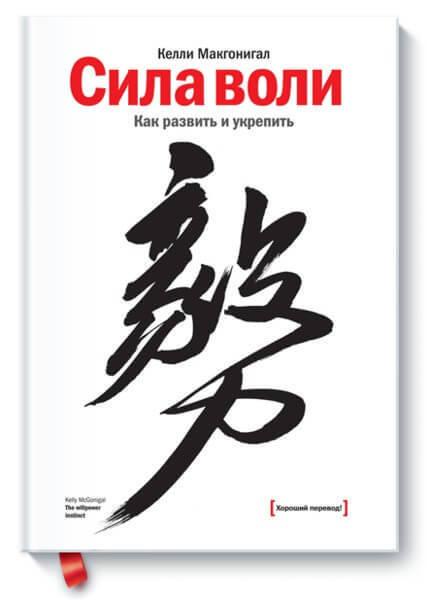 Kelly Mcgonigal in his book helps to educate and strengthen will power, her technique is suitable for every person. Readers are invited to the ten-week course, during which he, fulfilling practical tasks and following the book recommendations,
will be able to better understand their capabilities — in other words, to realize that they can do everything what he wants: to get rid of bad habits, to create your own business, play sports or find a job that will become a favorite
. Strictly follow all recommendations optional: you can find and apply into your life the method that is right for you.
In addition, the book can teach you to keep your hands to yourself when it is especially difficult to control their emotions and desires when necessary
. The technique has already helped to achieve success for many people, training courses and Kelly Mcgonigal, which served as the basis for the book, received numerous awards and honors.  
3. Les Hewitt, Jack Canfield, mark Victor Hansen "Whole life"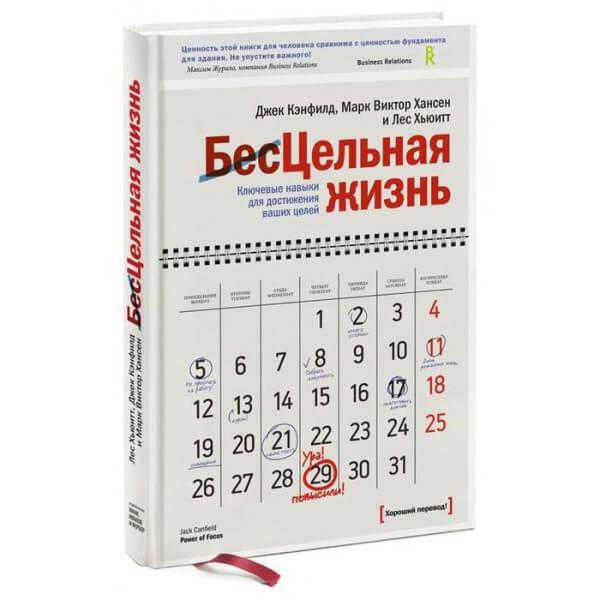 Often the main difficulty in achieving their goals is the inability to prioritize — to determine for themselves the purpose and plan steps to its implementation
. In addition, the book will help you understand which goals are really important and can help you in the future and which should be abandoned, because anything useful they themselves do not carry.
Another stumbling block is that setting a goal, people may not always find the time to implement or, on the contrary, with his head immersed in work, forgetting about rest and personal life.
The book contains techniques that help to find time for and equally enjoy all aspects of life.
4. M. Dzh. Ryan, "this year I..."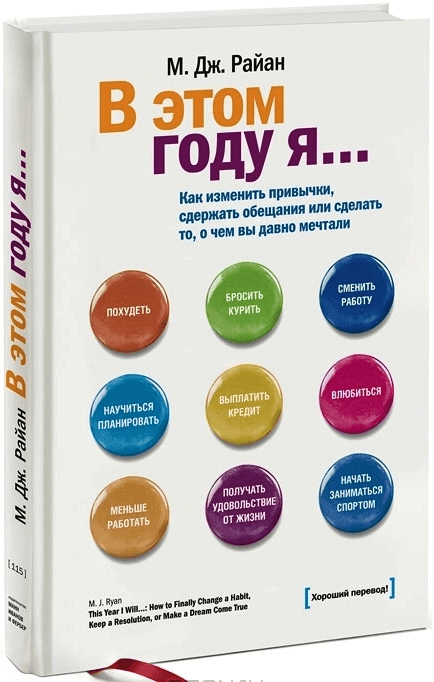 "This year I..." — another book about
how to improve your efficiency.
If you fear change in your life, in the book you will find helpful tips on
how to overcome your fear and learn to enjoy the change.
Thanks contained in the book advice, coupled with practical techniques and illustrations from people's lives who have turned out to make their lives exactly as they want, anyone can understand their own unique advantages, learn to use them to their advantage and make his life in every sense richer and more interesting, to implement plans and fulfill dreams.  
5. Neil Fiore, "the Easy way to stop postpone the case for later"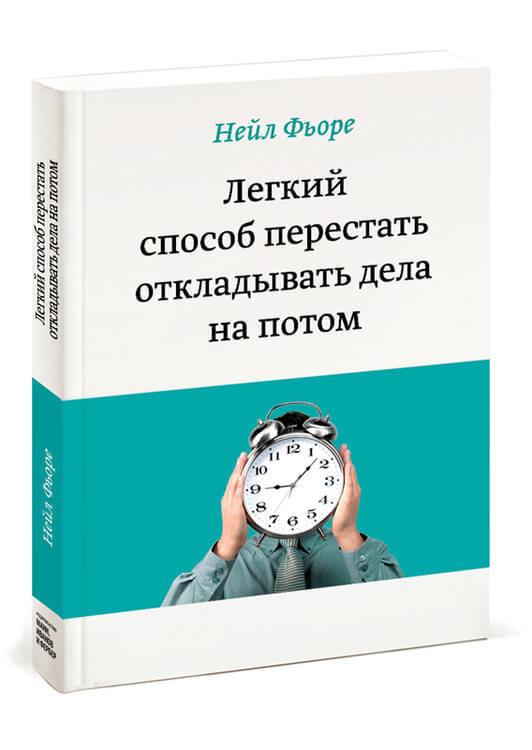 The book contains primarily
tips on how to deal with procrastination — the constant postponement until later unpleasant thoughts and deeds that do not want to do, despite the obvious need.
Many people in the modern world do tend to do likewise, and eventually, with enormous efforts, do everything in one day. The result is often not satisfying, but rather stress and a complete unwillingness to move on.
A practicing psychologist Neil Fiore believes that procrastination is just one symptom of deep-seated manifestations of the unconscious: he believes that influence should be not on the manifestations and causes loss of motivation for certain activities and the pursuit of perfectionism. Fiore has been practicing the technique for over 30 years, and his book is published in all languages of the world, since 1989.
The book contains
practical advice on how to set yourself on the right way, to change the attitude from "I should" to "I want" and stop being afraid of failure
— it will be useful to people from any professional field.  
6. Josh Kaufman, "Sam sebe MBA"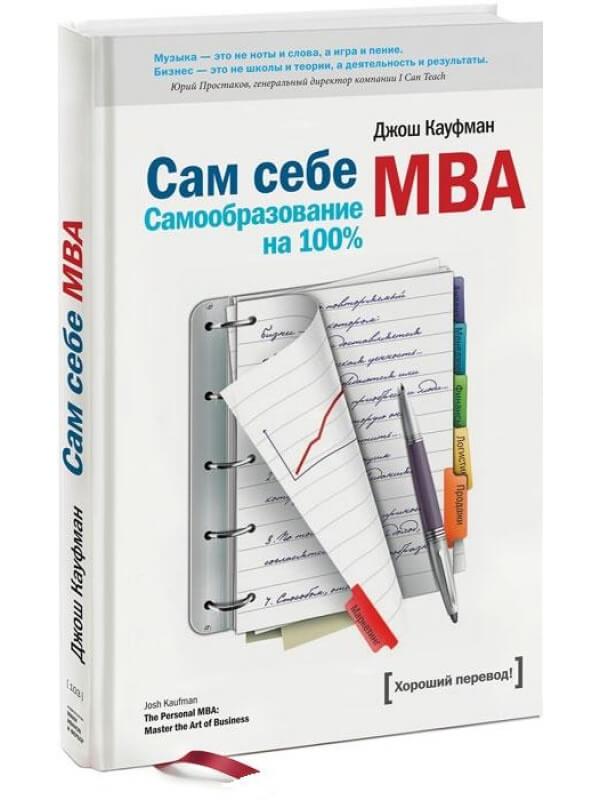 Many prominent entrepreneurs have no degree in MBA, that does not prevent them to be successful people and to create a business. The fact that
the essence of a successful businessman is not in the diploma, and his personal qualities: as a rule, such people are not afraid to take risks and learn something new, because I believe in myself.
They understand the aspirations and needs of others, understand how the laws of running a business, and just do what is most profitable in the circumstances.
Josh Kaufman is an outstanding Manager who has no MBA. Instead of having to go to University, he chose education "in practice" — began to work in the company "Procter&Gamble" and quickly achieved success. Accordingly, he wondered why need a diploma, if you can learn and so, without receiving unnecessary information. He soon found out that the same issue of interest to many people and wrote the book "be your own MBA", where is described,
how to start a business, don't stop there and learn those things that will be useful for you.
In addition, Kaufman talks about the traps and pitfalls in the business world, which is especially useful for the novice entrepreneur.  
7. Kerry Gleeson "Work less, manage more"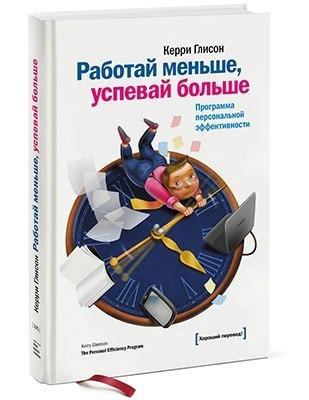 This book is about
how to work as efficiently as possible, and not to experience the stress and get pleasure from work,
the book also teaches to perform all necessary work in time and to find time for yourself. Kerry Gleason describes in detail
how to get rid of constant work-related fatigue and to organize the workflow so that no moment was wasted.
The reader learns about how to properly maintain a diary, how to deal with incoming information and e-mail and how not to be buried under an avalanche of paperwork and orders. Kerry Gleason is one of the leading practitioners of coaching program personal effectiveness PEP. The book will be useful for managers wishing to help their subordinates to work with maximum commitment and develop their dignity. published  
P. S. And remember, just changing your mind — together we change the world! ©
Join us in Facebook , Vkontakte, Odnoklassniki
Source: publy.ru/post/4073