Selling drugs is a wonderful business that brings a lot of money to their owners. Our money... to spend on more interesting and useful things. We just have to learn to do without pharmaceuticals, replacing it with natural medicines and a healthy lifestyle.
What kind of natural medication can be involved when we are talking about Russia? What is the symbol of our country, except for bears and their parties? Of course, the beautiful birch. And therefore, not only logical, but symbolic use for medical purposes birch buds, medicinal properties which are known to people for a long time — our grandparents appreciated the birch not only for its beauty but for the healing properties.
But why are we talking only about the kidneys? Because birch is unique in that the use for medicinal purposes can and its leaves and bark, and chaga (a birch mushroom), and birch tar and birch charcoal. And who of you as a child, my father didn't collect birch SAP? It is also very useful for our body. However, to cover all uses of the birch in one article would be difficult, so long as we focus only on the use of birch buds.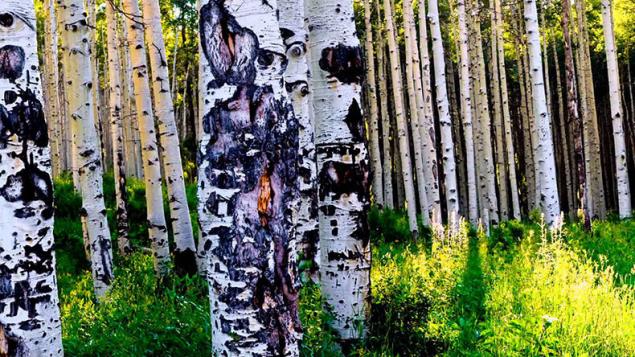 Birch buds. Useful properties
Birch buds application are extremely varied — and anti-inflammatory agent that possesses antibacterial properties and is a great diuretic and diaphoretic. Use birch buds and also for wound healing — compresses with a decoction of birch buds is recommended to put not only on painful joints, but also on a variety of burns and ulcers.
Those who love to relax in the bath birch broom, know how pleasant it becomes the air. So — the same aromatic essential oil as the leaves, are contained in birch buds.
Besides the wonderful smell, these essential oils also have practical applications — they are used against worms, diseases of the genitourinary system and even in Oncology (decoction of birch buds is a part of complex treatment for malignant tumors). It is not surprising that biologically active substances in birch buds (flavonoids, phytoncides, vitamin PP, tannins), making them a natural first aid kit growing in the nearest landing.
By the way, about the immediate planting: it is noticed that in the settlements, near which are groves, residents are significantly less suffering from viral diseases.
In addition to diseases of the genitourinary system, birch buds are also useful if:
pulmonary tuberculosis — is an expectorant, antibacterial and hemostatic effect;
diseases of the gastro-intestinal tract is antispasmodic and anti-inflammatory effect;
with SARS and influenza — antimicrobial, diaphoretic action;
in dermatological disorders: a bath with a glass of decoction of birch buds to soothe the skin.
By the way, a decoction of birch buds can be used to prevent baldness and improve hair growth. And what man does not dream about luxurious hair in fifty years?!
Another interesting fact — the kidneys are part of the Tibetan recipe of a youth (chamomile, Helichrysum, Hypericum, birch buds, honey), written in the VI century BC on clay tablets. Although it should be noted that the wisdom of the people of Tibet are greatly exaggerated...
And, best of all, the buds appear in the spring, and spring — time of hypovitaminosis, when most people feel after winter weakness, drowsiness and apathy. A decoction of birch buds, contain almost all known vitamins will help fill in the missing your body.
As can be seen from the above, medicinal properties of birch buds very much. And the reader a logical question arises — where and how you can get this is a useful natural remedy to the common man?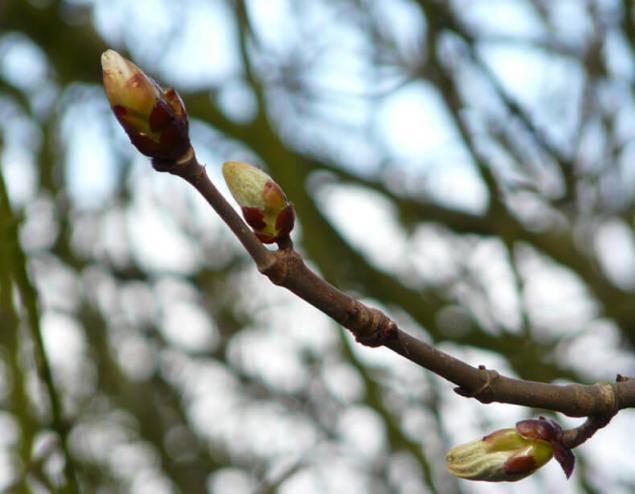 Collection of the kidneys
Kidney, of course you can just buy at the pharmacy. But it is better to collect them yourself — it's safer and calmer. Collect birch buds can be a few months out of the year — from January until the end of April (should take only swollen kidneys, with an undiscovered scales, the blossoming buds to use anymore).
It was at this time they contain the highest amount of nutrients. Not worth to harvest buds on a rainy day. When the workpiece is cut young branches with buds, dried them in a place the sun, and then threshed. You can immediately collect the kidneys, leaving the branches, but it is more time consuming.
If the procedure of collecting and drying is performed correctly, then dried birch buds 2 years will retain its useful properties. Better to keep them either in cloth or paper bags or in glass containers.  
Uses of birch buds
As just to chew on birch buds is not very nice, it was invented a few ways of getting them in the human body, each has its own scope, the pros and cons:
A decoction of birch buds


Classic method: 10 grams of buds (about 5-6 pieces) pour 0.2 liters of hot water, then boil for 15 minutes, cooled and filtered.
Such broth is recommended to drink every day half a Cup between meals. It will help to restore the body for colds and flu, give the necessary vitamins in the spring. They can gargle in sore throat, stomatitis or periodontal disease, it reduces swelling, diuretic and choleretic properties.
Method of preparation: 1 part of birch buds take 5 parts of alcohol, insist 3 weeks.
Apply tincture topically for healing wounds, bedsores, eczema and abrasions — simply wipe with a damaged place. Inside its use is not worth it — the harm of alcohol much more benefit from contained in the renal therapeutic agents.
This is the most time-consuming way. To obtain the oil of the tincture take 1 Cup chopped birch buds and 0.6 litres of vegetable oil. Then the mixture was infused for 40 days in a dark place, and it is necessary from time to time to shake. Then add 50 grams of chamomile, St. John's wort and yarrow, and leave again, now for 3 weeks. Thereafter, the resulting tincture was boiled for half an hour and finally once again insist 3 days.
In this view of birch buds are used in dermatology and the treatment of hemorrhoids (twice a day put microclysters of this tincture).
The ointment of birch buds


Methods preparation of ointment from the buds of the two:
The first method requires 700-800 grams unsalted butter and birch buds as needed. Does enameled pan and the same layers in the thickness of a finger is applied alternately to the butter and birch buds. Then covered pan wrapped with foil and put on the day in the preheated oven. The resulting ointment you can add camphor to enhance the therapeutic effect (little five grams).
The second way is easier — fill with boiling water birch buds, strain the liquid and mix it with melted lanolin. After curing the resulting mass is drained and formed on the surface of the liquid. Ointment ready to use.
Obtained by these methods ointment every night can be rubbed into painful joints. In addition to rheumatism, it will be useful for eczema.  
Birch buds. Contraindications
Have birch buds albeit minimal, but contraindications to the use. Should not be used for therapeutic purposes, birch buds women during pregnancy and lactation. Carefully suggest to apply them in acute diseases of urinary system and kidney failure.
Ideally, prior to ingestion of birch buds, you should consult your doctor. It is not always possible, but will allow to avoid many troubles. published  
P. S. And remember, only by changing their consumption — together we change the world! ©
Join us in Facebook , Vkontakte, Odnoklassniki
Source: safeyourhealth.ru/berezovyie-pochki-lechebnyie-svoystva/