A man named Vladimir, professionally engaged in wood carving.
He uses precious woods as mahogany, elm, pear, beech and others.
In his works can be seen at once, his hands grew out of the place.
"Lily" (birch, willow red elm) 12h9sm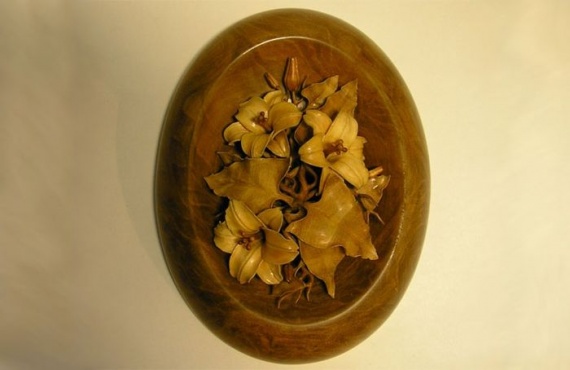 Works of Vladimir Nalimova difficult to attribute to any particular type of thread, as they are made in a unique, original technique honed over several years.
And if they can be called sculptural carvings of small forms, then with great reservations.
Products are not cut from a single piece, and is a composition of individual, perfectly matched to each other, the components of different kinds of wood (birch, elm, aspen, mahogany, etc.).
The author calls his work thumbnail of wood, and visitors to the exhibitions are often added to this definition, the word "jewelry» ....
"Peony" (birch, elm) 23h18sm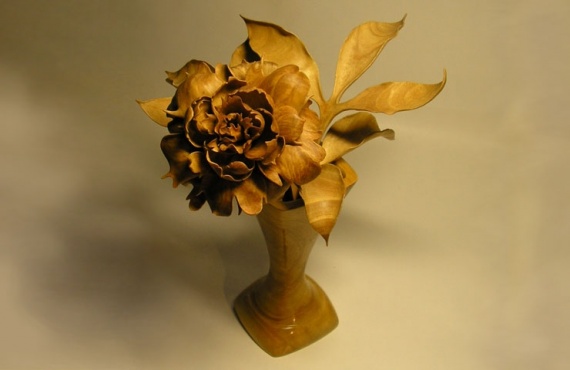 "Carnation" (birch, elm) 18h10sm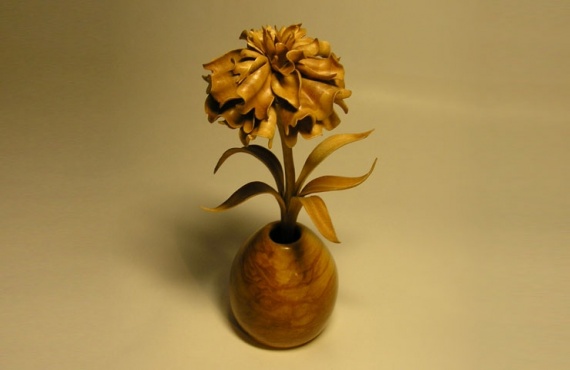 "Rose №1" (aspen, elm, birch) 28h10sm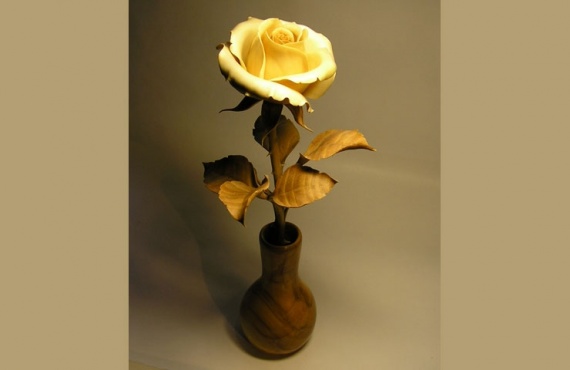 "Rose №2" (aspen, elm, larch) 13h10sm