US scientists have created the world's first wireless charging capacity of 20 kW. Development of the device was carried out by specialists of the National laboratory of oak ridge. The project also took part of the company Toyota, Cisco Systems, Evatran's international center for automotive research Clemson University.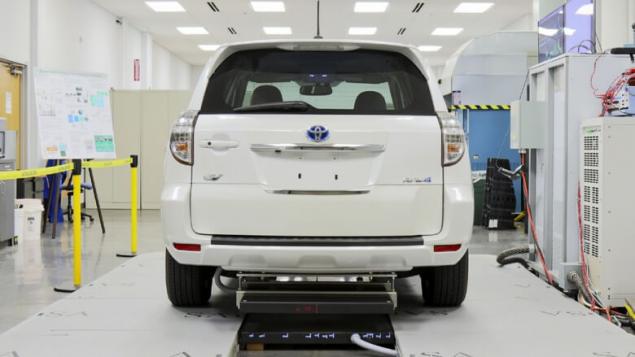 As a Guinea was selected as a crossover version of the Toyota RAV4, equipped with an additional battery for 10 kW-h in Total on the development and construction of the original inverter, isolation transformer, on-Board electronics has taken almost three years.
In the end, the system showed the highest efficiency of 90%. This was possible because scientists have made work a reverse communication channel between the machine and the transmitting station for flexible adjustment of the source. Also in the laboratory experienced equipment on the move, making the step to a full charge in motion. It will reduce the size of the battery is the most expensive component of electric cars.
SUBSCRIBE to OUR youtube channel that allows you to watch online, download from YouTube free video about the recovery, the rejuvenation of man. Love for others and ourselves, as the feeling of high vibrations — an important factor for improvement .
http://cdn00.vidyomani.com/c/4/4/2/erstcy0n4yjn/index.html
Put LIKES and share with your FRIENDS!
www.youtube.com/channel/UCXd71u0w04qcwk32c8kY2BA/videos
Subscribe -https://www.facebook.com//
According to the assurances of developers, the new device is not only effective, but also safe, as generated by the charging high frequency magnetic field here focused and shielded. So at close distance (including in the car) they dramatically reduced to the permissible standards limits.
Of course, 20 kW power can not be compared with fast plug-in charging with constant current. However, the process is improved, and in oak ridge began the next stage of the project – a wireless system with capacity of 50 kW. published  
P. S. And remember, only by changing their consumption — together we change the world! ©
Join us in Facebook , Vkontakte, Odnoklassniki
Source: expertmotor.ru/rav4-podsadili-na-20kvt/