Australian car company Tomcar has announced a new stage of its development. After two years of development and testing of prototypes in collaboration with companies MTM Automotive components and Energetique she announced the launch of the first Australian serial electric vehicle Tomcar LV1.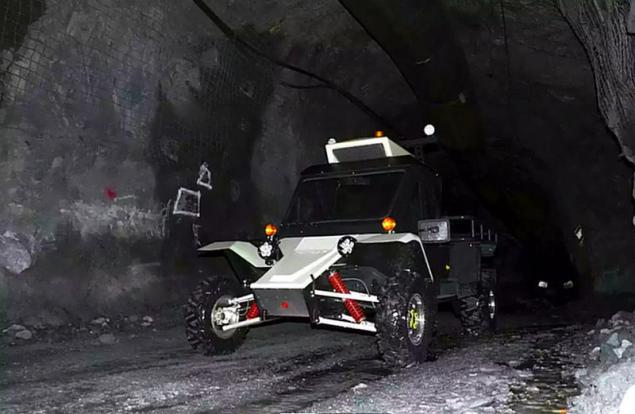 Designed and built in Australia, baggiolini electric Tomcar LV1 will go into production in November 2016 at the facility Tomcar in Melbourne, with deliveries to customers beginning in February 2017.
Co-founder and CEO of Tomcar Australia's, David brim, said: "We are working with Energetique on this project throughout the year, keeping it secret, creating off-road EV, which will be built right here in Australia. The whole machine is developed in our country, including unique proprietary software and powertrains. This car is a new milestone for the Australian automotive industry that has a bright future thanks to the Tomcar."LV1 is primarily designed for the mining industry, with features that meet the requirements of mining operations in which these vehicles will operate. The aim of the design of the LV1 was easy to create a reliable electric car will be capable of working in the toughest conditions for long periods and is virtually maintenance-free.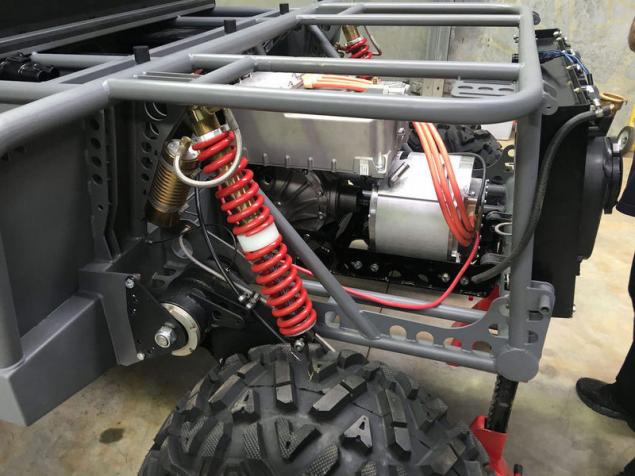 SUBSCRIBE to OUR youtube channel that allows you to watch online, download from YouTube free video about the recovery, the rejuvenation of man. Love for others and ourselves, as the feeling of high vibrations -an important factor for improvement . http://cdn00.vidyomani.com/c/8/1/8/h5isb7134mvc/index.html Put LIKES and share with your FRIENDS!
www.youtube.com/channel/UCXd71u0w04qcwk32c8kY2BA/videos
Subscribe -https://www.facebook.com//
Tomcar builds 2 - and 4-seater gasoline, diesel buggies and Quad bikes in 2011 in collaboration with MTM , which also makes components for General Motors and Ford vehicles. The plans of the automaker to shift its entire lineup to the electric powertrain by 2018, putting an end to internal combustion engines in General.
Technical characteristics of the model are the following: the engine power peak 100 kW, rated 60 kW. Torque: peak 300 nm, the nominal 150 nm.Battery capacity can be selected from 12 to 20 kW/h. charge Time is 30 min away from DC network, used in the mines. Respectively due to orientation of the machine on the specific job, range is not called as in this case, it is not so important. Machine price 75 000 Australian dollars.About the release date of electric cars for ordinary consumers is not reported.David brim said only that the first electric car they specifically chose a specialization in heavy industry:
"The most challenging conditions underground in the mines, when working in rocks, if we can win, then build on that experience electric car for the rest of the consumers will not be easy" With this production model, the company will Refine new technologies in the hostile environment of the mines of Australia.Brim said that the model for sale will be different, not as powerful, and just durable. I can't go into the details of the model for the consumer market, but it is quite another proposition. "I want to offer an eco-system for customers. With the assistance of Australian specialists from the company Energetique Tomcar will feature advanced electric control system transmission with a new remote control car "published  
P. S. And remember, only by changing their consumption — together we change the world! ©
Join us in Facebook , Vkontakte, Odnoklassniki  
Source: www.electromobile360.ru/2016/05/tomcar.html