Wrote something like I have two 90 year old ladies who sat in a Paris cafe with iPads and showed each other pictures. Then one suggested to go to the movies, and they are IPADE to check out where that goes.
By the way, what I wrote: they fluctuated between the new French Comedy Tu veux ou tu veux pas, which in the Russian hire, if I am not mistaken, called "Sex, love and therapy", and "Magic in the moonlight" woody Allen. Chose Allen.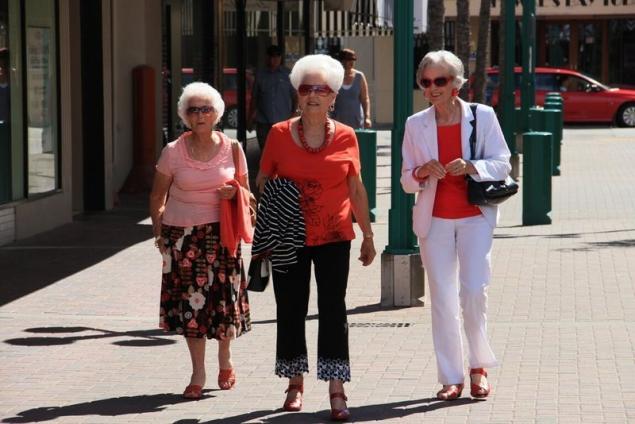 Made to post a hashtag about our happy future. In the morning they put the headphones and ran. In the ear I have "Green marquee" by Ludmila Ulitskaya, listen:
one of the characters was an old lady of 50, and no one somehow didn't realize that she is only 50
.
Why am I not surprised? Although Ulitskaya tells the story of a different time, and today in this sense in Russia not much has changed. 60-year-old easily call the elderly. Women become grandmothers with incredible anticipation. As, however, and brides, in my opinion. Life expectancy is not so great. Medicine leaves much to be desired. Retirement age marks as would be charged to human material.
Wonder if French ladies seemed to me 90 years, it is quite possible that they are older, it is difficult to determine the exact age of the elderly, they look generally younger than their years. The owner of the apartment that I rented, 104 years old. Recently I asked his son (who was 70 years old), as Pope, he said great, each day 40 minutes of exercises and 40 minutes swimming pool.
I remember in the first year of life in Paris: a woman who from the back could give thirty years, not more, opened the door to the store of Yves Saint Laurent in the Faubourg Saint-honoré and turned, and I froze in amazement. She was definitely not less than 70, and all the braces are there. Could be 75, or 80, or 85. Then I used to.
If the restaurant with his back to me sits a woman with luxurious long hair and a straight back, it may be 20 or 92, and I understand it, about when she would get up and turn around. It is curious that, in discussing my post, the participants, mainly Russian, are more focused on gadgets. By the way, not without surprise, found out that the iPad is also a sign of advanced age, as the young are androids. And only one man wrote: the fact that two 90 year old ladies sitting in a cafe, optimistic in itself, even if they were sitting without iPads.
I don't even know if my dear ladies the definition of "third age". In my opinion, this definition fit rather their children, just retired. They crossed the line of the fourth age, to which the live – a feat for which – silence.
But they live it, not survive.
And that's very optimistic.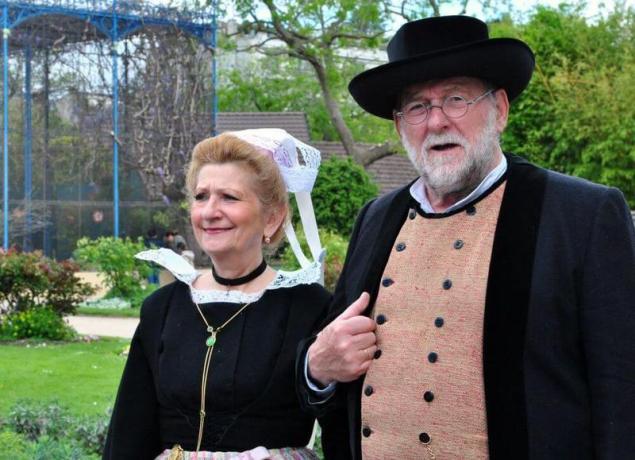 I run and meet me hop grandfather and grandson. They are trying to keep up with the pigeon that plays with them, then stops, then quickly mince further. The child pulls his hand. Grandpa is happy like a child. High imposing grandfather in jeans, trendy sneakers and a cozy sweater. Suddenly he catches my glance and a second of the grandfather turns to the man who just allowed myself to fool around here with the baby, but it's only temporary, and in General he has his own life and he's really nothing. This was his Transfiguration. And he has the look of a man who is still able to assess the woman's ass, not the old longing in his eyes.
94-year-old French racing with the 60-year-old girlfriend on a Harley from nice to Monte Carlo to do a couple small bets that is life. As well as cafes, movies, gadgets, fashion shows, novels, finally.
A brilliant story one of my friends and her friend for a long time was comforting someone on the phone and said, "It was high time to throw this idiot, my dear, you have your whole life ahead of you." When my friend (who at that time was under 60), hiding the jealousy, I asked my friend (who was over 60), who is this lovely stranger, he replied: "My mom, she just broke up with lover who we all loved and were generally unworthy of her." The mother, as it turned out, was 91. Whole life ahead of you...
Yet the life and blood flows through the veins, it is worth to live, to fill, to joke and to shock.
The fourth age, I think, wonderful that nothing at all terrible, and every day is a gift, allowing and justifying every choice and every crazy, whether the choice of gadgets or romantic attachment. In the end, the life becomes longer, not measured time, and we must live it...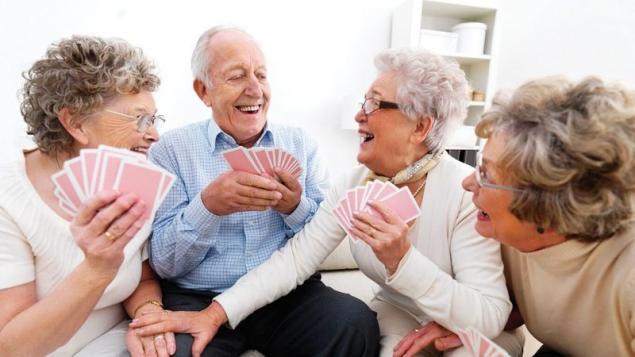 Well, you know. And the ghosts are then, below, tomorrow. Meanwhile, as written by buñuel, "in anticipation of your last breath I think, what would I do for fun."published  
Author: Natalia Gevorkyan  
Also interesting: the Lessons of beautiful aging: how to live French women after 50 Age head
P. S. And remember, just changing your mind — together we change the world! ©
Source: www.svoboda.mobi/a/26660860.html