If you want to instill in children a love for green smoothies, I would recommend to start with are leafy vegetables like spinach. It has a neutral taste, and combined with banana will sound great!
In spinach have protein, carbohydrates and even fats; organic, saturated and unsaturated fatty acids, fiber, starch, sugar, vitamins A, E, C, H, K, PP, many b vitamins, beta-carotene; calcium, magnesium, sodium, potassium, phosphorus, iron, zinc, copper, manganese and selenium.
In the leaves of spinach are very high in protein: more only bean – young bean and green pea. Such important vitamins as A and C in spinach are resistant to temperature effects – they are retained during the heat treatment.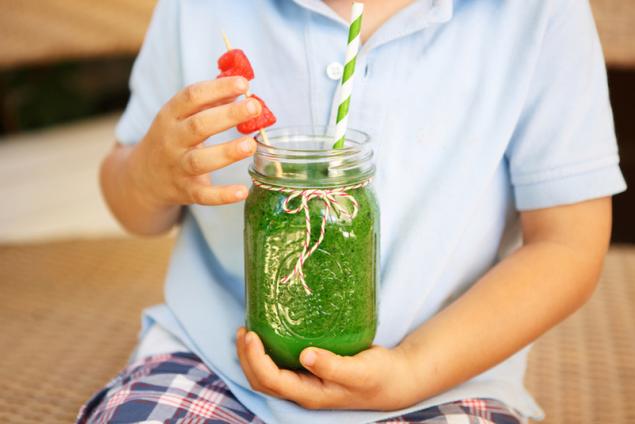 In the composition of other vegetables, too many nutrients, however, such a rich composition of vitamins and minerals, like spinach, is quite rare, so the benefits of this green leafy vegetable should not be underestimated.
Spinach nourishes, supplies the body with nutrients, removes waste and toxins. Only in carrots contain more carotene than spinach, and thanks to their high iron content of spinach helps the hemoglobin to become more active and to better supply the cells with oxygen; it improves metabolism and promotes the production of body energy.
Of course, with such a surprising composition of spinach is very useful not only as a dietary product, but also as a means for the prevention and treatment of many diseases.
Eating spinach makes healthier teeth and gums, prevents anemia and the development of tumors, strengthens blood vessels, stimulates the pancreas and normalizes bowel activity. The effects of spinach on the tumor so effectively that doctors prescribe it as a supplementary diet during radiation sickness.
Spinach is very useful for pregnant women and young children, as it has almost all the necessary vitamins and many minerals. This vegetable is well absorbed, because it has substances that stimulate the activity of the salivary and pancreatic glands.
Cocktails for kidsFunny gorilla:
eight leaves of spinach, a banana, peeled orange, a teaspoon of honey, vanilla, and two cups of water.
Bananga
: eight leaves of lettuce, banana, mango, three pitted dates, two cups of water.
Simple recipes for your daily menu Milk from nuts:
200 g soaked in water the seeds or any nuts, 400 g of water, 3 dates or a tablespoon of honey, salt optional. All the ingredients mix and strain.
Raw porridge:
soaked 200 g oat flakes, 50 g of dates or seedless raisins, a tablespoon of any not refined vegetable oil, salt. You can add berries or fresh fruit.
Components green smoothies you can experiment with. Green smoothie – a very valuable, nutritious and delicious drink to your daily menu, which will bring you much benefit and joy.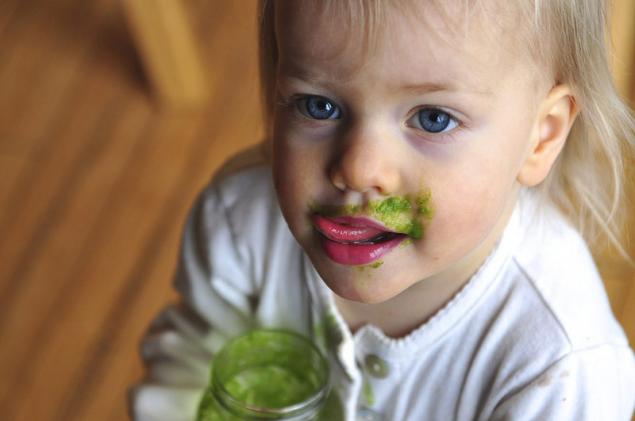 You may be interested in: Tea from the celery will help you lose weight. Write down the recipe! Methods of cleansing the liver with raisins
For exhaustion, nervous diseases, anaemia, hypertension and diabetes, gastritis and enterocolitis include spinach in meals as a diet product with a slight diuretic, laxative, anti-inflammatory and tonic effect.published    
P. S. And remember, only by changing their consumption — together we change the world! ©
Source: www.facebook.com/Zelen.dlya.Zhizni/photos/pb.236613996386654.-2207520000.1464167329./978643862183660/?type=3&theater