The creation of a business — a step serious and sometimes difficult from a psychological point of view. We need not only start-up capital, investor, knowledge or an MBA. Sometimes you need inspiration and incentive. These stories are the excellent motivational tool for those from the company's inception dreams are one small step.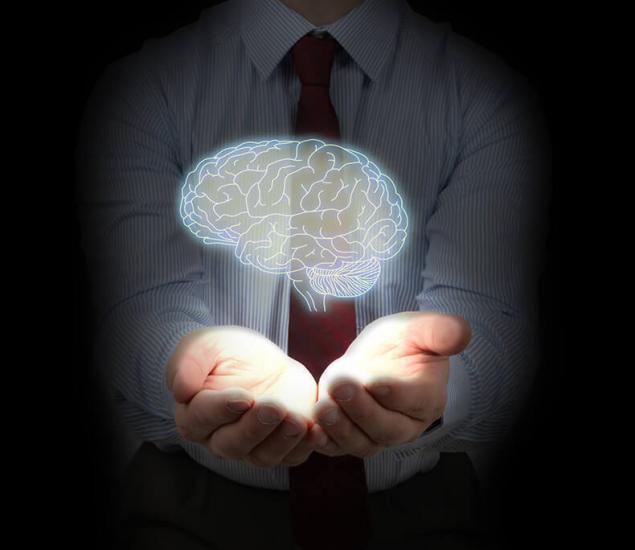 1. "Startup without a budget", Mike Michalowicz.
The original title of the book sounds like The Toilet Paper Entrepreneur — of course, not just. Their stories, ideas and business model well-known serial entrepreneur and winner of many prestigious awards Mike Michalowicz presents for example... comparisons with a roll of toilet paper. He says that success does not necessarily need "the whole roll" — will be enough three leaves. Believe in yourself and in your idea, work hard and be focused on the goal — here it is, the most important tools any entrepreneur. You can win without a huge money — this is the best-selling Michalowice.
2. "Pumpkin. How to become a leader in its niche without a budget," Mike Michalowicz.
The book is about an unusual business strategy (which the author really inspired the farmers who grow the biggest pumpkins, to All the Saints) looks like the sequel to "Startup without a budget", as a logical deepening of the topic. In this book Mike Michalowicz talks about how a small company (giants like Google, he deliberately does not consider) to win a niche in business how to become a leader in it and do not spend millions on a huge staff and advertising. Micalovic found examples for a variety of industries — from tourism to law.
3. "Dream, create, fail!", Sarah Lacey.
The book tells about the business in some unexpected angle. We are not talking about the inhabitants of the United States, which, as it may seem, the ability to conduct business almost in the blood, and the environment is very favorable to open a business. Sarah Lacy talks about Israel and India, China and Indonesia, Brazil and Rwanda. Many of the inhabitants of these countries are faced with difficulties which are unknown to the inhabitants of developed countries. Many of them had higher education (what can I say about the MVA). But they had faith, passion, desire to make the world a better place and the idea that helped. And they managed to create a truly successful companies that changed not only their lives but also the lives of others.
4. "Startup for $100. Create a new future, doing what you love", Chris Guilbaud.
First of all, it should be said that this book is about how to gain freedom. The freedom to do what you want (and where you want it), financial freedom, freedom to build the schedule each day. The book is not about how to create a Corporation with offices worldwide and thousands of employees, and how to be independent and to make independent career. In the end, the creation of his company people are pushing not only great ambitions, but the most common is a desire to do what he likes. And to start, $100 is enough. The entrepreneurs described by Guilbaud it happened.
5. "Millionaire without a diploma", Michael Ellsberg.
Between success (whether in career or in business) and a diploma of the prestigious University it is hard to put the equal sign. What to say, even an MBA from an elite business school does not guarantee it. Ellsberg talks about the skills and knowledge that will help to achieve success in any circumstances, even in the most unstable situation. And all this doesn't have to study for five years (moreover — there is no need to spend a lot of money to study). What is included in the "compulsory programme" knowledge millionaire? More about that in the book of Michael Ellsberg.
6. "Education vs talent", Ken Robinson.
The theme of this book echoes the work of Ellsberg and the Pentagon papers. Robinson talks about why not everyone manages to find something that he will truly love, that very few incapable people — just someone failed to open their abilities, and the reason is the imperfection of the educational system. In the book a lot of inspiring stories — for example, Robinson talks about how people with disabilities have achieved overwhelming success. He writes about creativity in business — for example, about Pixar, where any employee can voluntarily take a course of fine arts. The company is sure: it's useful, and lawyers, and accountants, and security guards.
7. "Delivering happiness", Tony Hsieh.
The founder of online Shoe store Zappos Tony Hsieh in the book talks about how his company was born, as the reach of the stunning metrics (e.g., turnover of $1 billion — and the way zero was passed in just 10 years) and how it "works" its unique corporate culture. This book is about how to build a special company that will make happy customers and employees about how to create a brand that will love that will be trusted. Shay tells not only about the "Sunny side" — in his book there is a story about the mistakes Zappos, which other business may be avoided.
8. "Leave your mark", Blake Mickoski.
This book is the founder of a company specializing in the sale of shoes via the Internet. As Tony Hsieh, in which he tells the "biography" of their business. Company Blake TOMS Mickoski profitable and successful (otherwise what's the point to write about it). While Makoski uses a rather unusual strategy: for every pair you buy, the company gives shoes to kids. Free. TOMS is a great example of socially responsible business "with meaning", a perfect illustration of the principle of How (not so important, what is much more important than how to do), and the book — a wonderful story of a man who was not afraid to change the world.
9. "Blue ocean strategy", Chan Kim, Rene Mauborgne.
"Competition" — probably one of the first words that appears in the row of the associative concept of "business". A little healthy competition is nothing bad — on the contrary, it stimulates and supports the company "in good shape". But what if the rivalry became too intense and more like a real war? What to do — quit the game or continue to struggle, inevitably losing mental strength? The authors of the book "blue ocean Strategy" sure don't need neither one nor the other. You need to take a different approach: to abstract and to find a new idea for a business that will allow you to live without the pressure of stress. It is important to say that the "blue ocean Strategy" is more than just a book about business. It is a philosophy, a style of life, is a special way — and the story of how to go this way.  
 9 rules of financial literacy9 signs that you are able to achieve more than everyone else10. "Rework" Jason Fried, David Heinemeier Hansson.
In the book — tips from experts on how to create a business. After retiring from the main job or in parallel with it. You already have a business? The authors tell and how to improve the existing project. In the book there are answers to those questions, which are often start-UPS: about plans, about the growth of the business, its optimal size... the Business is very different — and in the book there is this compelling evidence.published    
P. S. And remember, just changing your mind — together we change the world! ©
Source: vk.com/business_inside?w=wall-43037456_65407