Dmitry Sergeevich Likhachev
(1906-1999), a Soviet and Russian philologist, cultural anthropologist, art historian, academician (Academy of Sciences of the USSR until 1991). The Chairman of the Board of the Russian (Soviet until 1991) culture Foundation (1986-1993). Author of fundamental works on the history of Russian literature (mostly ancient) and culture. An excerpt from the book Likhachev D. S. letters about the kind. — SPb.: Science, Logos, 2006.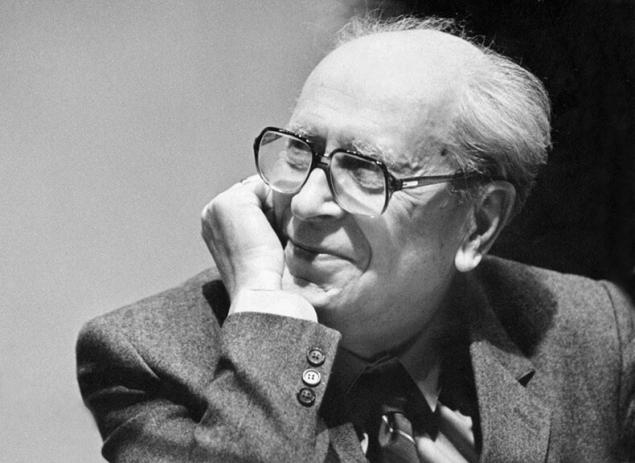 What is the meaning of life
Can you define the purpose of its existence, but the goal should be – otherwise it will be not life, but stagnation. We must have principles in life. Well they even explain in the diary, but that diary was "real", it's no one show to write for yourself only.
One rule in life should be everyone, in his life purpose, his principles, his behavior is:
you have to live life with dignity, to not be ashamed to remember
. Dignity requires kindness, generosity, the ability to not be selfish and narrow, to be truthful, a good friend, finding joy in helping others.
For the sake of the dignity of life must be able to abandon the small pleasures and considerable too...
to be able to apologize, to admit in front of others mistake is better than to wriggle and lie. Cheating, a person first of all deceives himself, for he thinks that he successfully lied and people understand and out of delicacy said nothing. A lie is always visible. People have a special feeling tells – lying to them or telling the truth. But there is no evidence, and often do not want to communicate...
Nature has created man millions of years, not yet created, and this creative, constructive activity of nature must, I think, to respect the need to live life with dignity and to live so that nature is working on our creation, were not hurt. Nature is creative, he created us so we need in our lives to support this creative trend, creativity and in any case not to support all of the destructive, that there is in life.
How to understand how to make to your life, this should answer everyone individually, with respect to their abilities, their interests, etc. But to live you need to build, maintain creativity in life. Life is varied, and hence the creation is diverse, and our aspirations for creativity in life must be as varied as our abilities and inclinations. What do you think?
In life there is some level of happiness from which we are counting as the starting point altitude from sea level. A point of reference. So,
the task of every person and in large and small to increase this level of happiness, improve in life.
And their happiness will not remain outside of these concerns. But mainly others, those closest to you whose happiness level can increase simple, easy, no worries. And besides, it means to increase the level of happiness of their country and all mankind in the end.
Ways different, but something for everyone is available. If not available the decision of the state questions that always increases the level of happiness, if they wisely resolved, to increase the level of happiness possible within their working environment, within their schools, in the circle of his friends and comrades. Everyone has the opportunity.  
About strokes of fate: wait despairVadim Zeland: Not "my tongue — my enemy", and the thoughts are my enemies
Life is first of all creativity
, but this does not mean that every man is to live, to be born an artist, a ballerina or a scientist. Creativity, too, can create. You can do just a good atmosphere around, as it is now expressed, the aura of goodness around him. For example, in society a person can bring an atmosphere of suspicion, some in painful silence, and can make from joy, light. That is the creativity.
Creativity – it constantly. So
life is an eternal creation
. Man is born and leaves a memory. What will it leave a memory? It is necessary to think not only of a certain age, but I think from the very beginning, since people can leave at any time and at any moment. And that's very important, what kind of memory it leaves about yourself.published  
Source: cameralabs.org/10645-dmitrij-likhachjov-v-chjom-smysl-zhizni