The concern General Motors has published a new teaser of the hydrogen produced on the basis of Chevrolet Colorado, which is being developed jointly with TARDEC — engineering center of the U.S. army, responsible for creating ground vehicles. To the new image machine for the first time visible in full size.
The technical details yet kept secret. It is only known that the military intends to explore the possibility of using cars on fuel elements in combat, and the GM this project wants to bring the appearance of hydrogen vehicles in its model lineup up to 2020.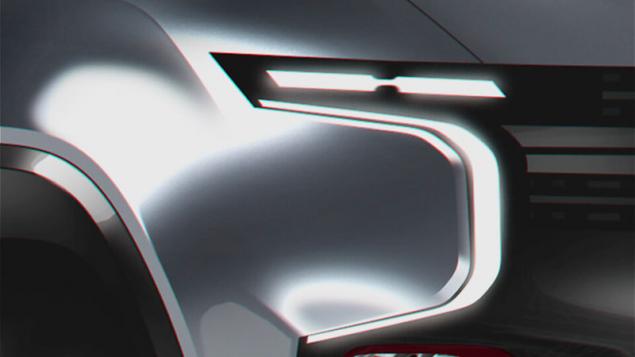 The first teaser appeared in November of 2015 for the First time that GM is developing for the U.S. army military pickup with fuel cells, it became known in the fall of 2015. At the same time was published the first teaser of the car, which was visible only part of the headlight.
Chevrolet Colorado current generation produced from 2012. In August 2016, the model has undergone restyling. Public premiere of a prototype will be held in October at the annual meeting of the Association of the U.S. army — a private, nonprofit organization providing support to the U.S. military. Testing for hydrogen pickup will continue in 2017. published  
Source: motor.ru/news/2016/08/30/tardec/