"The way we talk to our children becomes their inner voice," said Peggy O'mara, author, international celebrity as publisher and editor of the magazine "Mothering" ("Motherhood"), the mother of four children. And that's a fact.
Words and phrases that we say out loud, as well as accompanying their tone, mannerisms and actions have a direct impact on our children. All we say to their children, it remains deep within the consciousness; in the place where we keep our sense of dignity, a sense of being, self-love, our fears and doubts.
You will seldom meet the parent who doesn't think their children are unique. Well, when we think their child is special to us personally, not the most special in the world, and no more special than any other child, but either way, celebrate the uniqueness in our child. And instead of using air, unearthly words to exalt him ("you can do anything!"), simply need to tell the child a warm, loving, true words, who do not cheat, strengthen and soothe. With these words, our children will be able to use as tools, be they 5 or 55 years old.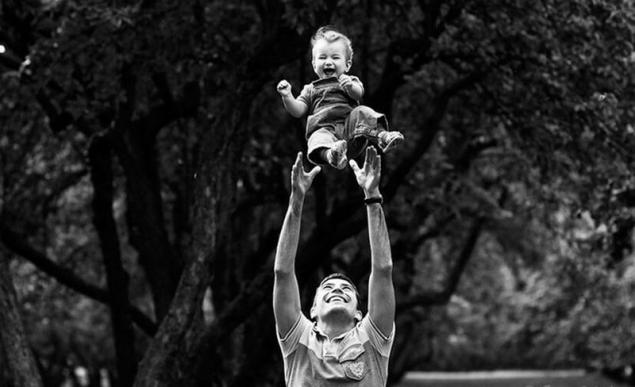 Have you ever had the feeling that it is difficult to Express in words the feeling of love that you feel towards the child? In this article, we picked up difficult words, but whole phrases that you want to tell the child every day, because your child deserves it.
40 key phrases, that you need to tell the child that he grew up happy and strong:
1. It's okay to be angry. I'll help you to calm down.
2. It's okay to be sad. I'll sit with you next.
3. It's normal to feel disappointed. I, too, felt.
4. This is normal.
5. I like what you are.
6. You are important to me.
7. I'm listening to.
8. I'm here.
9. You don't have to make me happy.
10. You're more than your emotions, because they will pass.
11. I can handle my emotions, no matter how big they are.
12. I want to watch you play.
13. Of course, I will join you.
14. I'll lie down with you.
15. You make me smile.
16. I believe in you.
17. I trust you.
18. You can handle it.
19. You suck, and I do too, but our love is perfect.
20. Thank you.
21. I'm proud of you.
22. I'm glad you're here.
23. It's okay to make mistakes.
24. Take your time.
25. You're strong.
26. I'm proud to be your mom.
27. You are brave.
28. I forgive you.
29. I think of you.
30. I've missed you.
31. It's okay that you changed your mind.
32. It's okay to ask for help.
33. I hear you.
34. I see you.
35. I'm sorry.
36. You make my life better.
37. You are a gifted child.
38. You are worthy of.
39. You mean a lot to me.
40. I love you as you me.  
There is a Jewish mystical story about the old Rabbi, who taught his disciples to remember the teachings and Holy words on their hearts. "Why ON our hearts and not In them?" — asked a disciple. "We put words on our heart so that in the day when our heart breaks they will fall into it," replied the Rabbi.  
Anxiety and anger mothers ALWAYS take power from the baby!How to convince a kid to listen to without tears and whims: 7 soft tech
And so you need to tell the child the word love and these life-affirming phrases, and putting them at the heart of a child. And one day, when he will feel the uncertainty and a heavy heart, the parent word can penetrate and soothe the child, help to understand the situation, and to act as a shield.
Remember, you need to tell the child not just specific phrases, but to be sincere and open at the same time! published  
Source: jamadvice.com.ua/chto-nuzhno-govorit-rebenku-chtoby-on-vyros-schastlivoj-lichnostyu/