It is hard after the summer to abandon greenery. But this is not necessary if you prepare the vegetables suitable for winter forcing.
To prepare you vygonochnyh material from many cultures:
perennial onions (a Welsh onion, snitta),
rhubarb,
sorrel,
asparagus
root vegetables (parsley, celery, endive salad).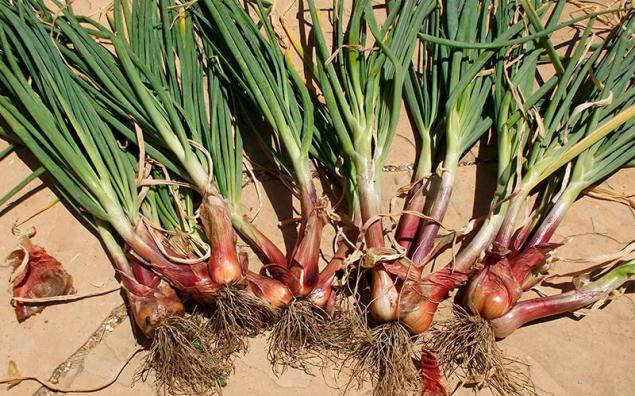 The onion "family"
Pointless for distillation to take away the frozen, rotten and sprouted onions. That will be of little. As conventional onions that early school in the winter, planted on the windowsill in glasses of water. The output of the greenery from the usual varieties of onions only 40%. But
at mnogoznachnogo (the so-called "family")
– 100%, and in spring – 120%!
Select need for forcing the bulbs are the same size. Mixed sprout raggedly. To Wake them before forcing a day or two is heated at a temperature of 30-35° C (the battery) and then after cutting at the shoulders, planted.
Onions have features –
immediately put a box vygonochnyh bulbs on a Sunny windowsill is not worth it
. It needs to be removed to a dark place with a temperature of 10-12° C, to first developed root system. And only then put in a Sunny place.  
OUR REFERENCE.
If the onion pour warm water 30° C and above, herbs can be removed after a couple of weeks, but it will be watery and pale. When watering with cold water feather cut in a month, but it will be tough, dark green.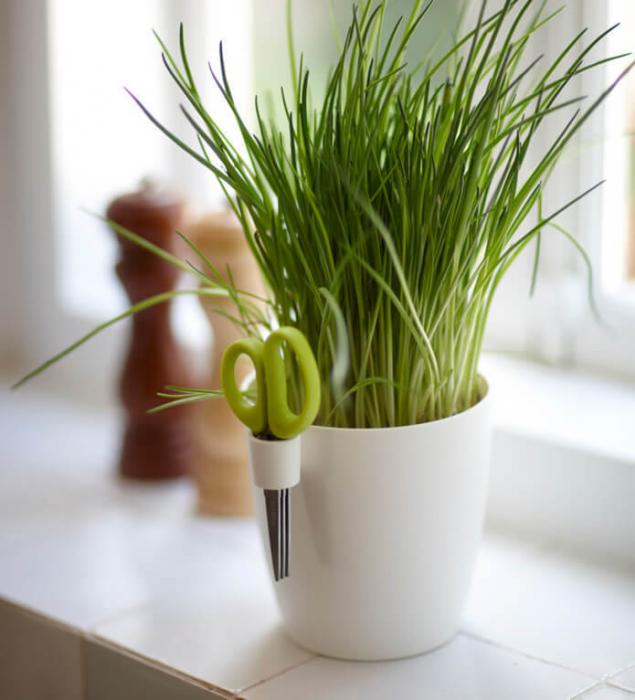 Perennial onions
Perennial onions such as chives, onions cannot be separated. They are planted after digging in the crates delancie to 30 bulblets. By the way, just to put a box on the window sill after digging is not worth it. Rather, it is possible – if you do not want in the near future to collect herbs. Long plants start to grow, and if they grow, the greenery turns a sickly rare.
To harvest was more significant
, after digging hold it some time plants with a clod of earth in the boxes in the garden before the first freezing. Then place the roots in the basement or on the loggia, and in October and November, store them in a warm room for forcing. The dormant period of bulbs – 1.5-2 months. After this the plants are actively going to grow and will give lush greenery. Unless, of course, before that, cut off old foliage.
Chives can grow every two weeks after cutting. But the Welsh and slizun – no. Remove them when they grow up to 20-25 cm, right along with the heads.  
Also interesting: the Greens on the windowsill all year round Garden at home: fresh greens on the table all year round
Rhubarb
The easiest way to drive in winter rhubarb. He even light is not needed, or rather contraindicated.
Rhizomes of rhubarb for forcing to dig in autumn
and leave directly in the garden, covered with fallen leaves or tops. In early December, a period of rest ends, and can be stored in a basement or cellar, placing in moist soil (in the box).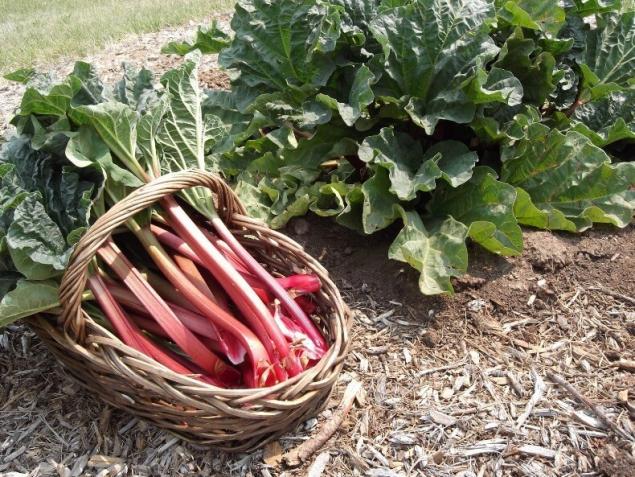 That's just the humidity is sometimes in the cellar is insufficient, in this case above the drawer, make a frame and cover with black lutrasilom. The optimum temperature for forcing rhubarb 6-8° C. Humidity 90%. If it's drier, the stalks will not such qualitative.published  
Source: vk.com/wall-65997559?offset=120&owners_only=1&q=%23%D0%A0%D0%B0%D1%81%D1%82%D0%B8%D0%BC_%D0%BE%D0%B3%D0%BE%D1%80%D0%BE%D0%B4&w=wall-65997559_75730