In today's world people have too many cases and possibilities. In addition to virtual attacks, the continuing flow of business and personal requests,
we are faced daily with choices:
what of our Hobbies to spend time
what projects to do
where to go to learn.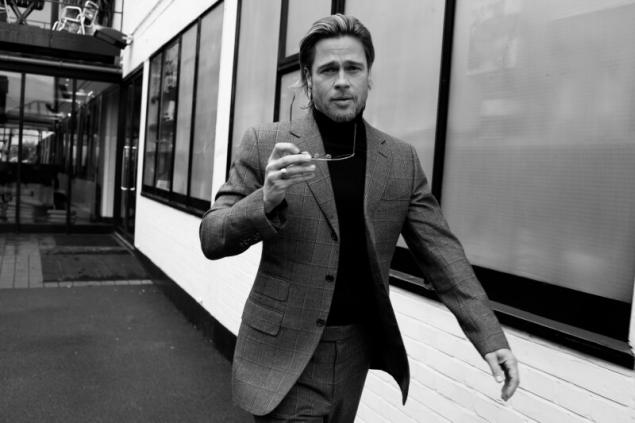 But today you can change the rhythm of life?
The author of the book "Essentialism" by Greg McKeown I'm sure that Yes, you need to become essentialist.  
Stop and quietly think. Ask yourself a few questions.
1. Are you satisfied with your job?
Do you like the tasks you solve every day? Do you do what is important to you, and not just important, but more important than anything else?
If you have any doubts, make a list of alternatives. Let them be as much as necessary, but you must choose only one, maximum two. It is not an easy decision, but
it is impossible to succeed, sprayed on a dozen "priority" cases
. Not looking for good opportunities and great.  
2. How often do you respond to requests from colleagues and friends Yes?
How many times while you mentally curse all who take your time? Time that was meant for your family or hobby.
Learn to refuse others, even if it makes you uncomfortable. You don't want to spend his life on other people's business?
Freedom is worth it to take a few minutes of discomfort.
3. Do you have a place to meditate in solitude
without being distracted by Twitter and Facebook?
It must be a person who seeks to live consciously. It is sometimes necessary to be alone with his thoughts, to "reboot" to finally finish a project or make an important decision.  
4. If you are not too serious?
When was the last time you played?
Recent scientific studies have shown that the human brain develops during the game, it becomes more capable of creativity and easier adapt to new conditions. If you want to learn to see the many alternatives to be able to analyze and make choices (this is all characteristic of the essentialists), then start the game. By the way,
the game is also a magical remedy for stress
.  
5. How much do you sleep?
I believe that I would get more done if I reduce the sleep time?
But restful sleep your body needs. If you systematically spend nights at work, then sooner or later you will lose the ability to concentrate, become less attentive, will forget what it means to think clearly. What kind of success can then be discussed? Listen to the advice of essentialists:
bet on your health, can't go wrong.
6. Did you happen to drop the case immediately
once you've realized the futility of it?
Most people do not succeed. As a rule, it is difficult to admit a mistake and abandon the project, in which we have invested a lot of effort and money. The essentialists do much wiser and bolder: they can stop in time to do something more useful.
The essentialism teaches us to live not as we want from others, and as we want ourselves.  
Also interesting: there is No tomorrow, if you haven't done anything today About the imagination of dreamers and dreams. For lovers to dream
A small reminder for the novice essentialist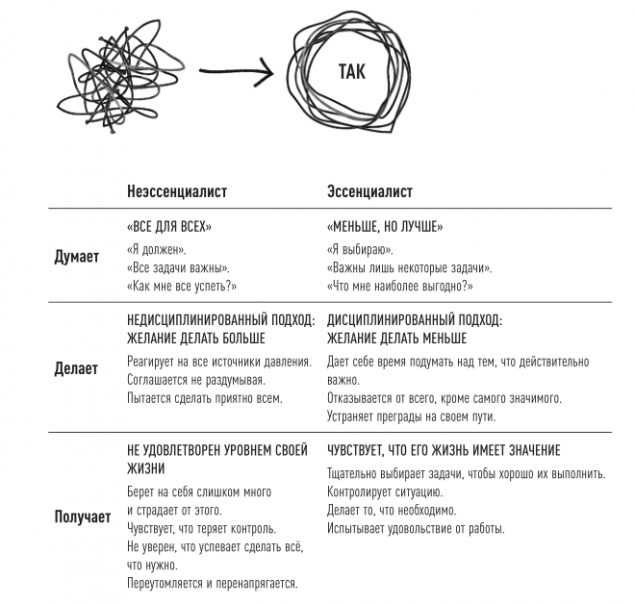 Try from tomorrow to slow down and do less, but better — you'll like it.
Checked Steve jobs, Leo Tolstoy, Michael Jordan, Warren Buffett and many others.published  
P. S. And remember, just changing your mind — together we change the world! ©
Source: www.facebook.com/857290711082822/photos/pb.857290711082822.-2207520000.1470669728./897034823775077/?type=3&theater