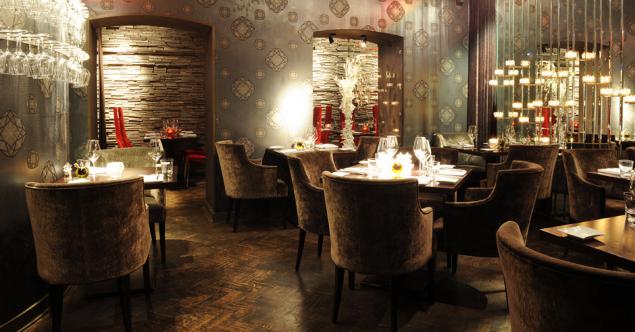 You are invited to an expensive restaurant? You don't know how to keep yourself out there? The main thing is to relax and have fun. But do not forget about the basic rules of etiquette.
The website
publishes simple rules of conduct in such establishments that are worth remembering for everyone.
Take into account the specifics of the restaurant, and not your own tastes If you are invited to a fish restaurant, it is not necessary to order meat dishes. Or if you are in the famous restaurant which serves delicious steaks, it is not necessary to confine the salad. Otherwise you will not understand the specifics of this restaurant.
Dress right Going to a restaurant, remember about the dress code. It's foolish to go in casual or sportswear. To wear better and also at once not worth it, otherwise you will be called a magpie. You can't go wrong if you give preference to knee length dress combined with classic pumps.
Don't be afraid to ask questions to the Menu of gourmet restaurants often contain strange names, which can represent both classical and more variations of dishes. Therefore, if you do not understand something, feel free to check the information from the chef or waiter. This is necessary if you are allergic to a specific set of products, and you don't know what is in a particular dish.
How to taste wine? This is one of the most complex, at first glance, moments. But first, relax. Take a breath and then a SIP. In parallel you can chat. Don't sample the wine as if the world around has stopped. If you like wine, you can just nod.
How to hold a glass?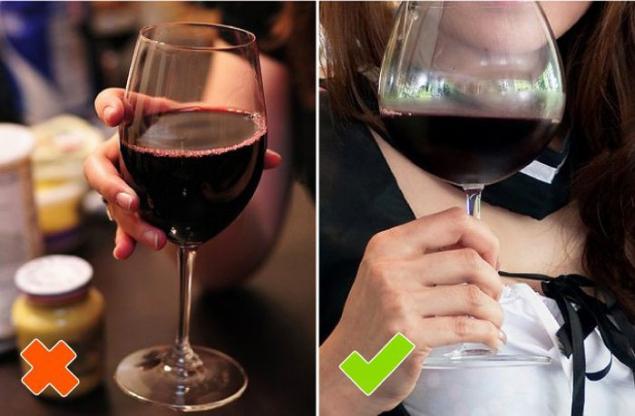 Marketium.Geto one, but very important rule that gives you one second.
Always hold the wine glass by the stem.
The glass can hold three, four, or five fingers.
Never take a glass of only the thumb and index finger.
Do not take in hand the bowl of the glass.
Not topirimate pinky or another finger.
Do not hold the glass to the stand.
Leave a tip and ask price are not ashamed to ask about it. The waiter can offer you a signature dish or a special restaurant offer. Always agree the price, if you are really concerned about this issue. But it's a shame not to leave a tip, if you are well served and you all liked it.
via marketium.ru/ne-opozoritsya-v-restorane/