The series "Liquidation" was loved by the audience for its sparkling dialogue and turns of phrase. It literally taken away on citations, and some phrases instantly become winged or turned into jokes.
The website
publishes for its readers a selection of the best jokes that will surely cheer up and tune in a positive way.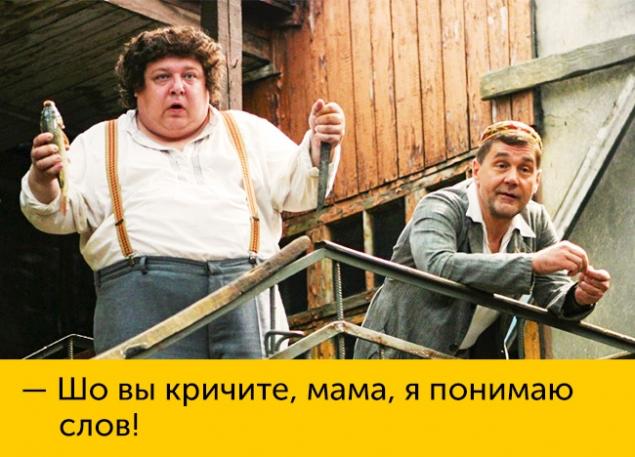 The source of the photos: Adme.ru***
— Come on!
— I give! Found a slut!
— Shaw?
— That sho!
***
— Mother, you gave birth to an idiot!
***
***
— Half a year suffered, as much as the tooth was crumbling, and there came the fascist — it was something to do.
***
— Once again miss — eat!
— So for you, though the criminal code with all the interpretations. Only for sho VI?
***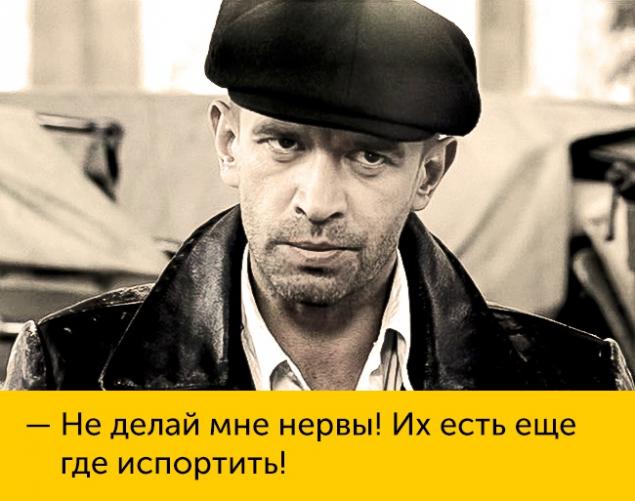 ***
— So, we sho again Hello?
— Yes here, Mihal of Mihalycha women don't like.
***
— And if he recognized you, Yes a hole would you have done?! Not for the order, and so, for drafts!
***
— The doctor prescribed me the serenity for the heart, and I'll be quiet. So either you will tell me now what happened or I gepo you in the face with all my love.
***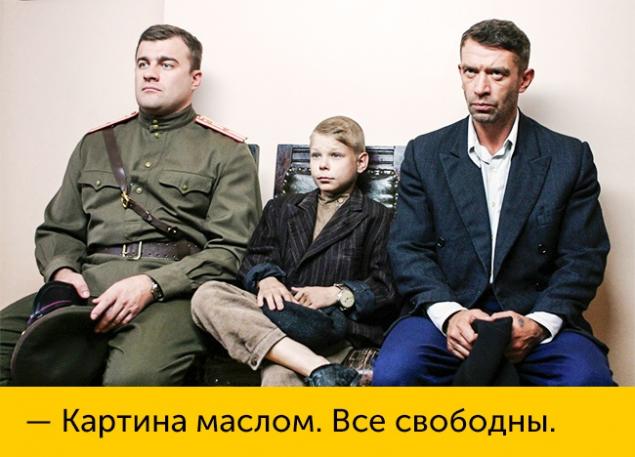 ***
— You're backing the mother in the coffin, the son, and even deeper.
***
— Dawa?
— Hello, aunt Ada.
— Sho Guta Israelevna?
— Died before the war.
— Before the war, and I was going to go to it.
— That she is not in a hurry to go.
***
— Bob, tell me how a Communist Communist, today we are going to go or put up a sign, "funeral no hurry"?
***
***
— Citizens of the cops! I have something to say!
***
— Don't touch the knife, aluminic! Mom said, "no touch!"
— What are you yelling, mom! I understand the words!
— No, have you seen this idiot? Go on, son, come with me.
***
— Promised not to bring up vyshak! You swore to my mother on the witness!
— And I'm an orphan, Senya, and my mom will meet you there with a good stick, not to mention for those whom you banged. So pray for 25 as a Raven for Dutch cheese!
***
You just don't look at myself in the mirror — blind.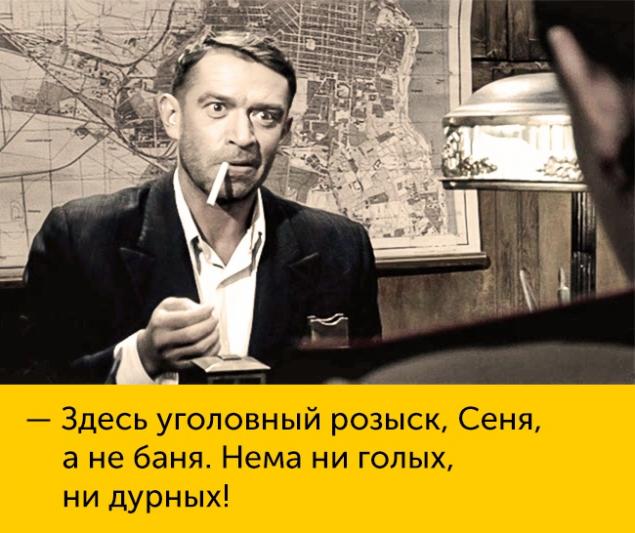 via www.adme.ru/tvorchestvo-kino/20-umoritelnyh-citat-iz-seriala-likvidaciya-1108810/