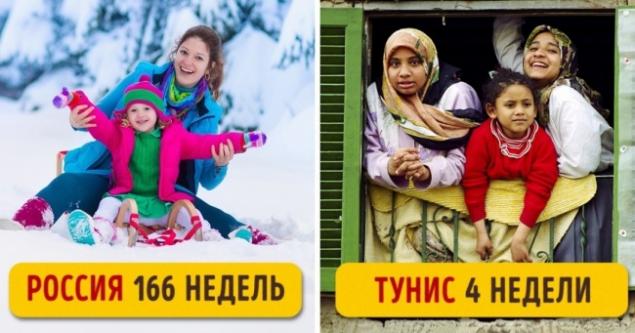 The birth of a child - it is perhaps the most exciting time for a woman when she is in need of support, and the baby - in the mother's care and attention. Therefore, provided the right of every young mother in all countries of the world (and in some cases, and fathers) to paid leave.
< Website has decided to find out how much maternity leave lasts throughout the world, and is divided the results with you.
A little explanation: the legislation is often divided maternity leave and leave to care for a child. The article indicates the maximum period that a woman can spend at home with the baby, as well as paid for this period the monthly payment as a percentage of the average monthly income.
Russia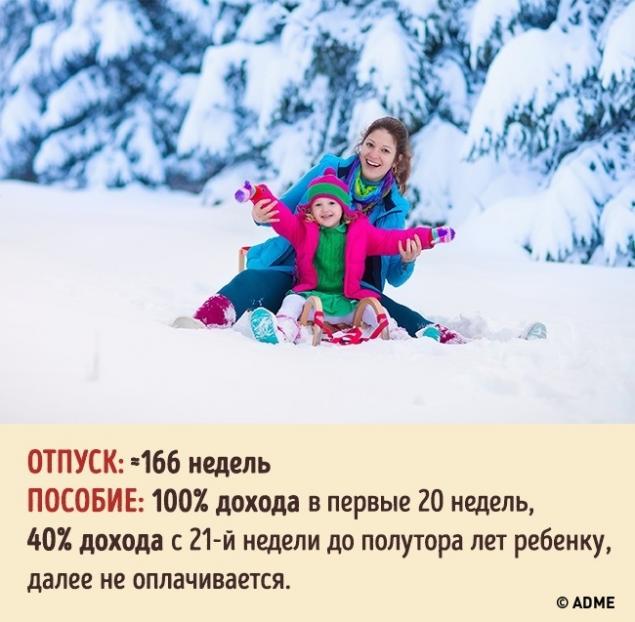 Estonia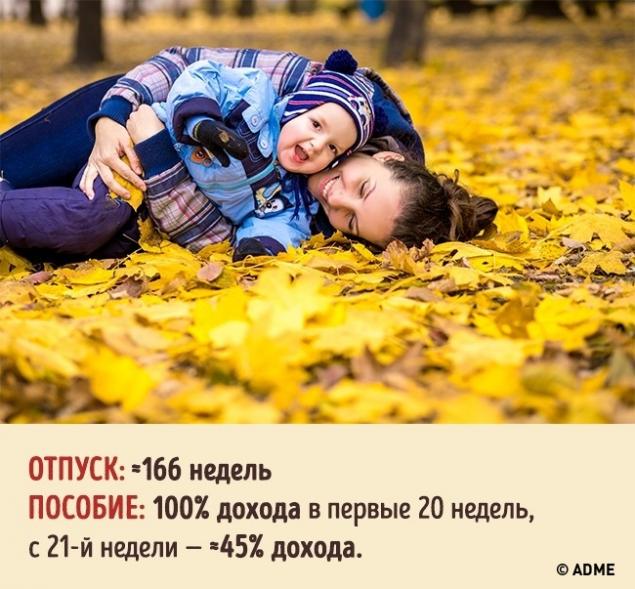 Uzbekistan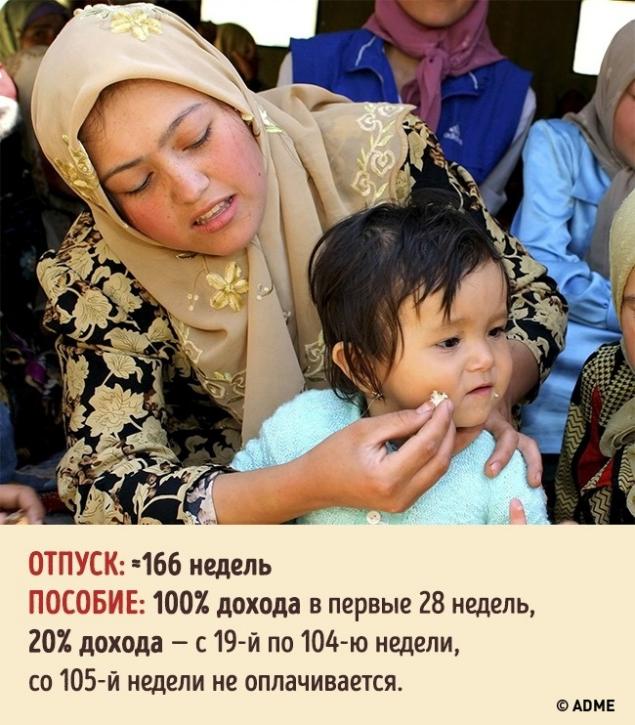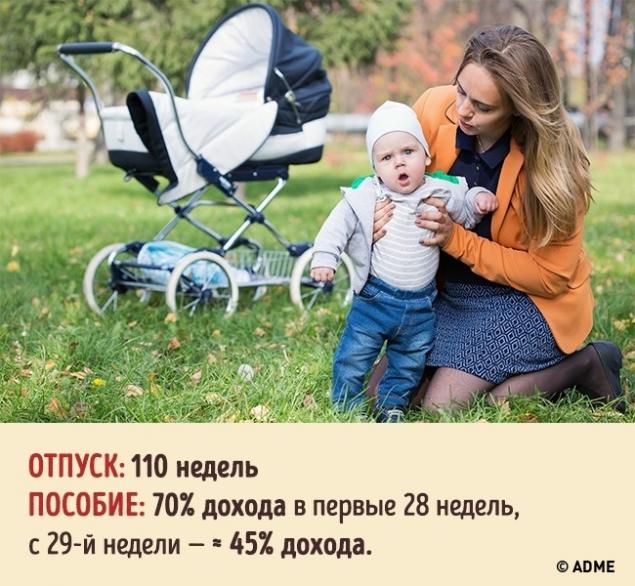 Czech Republic < br>
Norway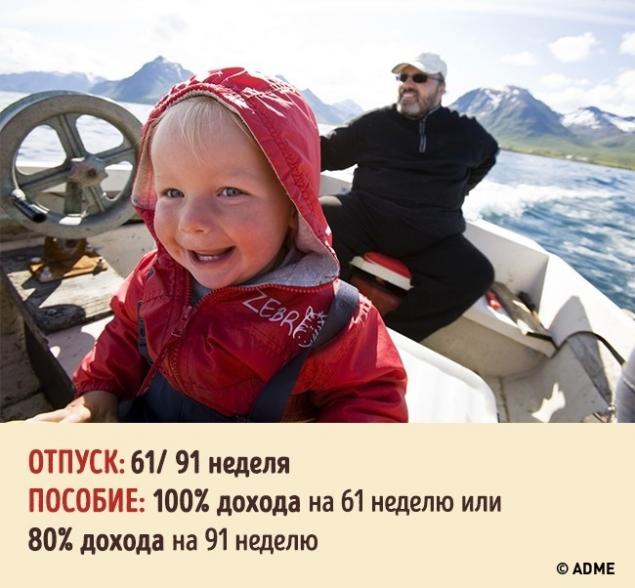 Germany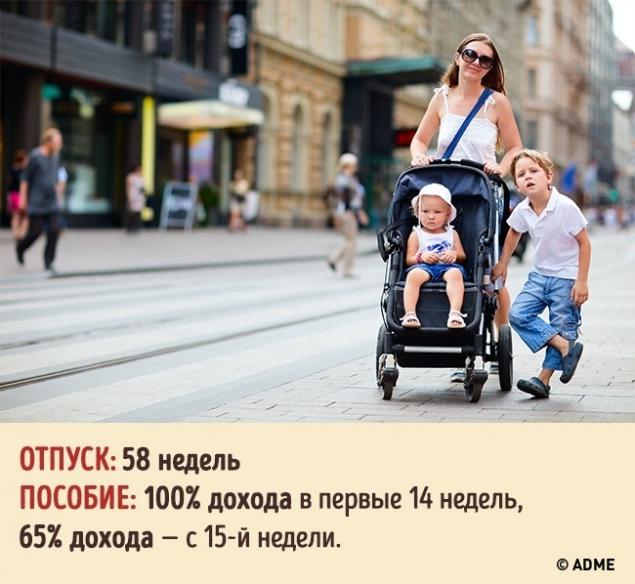 Cuba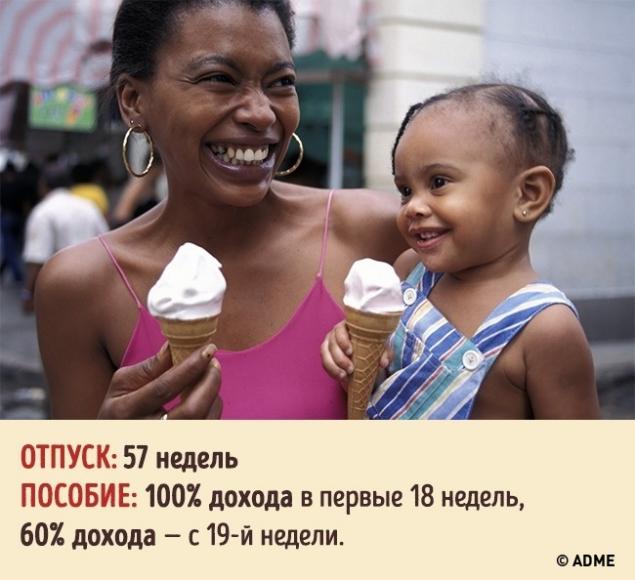 Canada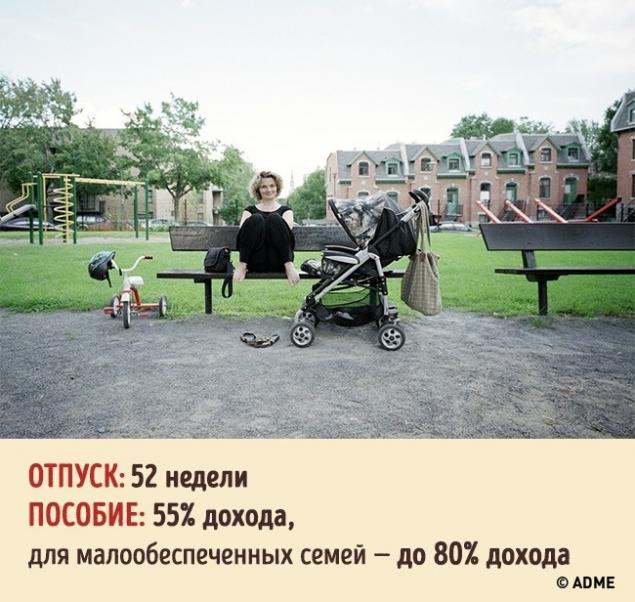 Denmark
< br>
Vietnam
Brazil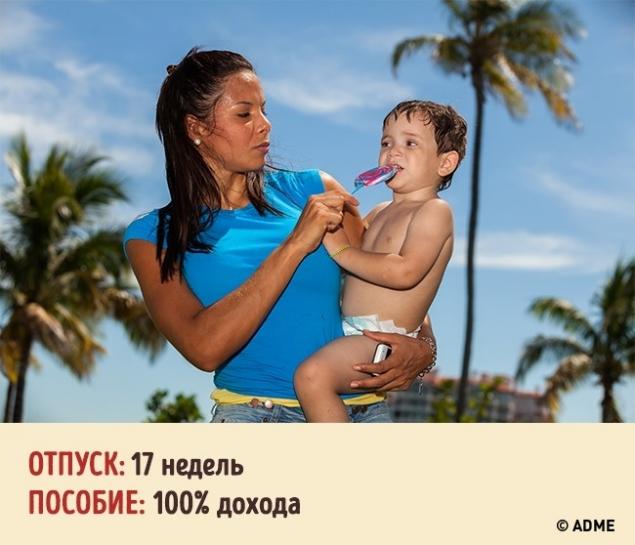 Netherlands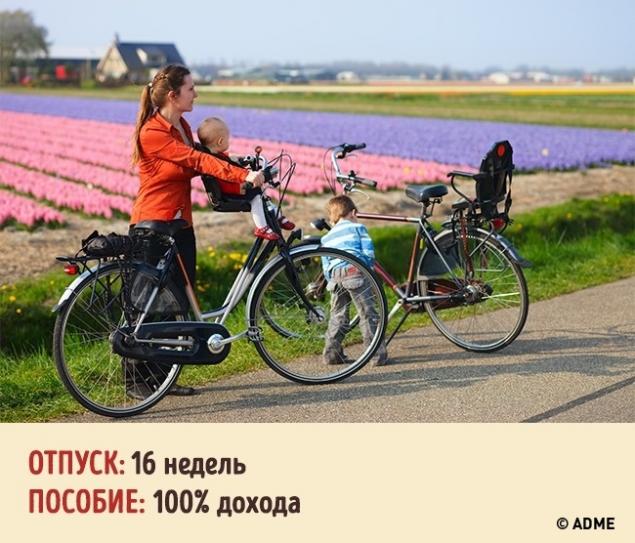 Israel
China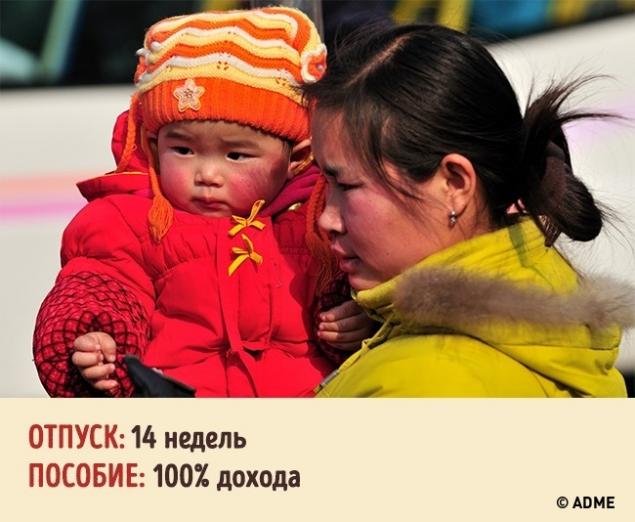 India
Tanzania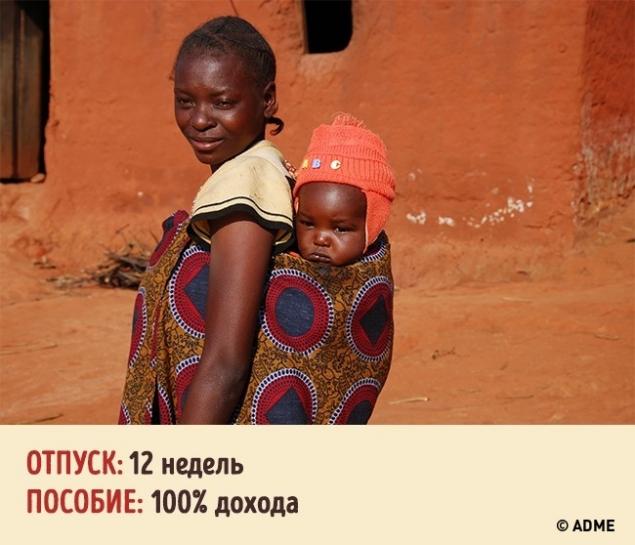 US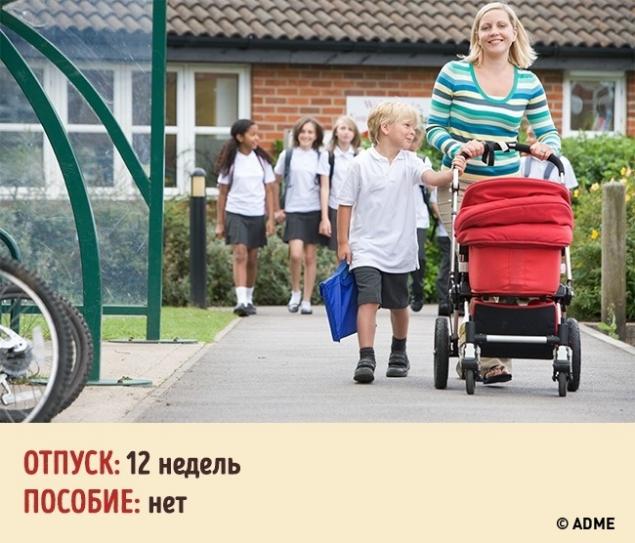 Iraq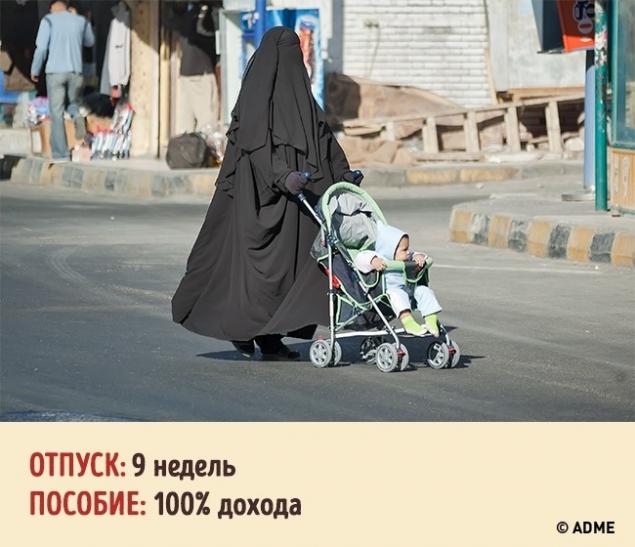 Tunisia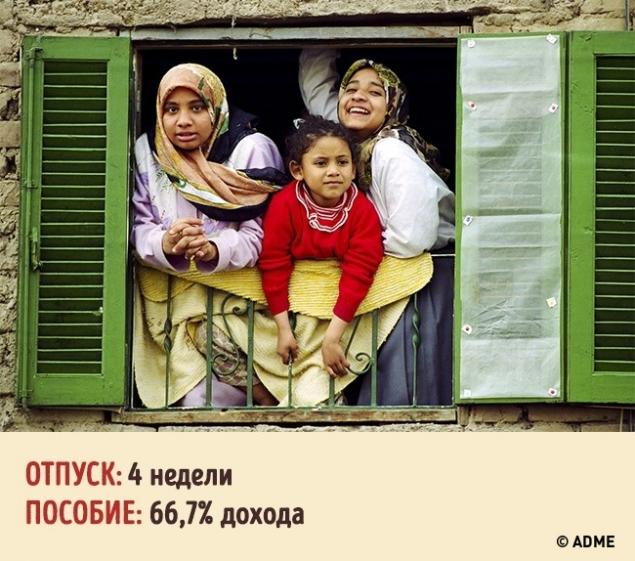 ilo.org Source, oecd.org, wikipedia.org
Photos on the preview FamVeldman / depositphotos.com,
East News
See also:
How many last vacation and holidays in different countries of the world
25 rules of men who have a daughter


via www.adme.ru/zhizn-semya/25-pravil-muzhchiny-u-kotorogo-est-doch-875610/