< Tim Skorenko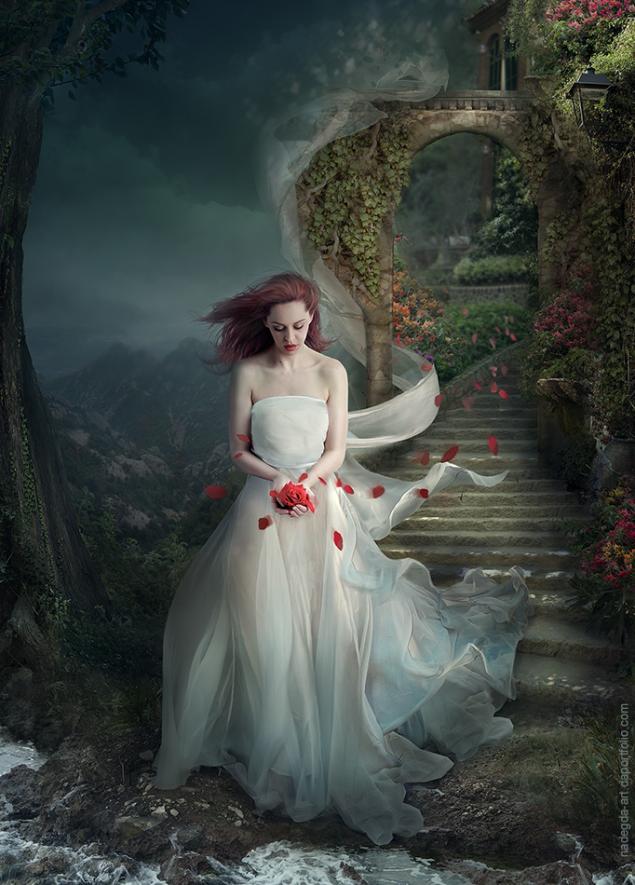 Sweet Jane, I write from an empty house: gloomy and sad, flowing with water ceiling. We do not know, of course, we do not know, however, know we have not had. You're dead to me for two hundred years, somewhere, or a little less - I find it difficult to consider the year, you're dead - I'm sure - serene summer holiday evening having got nowhere; you are asked to prepare yourself a bath, you ordered the maid to go home, the decision was blind, spontaneous, irreversible, like a shadow behind you. Narrow vial turns the almond soap, clock hands, escaping forward. Drink, my girl, transitory life is dull, lei this sweetness barely open mouth, dripping fingers, swallow by force, wheezing, beysya hysterical, squirting on the floor with water, fear steps above, obey creaks, whether dazzling, strong and young . Be young, stay in this albums Rejoice summer, and fall and spring. Sweet Jane, I am writing out of an empty house, where only your picture on the wall.
Sweet Jane, I have come to you with a trap with a bunch of devices and sensors in a backpack, in each of the rooms have laid eyes and ears, the camera timer on the hand, subtle strings, oil rapids, sensitive sensors, just like during the war. Wolf, as you know, probably fed by foot; ghosts feed scum like me. Sweet Jane, I know you are here, I can smell. Give me the go-ahead, let me find you. Might and power, of course, but I do not want, whether there will appear a little ahead. There was a house, and now - only the left wing, table and paper, torn my notebook, where the rooms are, the city, the names and nicknames, and on the last page - outline of notes. Yes, sometimes I write, the music school he studied earlier, but dropped almost at the end. School seemed to prison. Well, now on the outside. I will fully imprinted on his face. Years and bars, is not afraid to sleep, to measure time to verified addresses. The main thing in our profession - do not fall in love with the victim, a couple of centuries ago defunct
. Sweet Jane, I have disabled signals, threw the camera, recording erased en masse. What else you need to tell me, do not? Perhaps because of the sensors I make a fire? I relax, squeeze my fingers, lady, gently Vod on my hand the paper! - Jane, initially everything was not my victory, and here you are, who I am so ... The point's not that you I punched right through, in thy making his way home, as if the crafty thief - with me just do not want to talk live even when really want to talk. Dead - it does not matter, they also can not tell whether to hear - perhaps another question. I believe so, yes. And so do not be silent. Listen to me. I have been talking seriously. That is, write because so much easier, you might think, in the words of phrases add up. Sweet Jane, I'm sorry for the uneven handwriting, and so taught, and he's not my fault. Time is running. I will die - and this will be. I believe, I hope and I know that you are there. Well, i need to go. Again I go back to the people. We have to check another two dozen seats.
Dear Simon, I am writing to you, sitting in the bathroom, right hand on the wall I deduce words. You dreamed me: beautiful, but very strange, you're writing, that two centuries like I was dead. I leave you this image, cute, daguerreotypes - unfortunately, there is no better - and go away: for it to be able to meet you in a hundred years to come
Your text to link ....