< 1841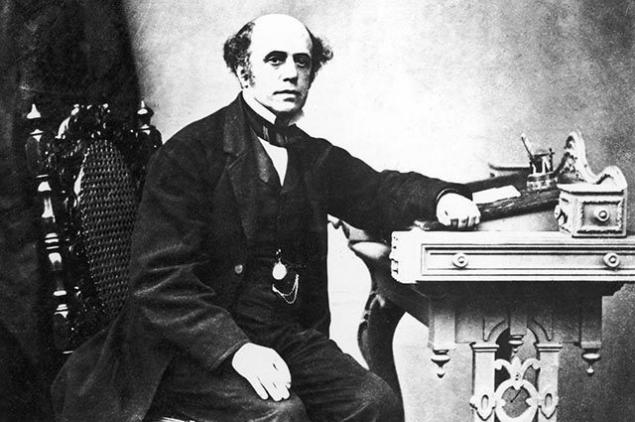 In fact, Thomas Cook elementary struggled with alcoholism. Because as in any of the early industrial society, booze then in England in black, he as a good Baptist preacher, could not tolerate this state of affairs. He managed to knock the company Midland Counties Railway special train for a soft travel from Leicester to Loughborough. The first trip was attended by 570 people - the vast majority of workers. That is to say, a contingent of high risk. The venture was a success, swept people remained in the wild delight of the experience, Cook decided to develop the initiative. Catching his benefit, railways in advertising began to provide a new business discount. As a result, the preacher-merchant the opportunity to provide services to poor. And in the absence of competition in the market as such, the customer base grew at a frantic pace. The principle of the company has become the motto of "maximizing the benefits for the maximum number of people at the lowest price».
Actually, that's because, as a side effect of combating drunkenness, and the tourist industry has arisen. Within ten years the company has provided services to travel to Europe, and managed to reach the opposite shores of the Atlantic in 1865, Americans began to haul in England, and the British - in the former colony.
By the way, one of the first overseas clients of the company has become one of Mark Twain, noble traveler.
After half a century at the company "Thomas Cook and Son" was 84 branches, 85 agencies and more than three million customers.
Everyone would be good undertaking such a side effect ...
By the way, Marshak is a product - a rare example of a successful Soviet advertising:
"There's firm abroad Cook.
If you overcome boredom
And you want to see the world -
Tahiti, Paris and the Pamirs, -
Cook for you in one minute
The ship will prepare the cabin,
Or order the plane to file,
Or a camel for you will send,
He will give you a room in the best hotel,
Warm bath and breakfast in bed.
Mountains and mineral resources, the north and south,
Palm trees and cedars show you cook. "