You do not know what would that kind pamper weekend their fidgets ?! < «Website» offers to cook a dish that they just have not tried -
baked potato towers Gentle crunched inside and outside, they bribe their unusual appearance and excellent taste! Fast cooking - another point in favor of this dish
.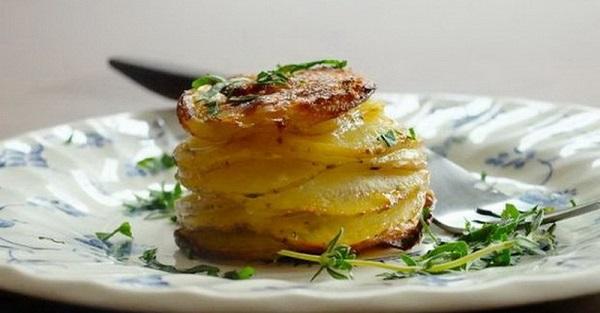 Pinnacle of kartofelyaIngredienty 1 kg potatoes 6-8 Art. l. softened butter salt and pepper to taste fresh or dried thyme clove of garlic baking dish cakes

Preparation Peel the potatoes and slices shall cut it.





Preheat oven to 175 ° C. In a small saucepan, melt the butter. Add to it a little thyme and garlic. Purified potato deep bowl mixed with half the oil mixture, salt and pepper.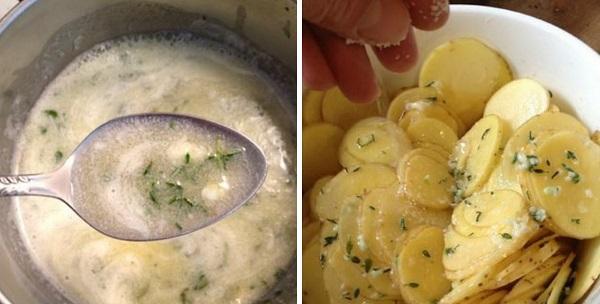 The remaining oil Brush the cake pan. Begin to lay out the potato slices so that the tip was slightly above the edges of the form.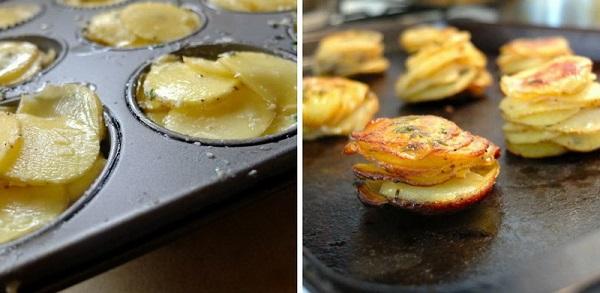 Cover with foil form and send it in the oven for 30 minutes.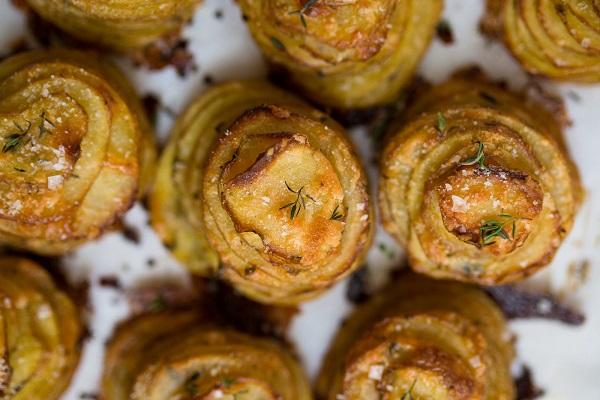 After 30 minutes, gently move spatula towers on a baking sheet and bake without the foil for another 15 minutes until browning at a temperature of 230 ° C.

In this recipe, is where carousing fancy: you can potato bake with ham slices, pour the sauce of cream and sprinkle with cheese, then you can add spices to your taste or mushrooms ...

Petite kind of potato towers make small gourmet throw all your important things to do, and as soon as possible take place at the dinner table!