< Family photos are of particular value: they captured the warmest and most precious memories. Now, many photos are stored in digital format on computers, and old photos in albums gathering dust. In vain, because the picture can be a wonderful
element decor, especially a decoration will only be you.

«Website» will teach you 2 ways of how to decorate the candles with the help of photos and create a cozy atmosphere in the house. You will need a minimum of time and money to create such a miracle!

Candle in a glass banke




You need
a glass jar or a transparent vase li > a photo, printed on parchment paper double sided tape candles

Manufacturing
Print out the photo on parchment. Take a glass jar, measure its height. Cut out pictures of the size of banks.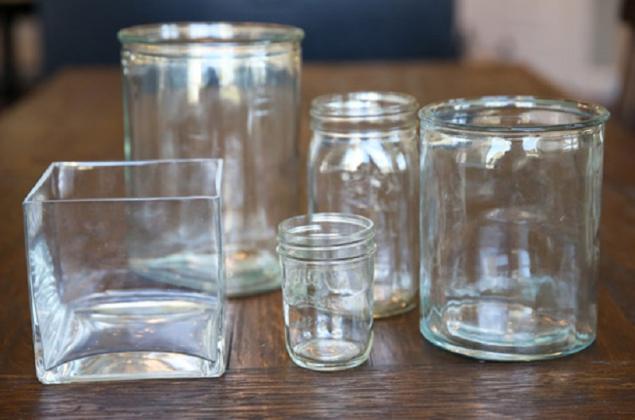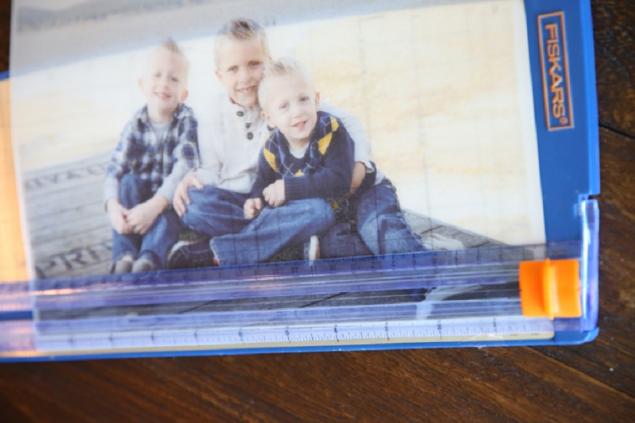 Use double sided tape to gently fix the photo on the bank. Cut off the excess paper. This ornament looks great in the daylight. But if you put inside the candle and its zazhzhesh evening, you get a totally different story. Photo will start to emit a soft light and heat, turning your room into the most comfortable corner of the earth!

Candle with fotografiey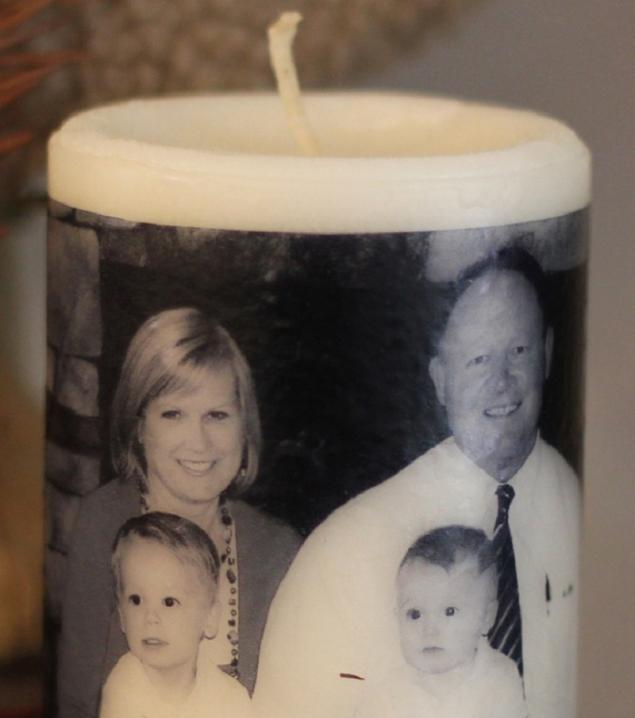 You need
hair plug waxed paper li > photos printed on plain paper

Manufacturing
Cut a piece of waxed paper on the size of the photo.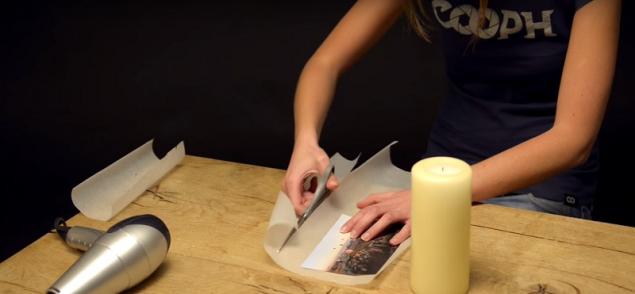 Wrap the candle photos, then waxed paper. Gray candle hairdryer on all sides, until the wax begins to melt slowly.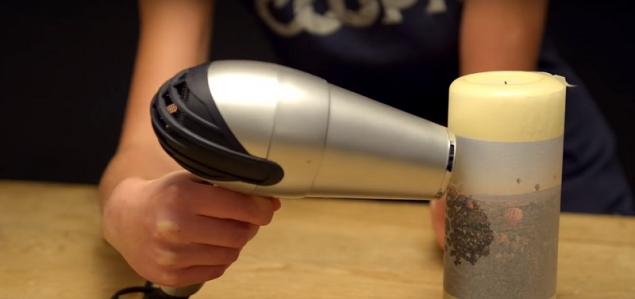 Take away the wax paper. The image will remain on the candle.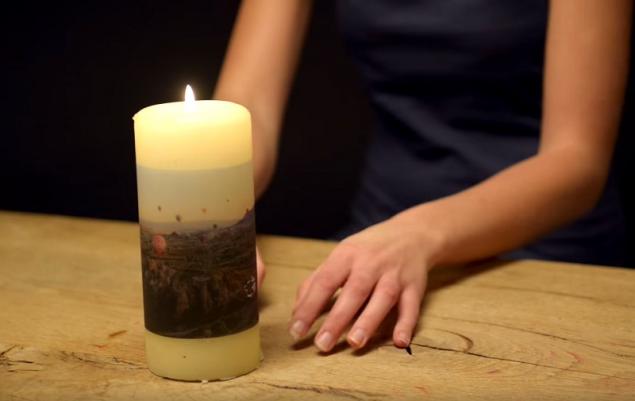 Admit it, such things can not be bought for money. Candle decorated with your photo - a great idea for a gift. Try to make the same house and share instruction with your friends!