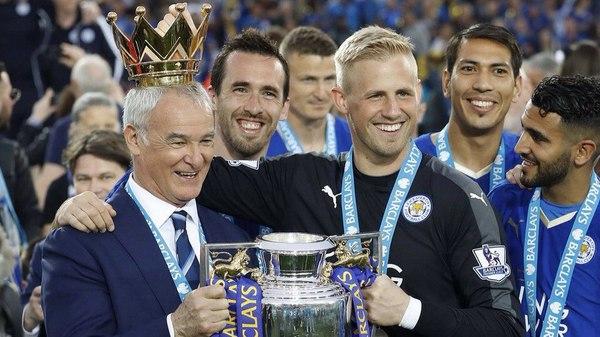 He coached coached a bunch of clubs from the top 5 football championships. In Italy, at different times - Napoli, Inter, Juventus, Roma, Parma, Fiorentina. Won Cup with Fiorentina. In Spain - Valencia, Atletico. He took the Cup with Valencia. In France - Monaco. There was also set at England. In four years at Chelsea. But in 2003 came Abramovich, vbuhali cloud bubble, and the championship was not taken in 2004. Only the latter. And then in Chelsea was also invited Mourinho ...
And Signor Claudio then went to Spain for the second time in Valencia, and even Super Cup it won, but the label "eternal second" to him already prishpandorili stapler. And then so - with all the teams in which he left his mark, someone sought more
.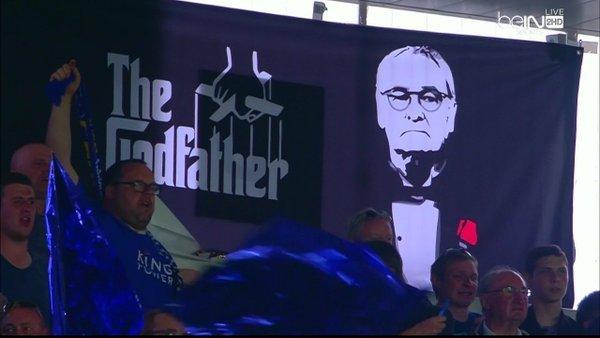 And last year, Signore took Leicester. That in itself did not cause much excitement - well, come tapering off the coach in the club is not even mediocre, and only returned to the Premier League. Chi is not the first event ... But by the middle of the championship "Fox" (the nickname of the club staff) climbed to 2nd place. And in the 23 round climbed to the top line and more there is not peeled before the end of the tournament. And the two players of the club, which a year ago was known only to specialists, become players of the year. Riyadh Marez - according to the players, Jamie Vardy -. According to journalists
To understand the probability of such an outcome, an example of life:
In August last year the boss cheerleaders "Fox" Mandy Clark, plastic surgeon Matt Smith, decided to play a trick on her. And he handed the coupon in the amount of 10 pounds to win Ranieri's team in the Premier League by a factor of 5000.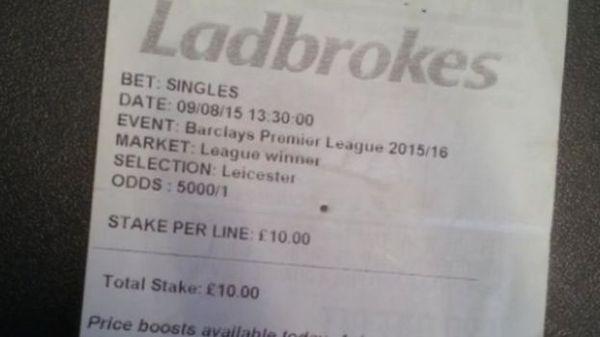 Clark said, "Okay, Sinister" and priknopila coupon Poster "Believe - and anything is possible" that hung in her office. And he stayed there until being "Lester" became the champion. Offers from the Ladbrokes, where the rate of keshaute was made (early payment of winning, but with a lower coefficient) Mandy sent out far and straight
City prays to Ranieri. On Signor Claudio Ranieri, who presented the story.
And, it seems, miracles continue to Leicester - host club Wichai Shrivaddhanaprabha, noting the casino win in the Premier League, won 2, 5 million pounds.