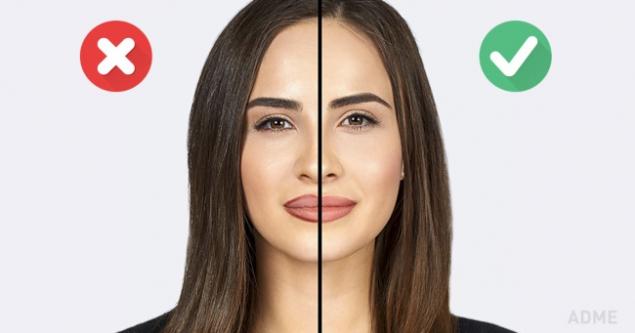 Makeup adds to our confidence, it serves to emphasize the advantages and make the skin looking its best. But have you ever thought that some of the techniques can not decorate, and add a couple of extra years? Certainly each of us has these.
We are in the
Website have collected the top 10 common methods that make us older.



1. Too much foundation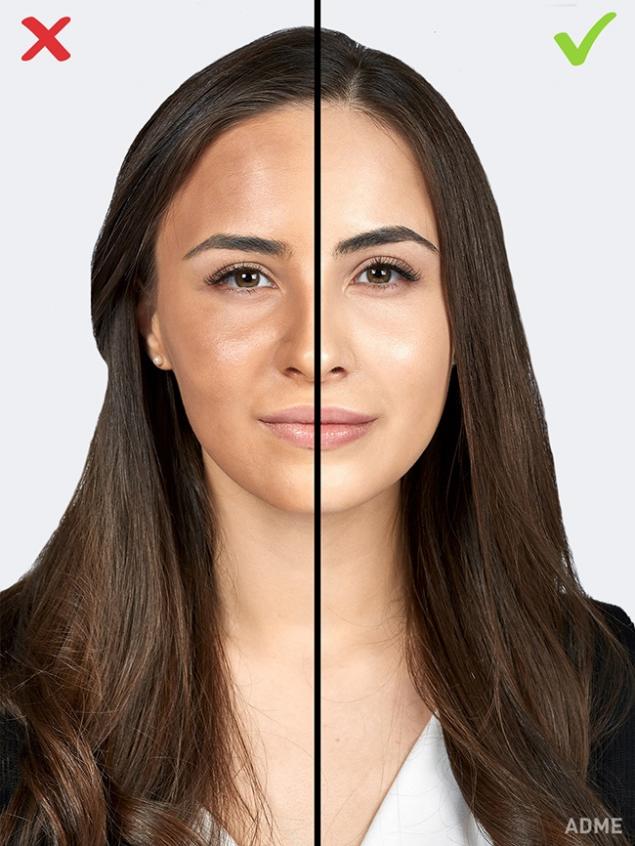 Many girls, wanting to achieve the effect of a perfect matte skin, often wrong and overdoing with tonal means. Too dense layer and wrongly chosen color foundation can accentuate wrinkles. And to add a few extra years. Make-up artists are advised to abandon the dense tonal foundations in favor of light and liquid fluids with shimmering particles that make the skin more healthy, natural, without overloading it.





2 . Mascara on lower lashes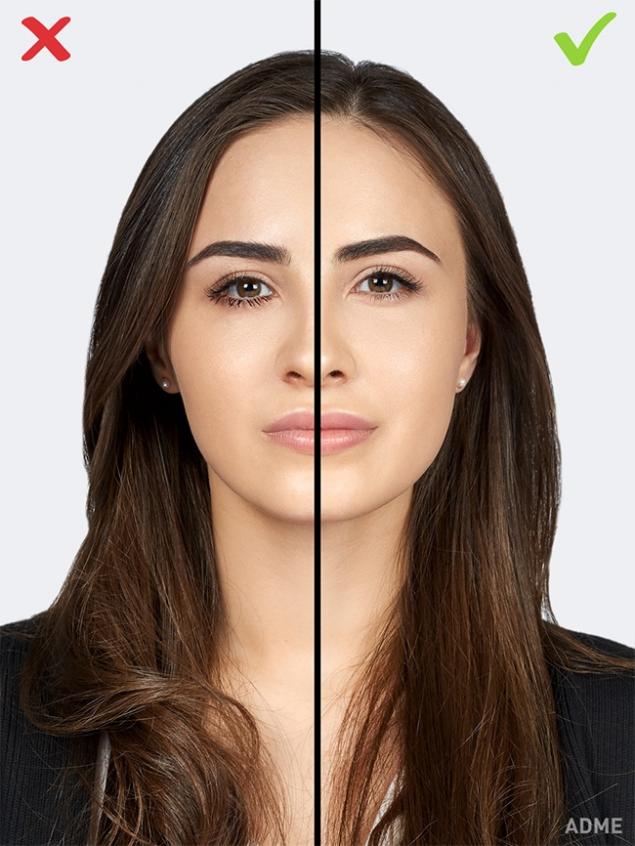 Lightly dyed bottom lashes with an emphasis in the corner of your eyes look only give expression. But if you paint over them all, and even bulk ink, do not be surprised that others will pay attention not so much to your eyes as to the wrinkles around them, because too dyed eyelashes on the lower eyelid have focused on them.





3. The tone of the lipstick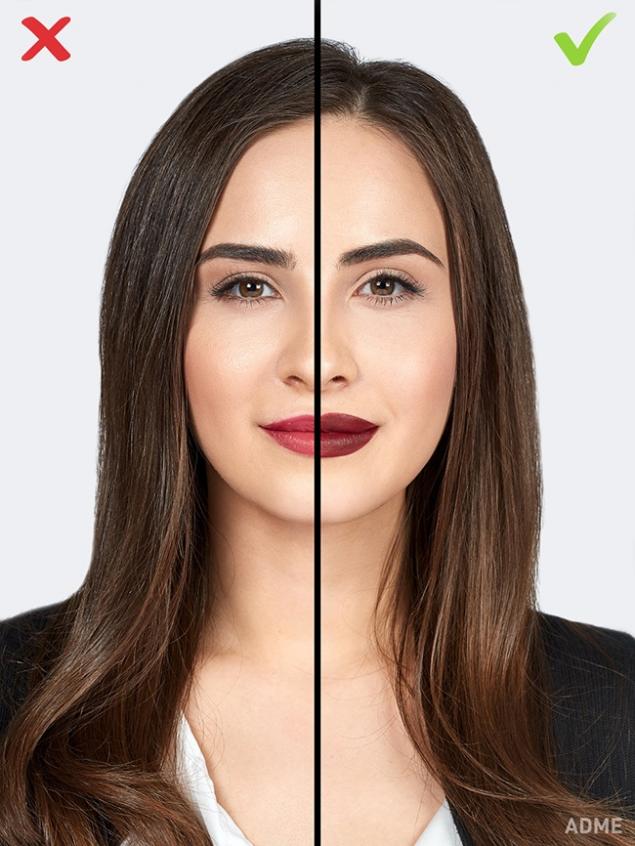 Definitely, the lips should not be afraid to paint and fashionable this season, saturated colors. But do not forget: if you are the owner of thin lips, the dark color will make them visually more subtle. If they do and do not have enough volume, it is better to put just above the contour of your lips.





4. Dark Shadows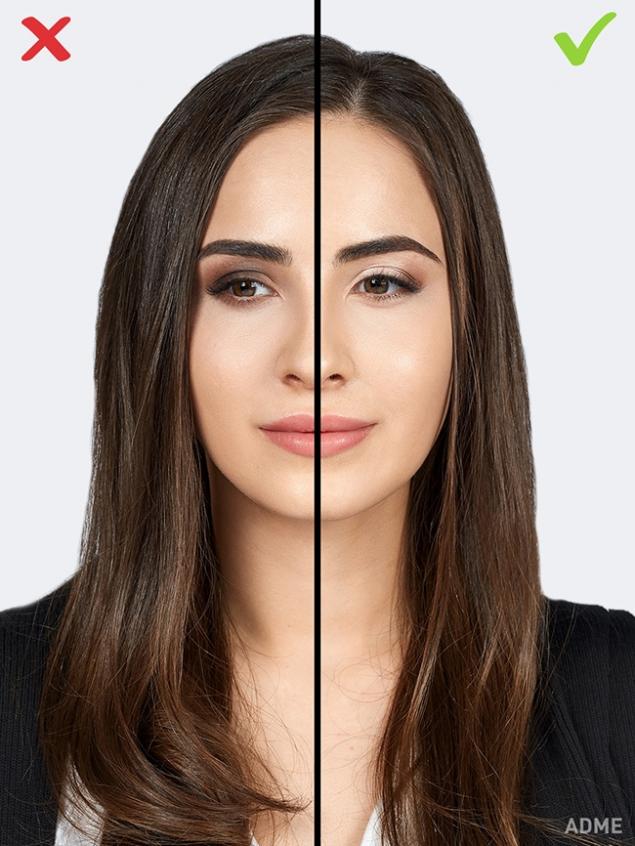 Dark Shadows applied to the entire eyelid, can visually make you older. If you want to look younger, apply a darker shade just on the outer corner of the eye.





5. Black eyeliner on the lower eyelid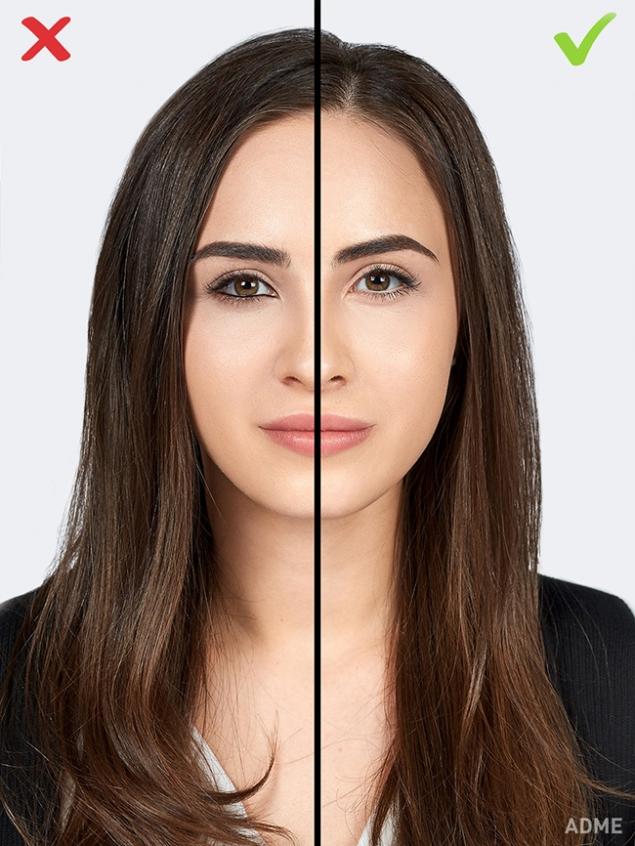 This technique will make your eyes already. In this case, you will help to make the look more open pencil lighter shade.





6. Blush in the "bull's-eye"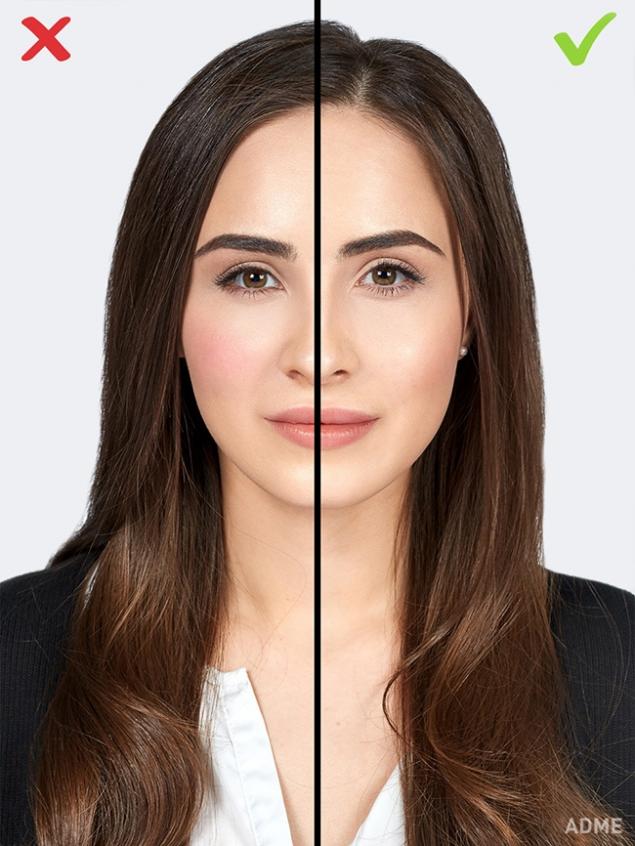 Say goodbye to dark and bright blush and look at the bright pink or peach. Apply them to the upper area of ​​the cheeks, not the middle. Highlight "apples" of the cheeks was a good idea before, but we are changing with age, so it is not necessary to draw attention to the area - apply your new shade of blush on the cheekbones and the upper part is not very close to the nose. Soft and natural shade will give your face a romantic, youthful appearance and blush applied to cheeks, give the effect of a mini-facelift.





7. Bright eyebrow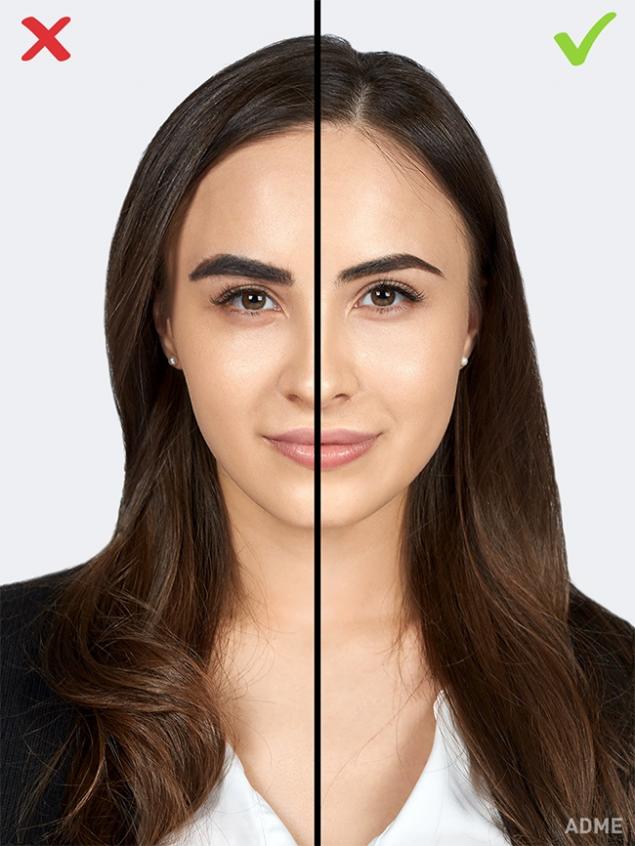 Brightly painted eyebrows can give your face a groomed appearance and add a couple of extra years. Prefer lighter shades on the tone of your own brow color.





8. Lack corrector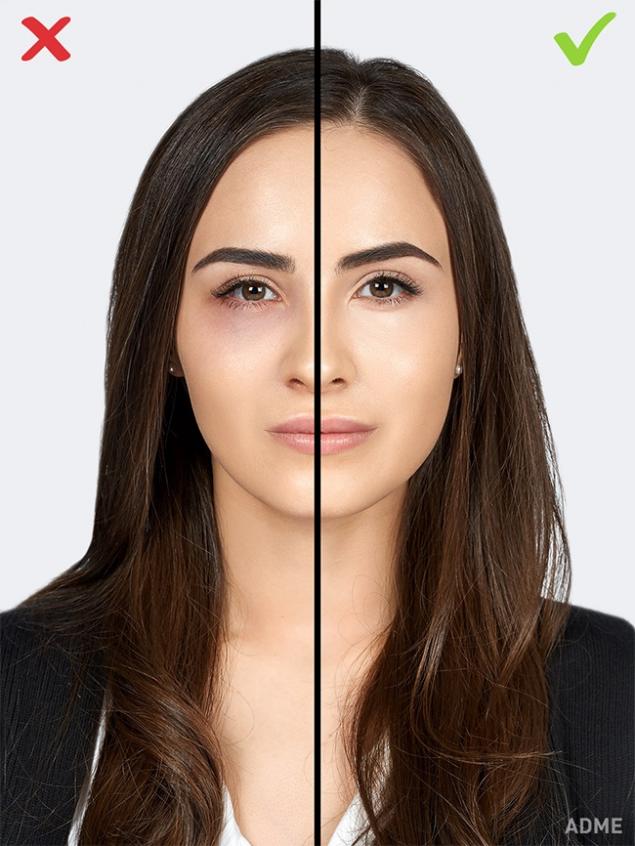 Dark circles under eyes have many, but with age they become more pronounced. Tone Cream only underline this shortcoming, but the equalizer to cope with this task perfectly. It is necessary to apply a light layer of concealer only on dark areas, and not on all the skin under the eyes.





9. Nerastushevanny contour on the lips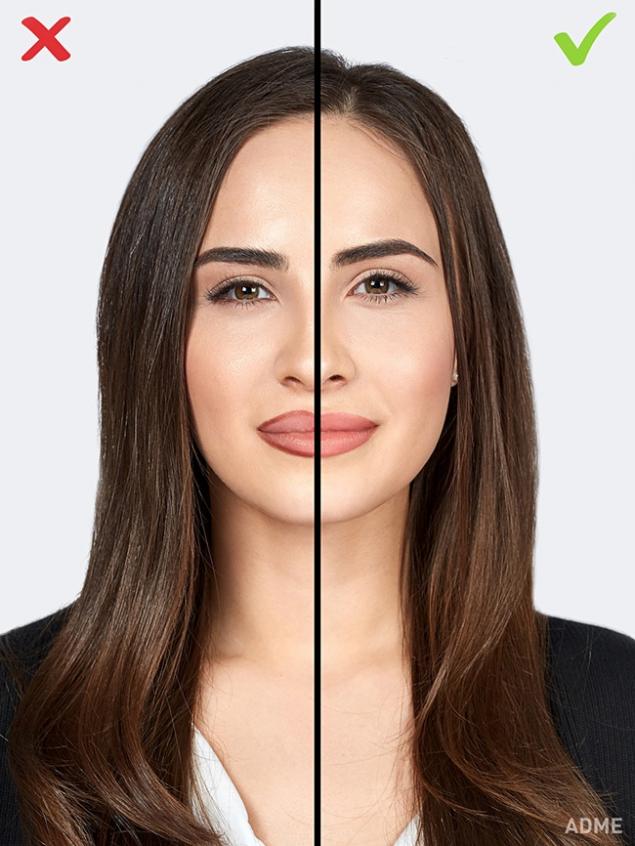 Liner - a pledge of quality lip makeup. It allows you to make the shape of the mouth more clear and seductive. It should be wary of attempts to expand the natural contour of the lips with a pencil, not shading the border into the lips. By making such an attempt, you risk being left with incised





liner 10 "mustache.". A thick layer of icing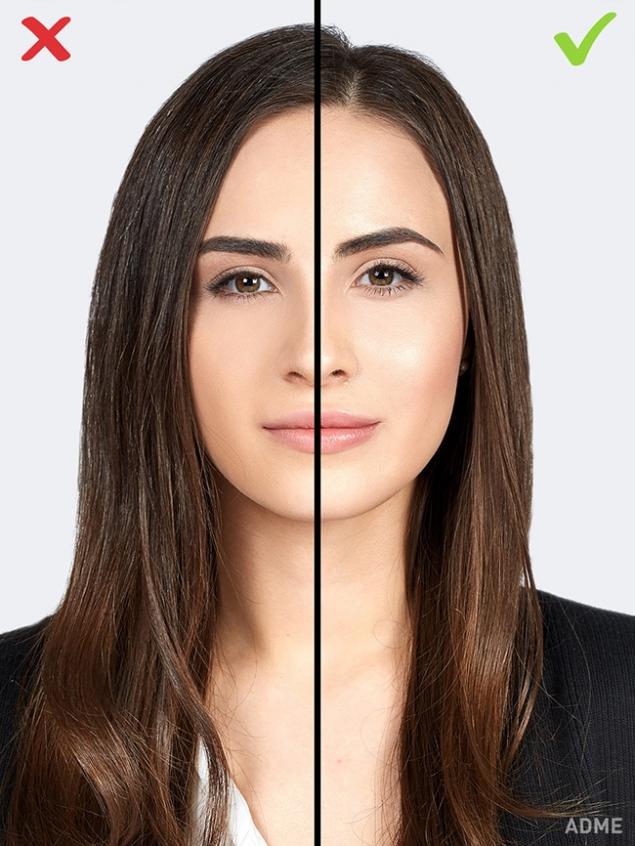 Powder is able to cover up the problem of appearance only when it is small. If you overdo it - she will become a problem. Light mineral or rice powder is applied to get rid of oily sheen in the T-zone. Avoid dusting eye area - powder will not hide, but rather emphasize the wrinkles and the skin will look drier



. Model: Valeria Shebanets
Visage: Maria Vedeneyeva



via www.instagram.com/maria_vedeneeva/