The head of Tesla Motors Elon Musk said that "national" electric car Model 3 as an option will be available to upgrade Ludicrous Mode to improve the dynamics of dispersal.
Recall that Ludicrous Mode mode is available for high-end versions of the Model S sedan and crossover Model X. In the first case, the acceleration time from 0 to 100 km / h is reduced from 3, 1 to 2, 8 seconds, the second - with 3, 8 to 3 2 seconds.
As for the electric Model 3, the Tesla has yet to reveal the exact speed characteristics. During the presentation of new items it was only told that the acceleration to 100 km / h takes less than 6 seconds. Observers believe that in order Ludicrous Mode option, this figure will be approximately 4 seconds.
It is known that on one charge the battery pack Model 3 will be able to cover a distance of at least 340 kilometers. To make up for the energy reserves holders will be able to use the network Supercharger stations, which is constantly expanding.
Already received about 400 thousand. Pre-orders for the car Model 3, which will cost customers about 35 000 US dollars. Manufacturing machines are planned in 2017, but due to the large number of pre-orders, most customers will likely be able to get the car not earlier 2018 th.
As new models of electric vehicles and approaching the launch of the company Gigafactory, the company Tesla Motors batteries unifies options available to buyers of its vehicles.
Recently, the site of one of the specialized organizations in California was registered modification Tesla Model S 75D, which implies the presence of the traction battery capacity of 75 kW • h. So far, this model was only available battery capacity of 70 or 90 kW • h, and the battery 75 kW • h only offered for a crossover Tesla Model X.
Tesla Motors representatives have confirmed our colleagues that the battery capacity of 75 kW • h really will be available to prospective buyers Model S for a fee of $ 3,000 relative to the base case.
It is expected that the increase in the traction battery capacity by 7% will increase the cruising range on a single charge from 375 to 400 km for the rear-wheel drive version, and from 384 to 410 km in the case of all-wheel drive version Model S, is equipped with two electric motors - one for each axis.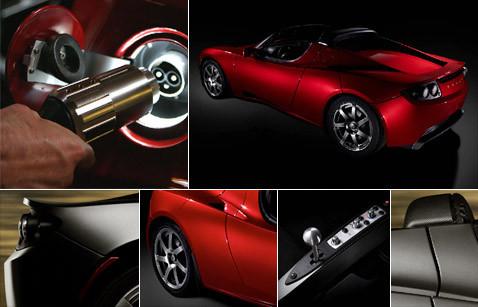 The manufacturer claims that the four-wheel drive electric vehicle due to the optimal distribution of traction between the axles and regenerative effect can pass on a single charge more than the rear-wheel drive. When buyers Tesla Model S will be able to order a battery electric vehicle with a capacity of 75 kW • h, is not specified.