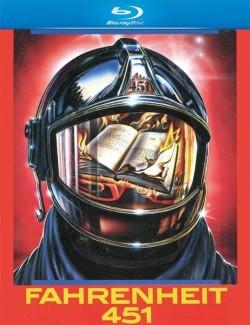 totalitarian society, which is based on popular culture and consumer thinking, in which all the books to be burned. The townsfolk are rushing to or from work, never say what they think or feel, talk about meaningless and empty, admired by material values, only read comics. Keeping the books is a crime; and people who can think critically, are outlawed.
This describes a bleak future in Ray Bradbury novel "Fahrenheit 451", probably his best work.
In a strange way, written in 1953 dystopia is becoming increasingly relevant in our time, when the governments of different countries prohibit the spread of "harmful" information and close websites. In 2012, Google has proposed to standardize the new status code HTTP protocol 451, which will warn users that "they requested page exists, but is not available for legal reasons»
. The novel "Fahrenheit 451" is now as relevant as ever. Not surprisingly, the film company HBO decided to film this classic.
The only adaptation of the story took place back in 1966: it made the French director François Truffaut
. There was no longer any film adaptation. Ironically, the book itself in the United States was censored and published in abridged version, and in the USSR were critical of her ideological magazines CPSU Central Committee, but it did not lead to the prohibition of the work, and it has gained wide popularity.
TV channel HBO has chosen a screenwriter and film director Ramin Bahrani (Ramin Bahrani). Hopefully, the film adaptation of the same get exciting, as the book itself.
Source: geektimes.ru/post/275198/