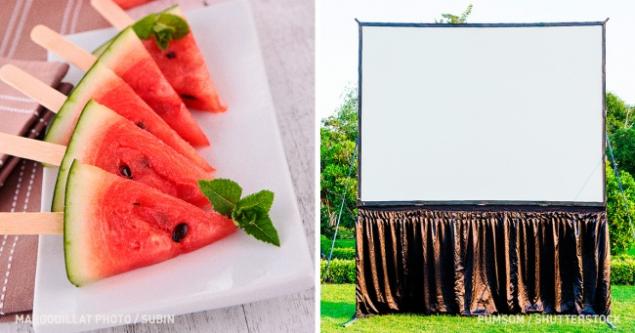 Ahead of the long-awaited holidays in May - it's time to spend a wonderful weekend in the countryside. In these first truly summer days, many will go out of town, on the garden and on picnics.
< Website has decided to help you prepare for these events and gathered 13 original ideas for parties in nature.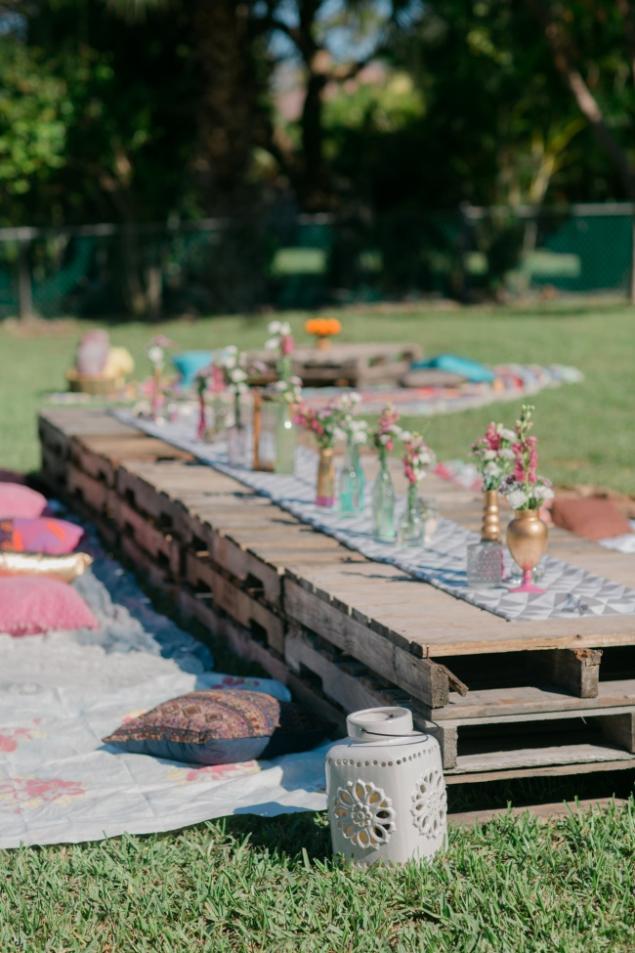 It is not necessary to have a gazebo to cover a table outdoors. You can add up to a couple of layers of conventional wooden boxes, cover them with a cloth and you arrange to get a "table". On the sides spread out blankets and pillows. Guests will be delighted with such a feast! All the details you can see here.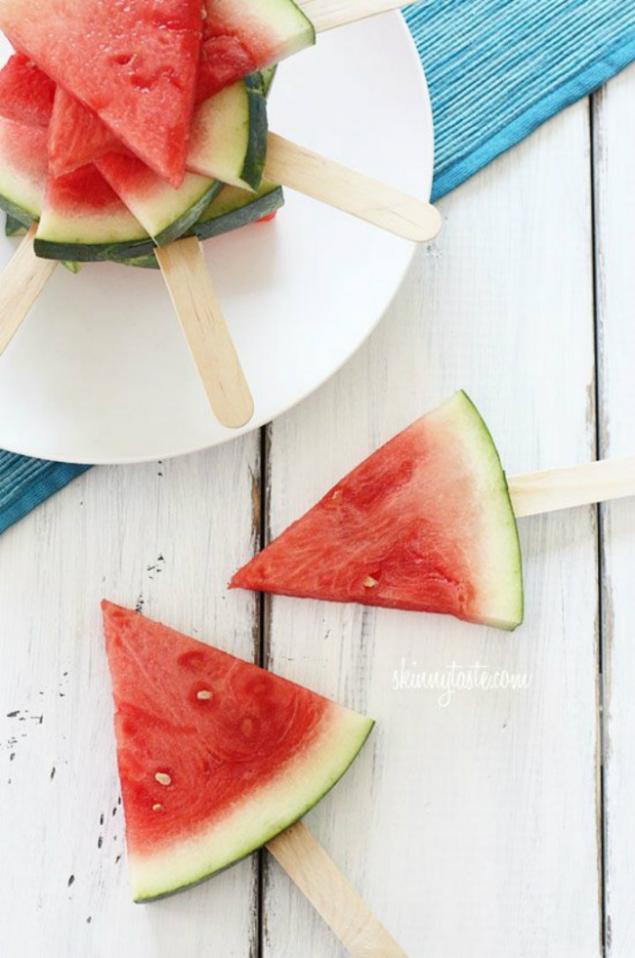 To visitors it easier to eat watermelon, you can cut them in triangles and stick them to the ice cream sticks. How to make it useful delicacy, so that it becomes a real decoration of the table, please click here.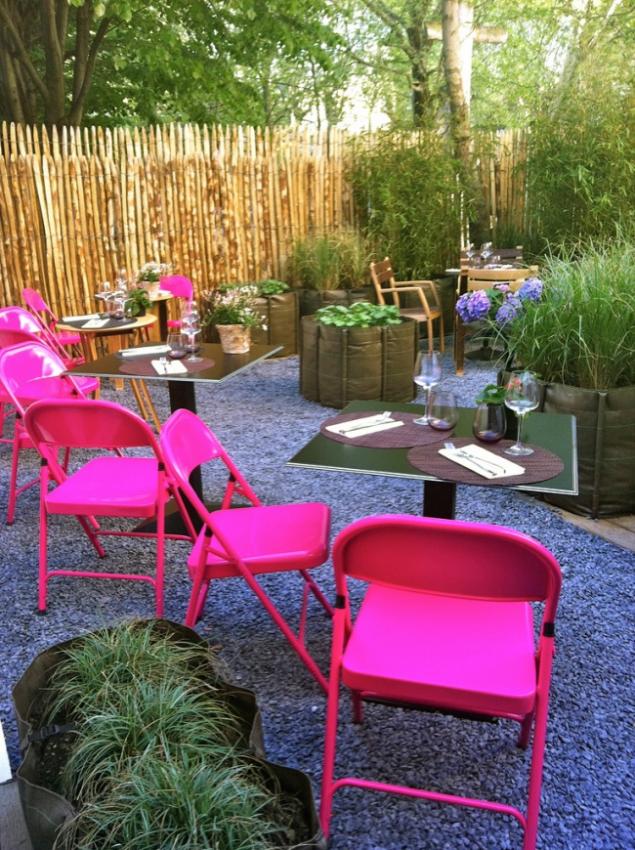 You can add a bright accent to your yard with the help of what some items, such as chairs. For details, see here.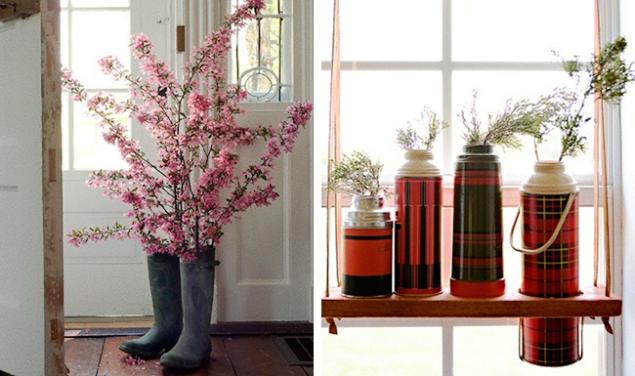 Do not be afraid to experiment. For the original vase can approach any items, examples here.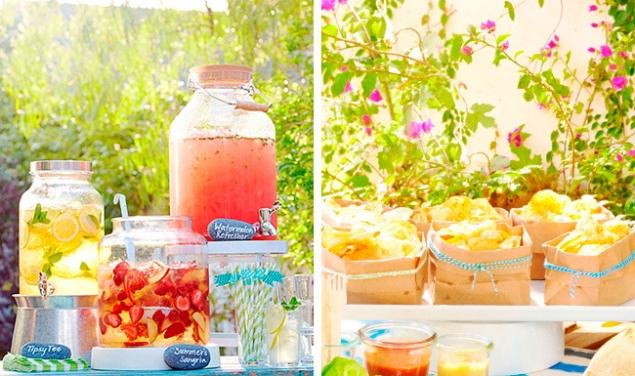 Conventional glass jars and paper bags will be the perfect dishes for summer cocktails and snacks, detailed examples, you can see here.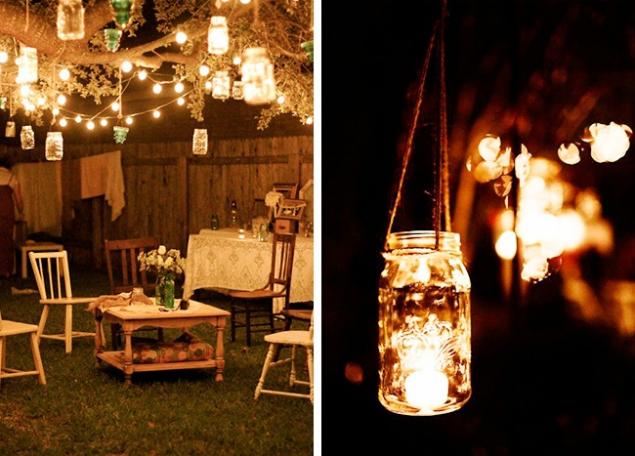 Banks with candles will create a fantastic atmosphere in the evening. Even more ideas for yard lighting look here.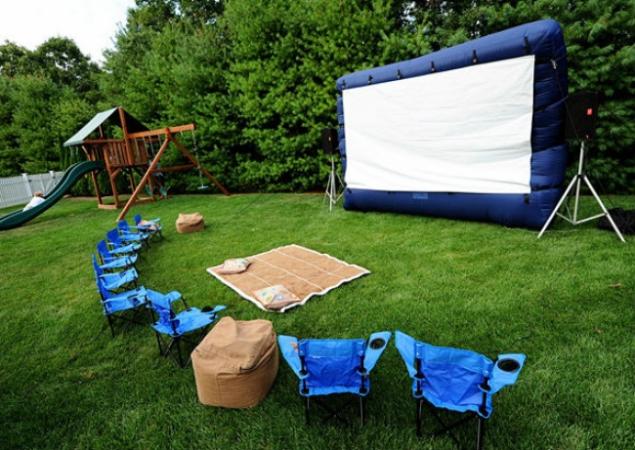 Using the projector and any large white cloth, whether a sheet on a fence or an inflatable screen, as in the picture, you can make a great evening film session, as here.
Natural yogurt with a choice of toppings from fruit and sweets - the best option for the buffet! Take a closer look all the toppings here.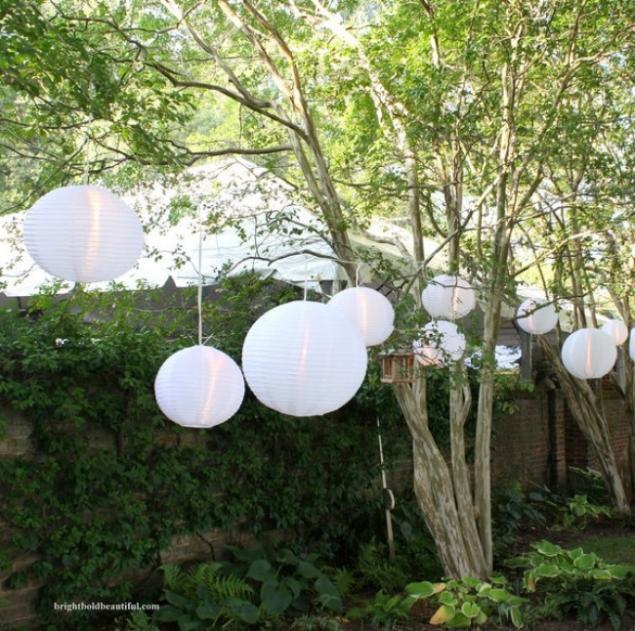 Another decorative element of your yard may be Chinese lanterns. They will look great on the trees as shown here.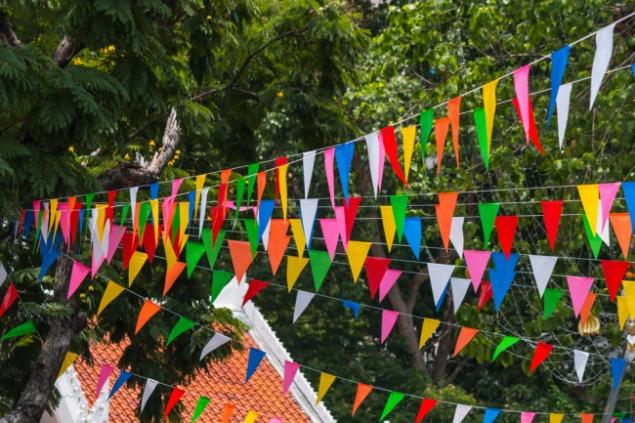 Instructions how to make such decorations for the yard, look here.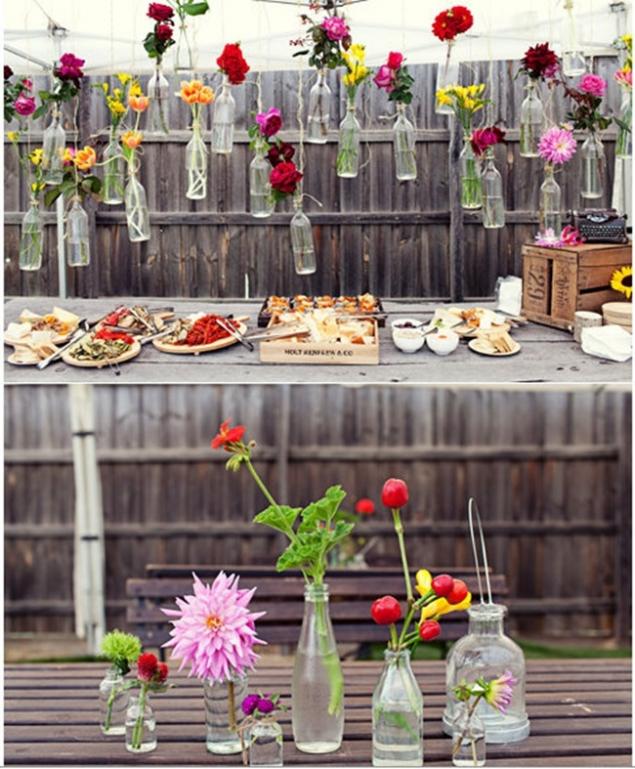 Use bottles as vases, as here. Beautiful and unusual.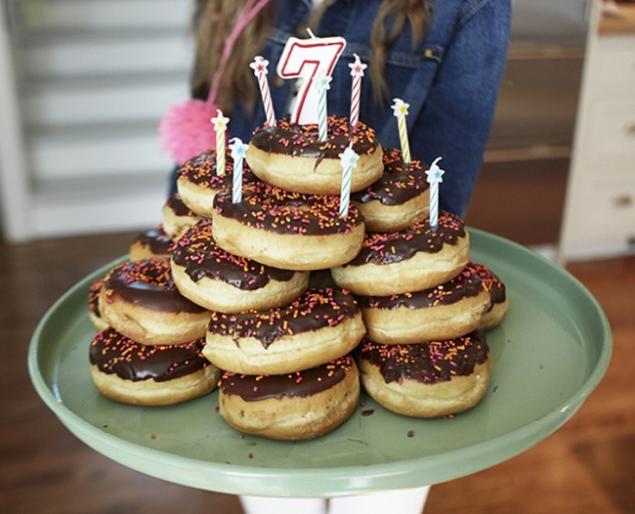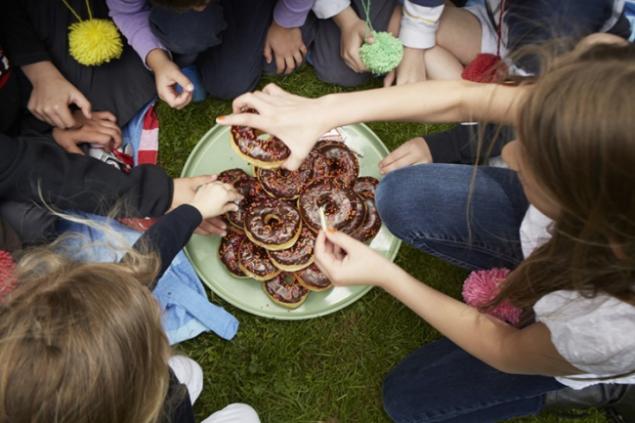 It is not necessary to cook complicated dishes for a picnic. You can add up here such an unusual and incredibly sweet cake donuts - look here. Guests will appreciate exactly this!
Preview: margouillat photo / subin pumsom / shutterstock
via www.shutterstock.com/ru/pic-342627128/stock-photo-projection-screen-in-the-garden.html?src=FI88P_13aDrdeQCU9mmIow-1-1