Writes the author: "I recently unearthed a miracle and partially preserved their school diaries. This - not the documents it - the song ... ". Familiar records suggest our visitors also scan or take a picture of the most interesting diaries and send to the chip to replenish Collections.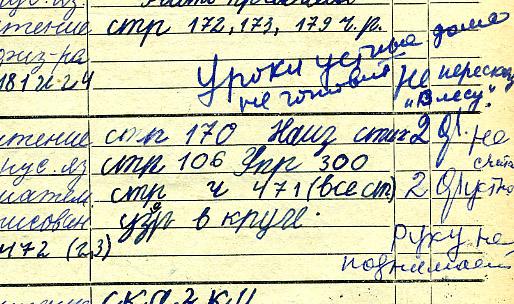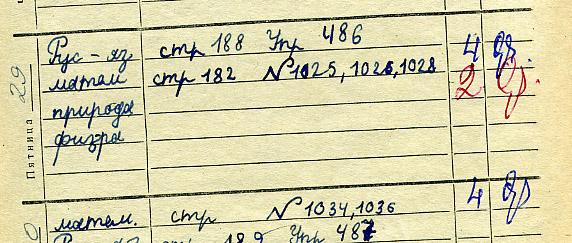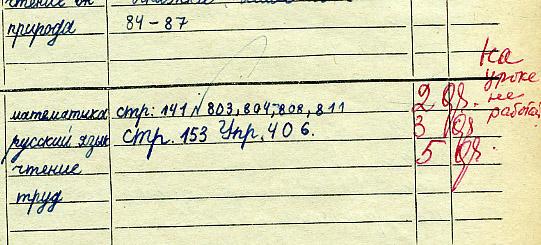 Sometimes one lesson could get just four marks:

Teachers find fault with every detail, such as the absence of the students plan, expanding consciousness and helps to better absorb knowledge ...