Sometimes the actors are ready to go to anything, just to play the role of favorite. Some have to change hairstyles, and some are even ready to lose weight rapidly, or vice versa to gain weight. In this collection we have collected the most dedicated actors, who had to work fairly, reliably play before his cherished role.
< Christian Bale
Champion transformation certainly is Christian Bale. This English actor weighed only 55 kilograms on the set of "The Machinist" and swung to 86 only a year later for the role of Batman. In the film "Fighter" Christian again has lost up to 66 kilos to play ....... and in 2013 in "American Hustle," the actor appeared tum! Miracles, and only!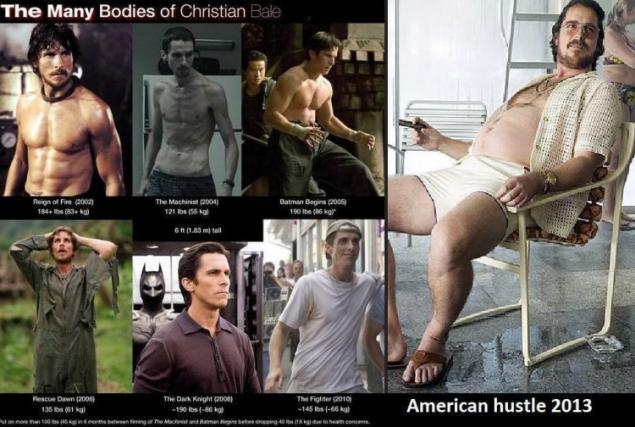 Matthew McConaughey

Matthew also had hard times: for their HIV-positive character of Ron Woodruff in the movie "Dalassky buyers club" actor had to lose 22 kilos! Matthew wanted to achieve a weight of 65 kilograms, but a little bit not reached that mark.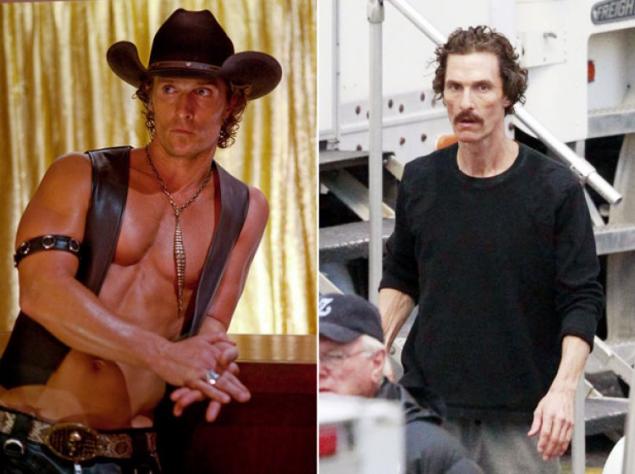 Rooney Mara

To play Lisbeth Salander in the American adaptation of "Girl with the Dragon Tattoo» Rooney Mara had to cut her hair, pierced nose and eyebrows, as well as bleach eyebrows. It recently was given the actress just harder.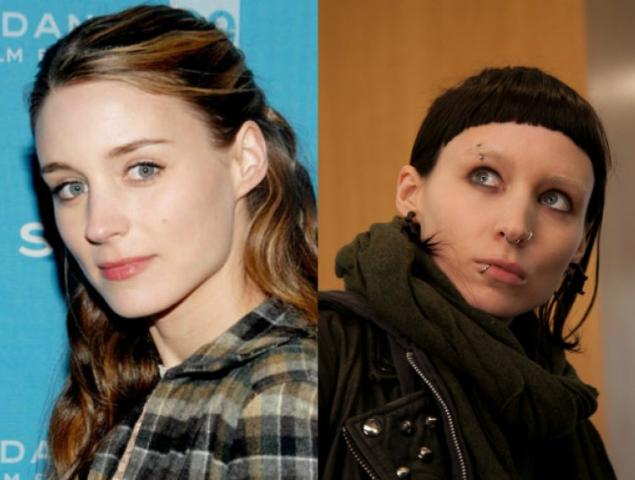 Jared Leto

Jared had to gain 30 kilos to get into the role of John Lennon's killer in the movie "Chapter 27". Actor and musician said that never again will gain weight for the role. But Jared did not refuse to lose weight, and in a few years shone in the film "Dalassky buyers club" as ..............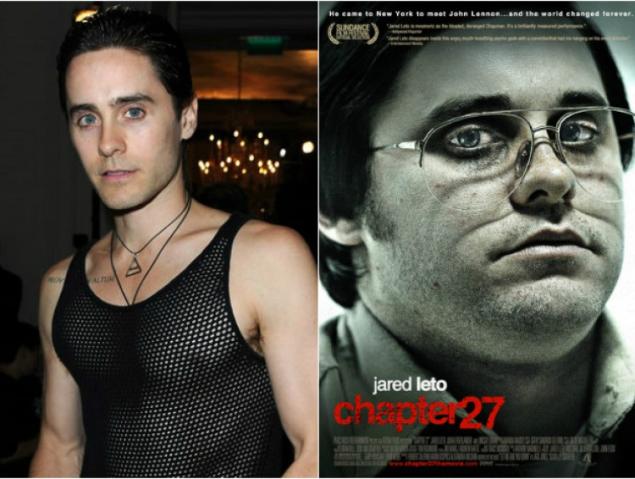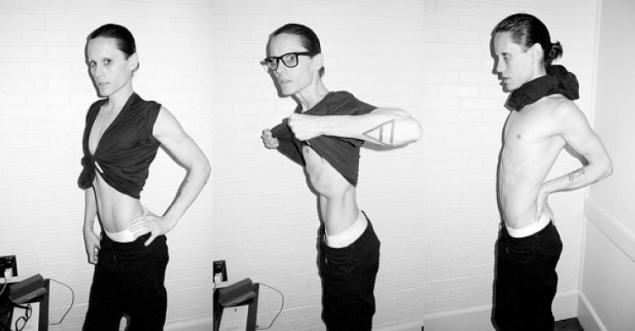 Charlize Theron

Few people know the film "Monster" beauty Charlize Theron: for his role as the serial maniac she had to wear dentures, cosmetic and score tons of more than 10 kilograms weight

.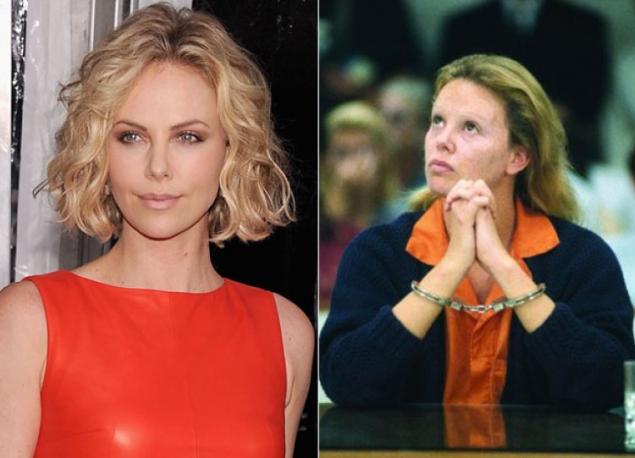 Michael Fassbender

For the role in the film "Hunger" Fassbender had to lose 20 kilos to look like a human, exhausting yourself a hunger strike. And he did it!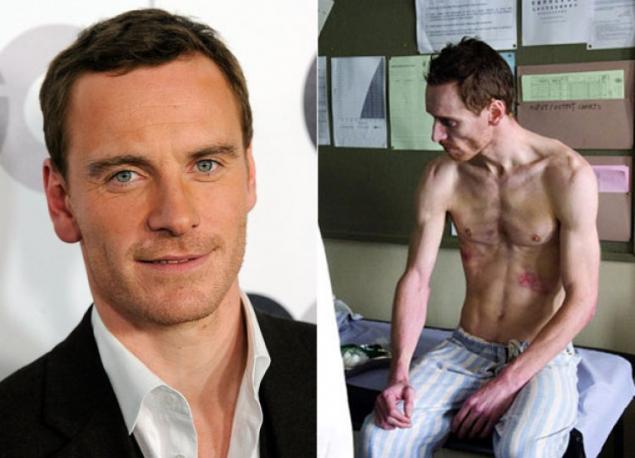 Chris Pratt

To become a Star-Lord in the "Guardians of the Galaxy" Chris Pratt had to lose 36 kilos, and then dial 9 kilos of muscle in six months. The result is obvious!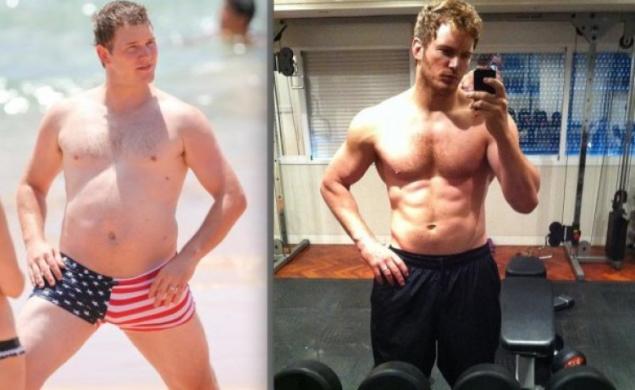 Anne Hathaway

Anne dropped more than 10 kilograms, to get used to the role of Fantine in "Les Miserables." She also had a short haircut, but we believe that the new haircut is very Miss Hathaway!


Eddie Redmeyn

But partner Anne on "Les Miserables" Eddie was not afraid Redmeyn stained its reputation as handsome heartthrob and reincarnated as a transsexual in drag.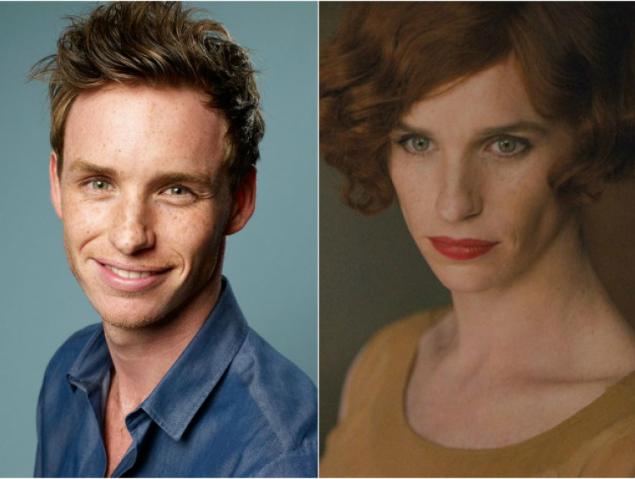 Tom Cruise

"Tropic Thunder," Tom Cruise looks almost unrecognizable in a comedy. Of course, he did not have to shave nalyso and change your weight, but we believe that he, too, has earned a place in this list!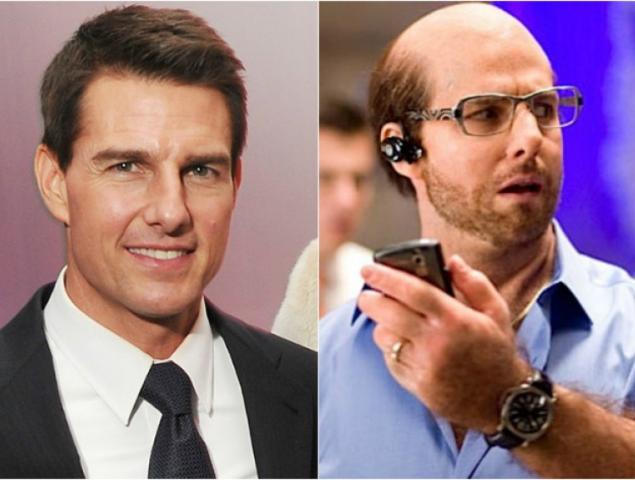 Loading ... Loading ...
Liked? Share with your friends!
Loading ... Loading ...