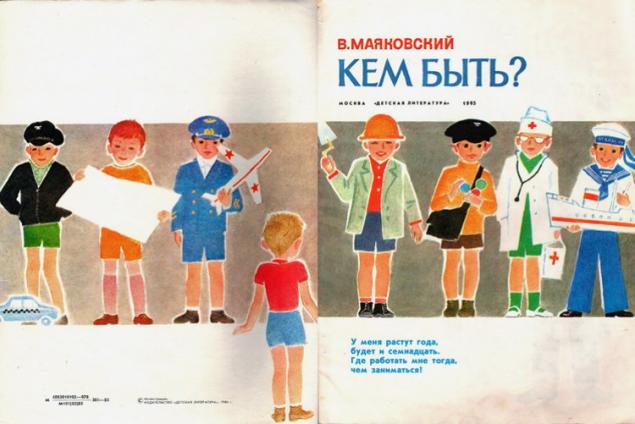 OVOR, during the Soviet era it was a dream, but there was no money. And now there is money, but there is no dream. More precisely, the money has become the only real purpose, so that even children have lost their "selfless" thoughts. If the Soviet Union every second child wanted to become an astronaut or a teacher, you have kindergartners purpose in today's Russia is that "expensive" and the reason is not a child pragmatic about the future profession: "I will work for those who have a lot of money."
Well, if you specifically?
< Russian
"I want to be a star" - it was the most popular answer in the course of a large-scale survey of young Russians from 9 to 15 years in 2012. So that! astronaut profession refused in the penultimate place, the teacher did not hit the list, but there is a new "activity" - not work at all. Fortunately, while in last place. To disclose the entire list - please! (The results of the percentage of boys and girls).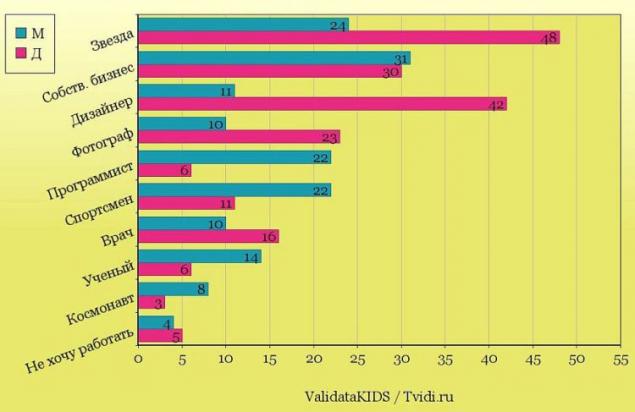 Podkrepa quotes: as the saying goes, "the mouth of children ...»
"I know that the work - it is work, and work can not be fun. Because of his work, I would like to receive a lot of money. »
< Igor, 14 years, the survey" AIF "2015
"If I lose weight, I'll try to go to a modeling agency. They travel a lot around the world, they have a bright life, work in general should not know walk the runway, and you make up, and rascheshut. »
< Alina, 17 years old, the same poll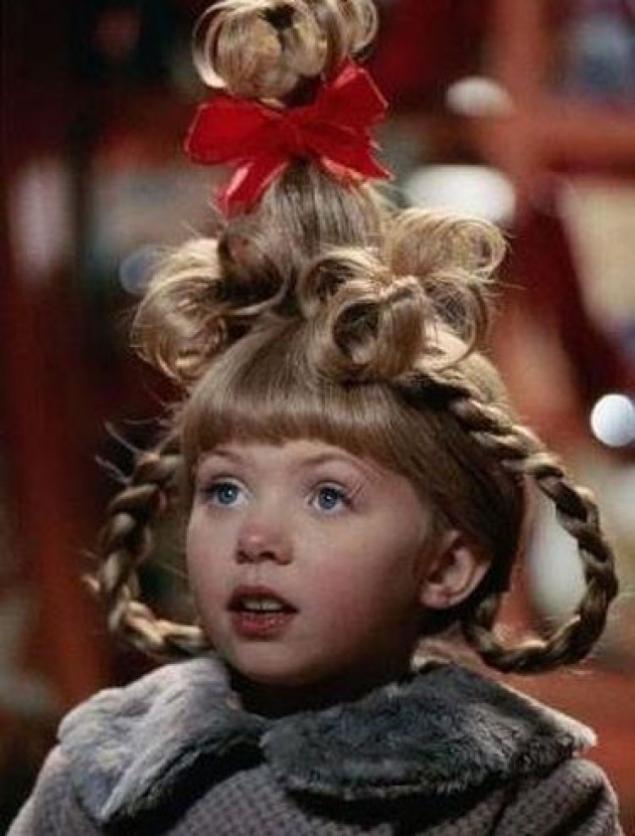 "My mom gets a lot. She said she can earn at least as, if there were more time to consider. I also want to become an economist, I will consider a lot and earn a lot »
Nick, 10 years old, the same poll

. "I want to become a director, to earn a lot and all the command and run the least." "I want to become a banker, because they earn a lot. If I earn a lot, I travel a lot, have a rest and a little work. »

< Students in Moscow from 12 to 14 years, a survey of the educational network" Eureka ", reported for 2008.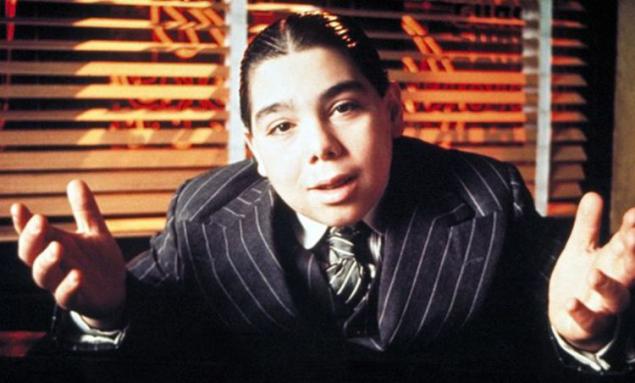 Compare with the arguments of the Belarusian preschoolers.

"I want to be a banker. I need a lot of money, so I had a nice apartment and a large bed in which I sleep for a long time. »

< Ilya, 7 years old, a street survey CityDog.by site in Minsk, 2015 < /

"I really love animals, so I dream to work in the nursery. But somehow there is a veterinarian and the director or deputy. »

< Alice, 6 years old, the same poll

But what about the western kids, young citizens of those countries where the structure and ideology did not change, at least 70 years?

< United States

Here is a fresh survey of the results (November 2015) among 500 Americans from 1 to 10 years. "As the children have changed little in the 21st century!" - Commented on their choice of journalists, but noted that there were 2 new popular profession - scientist and engineer

.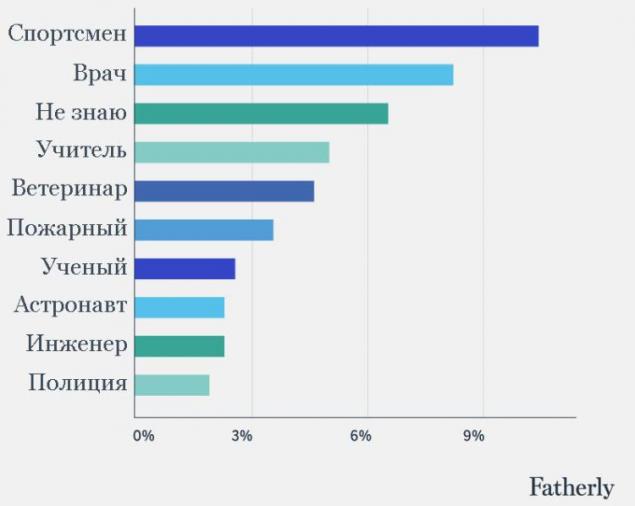 Germany

But what kind of work the neighbors closer dream: 500 German children from 5 to 9 years old were interviewed in November 2013. From the Russian and American peers, they differ in that they clearly imagine a future activity.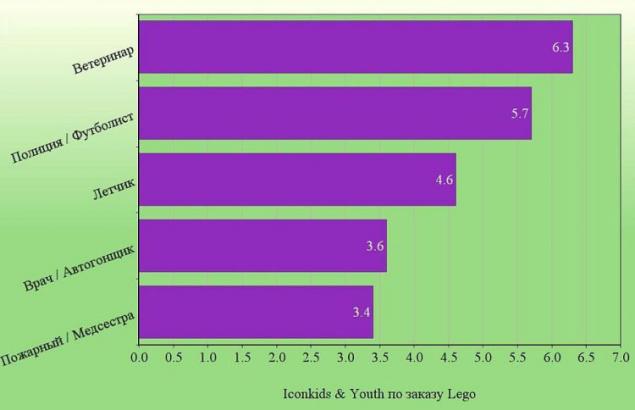 And for contrast, let's see what the children want to work on the opposite side of the Earth.

< Japan

Here are the results of research in 2013 among pre-school and grades 1-6.

Boys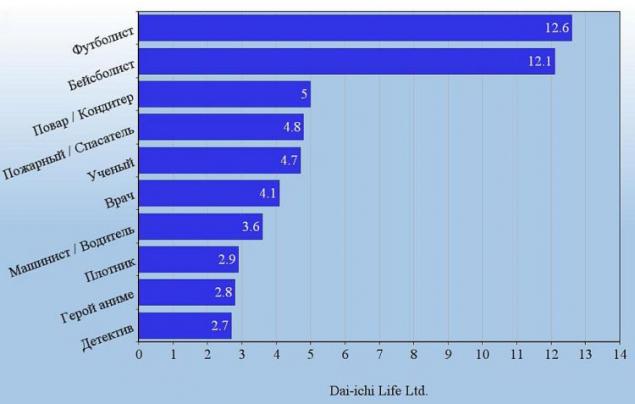 Girls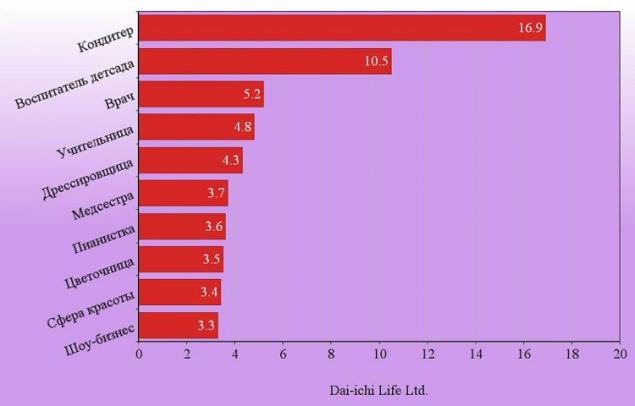 By the way, have you noticed that only a small Japanese, besides the usual professions, named one fantastic (anime character)? In other countries, children also imagine themselves superheroes, for example, in Germany, many boys play James Bond girls - princesses, and there is a lot of Batman and Spider-Man in the United States and Russia. But, apparently, for them it is no more than a game.



Loading ... Loading ...
Liked? Share with your friends!
Loading ... Loading ...