< Igor Godenko
Makarov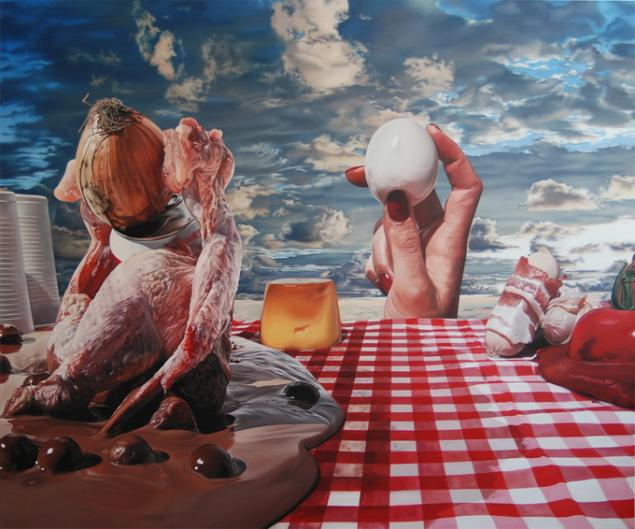 Here the artist did not come out of me -
That is my only weapon is lazy, or those fingers.
In this creative narrow niche
Not found myself, oddly sweating:
Journeyman, Craftsman later -
Do not go there, well, not quite in the topic!
My thick skin shagreen
God prepared this is not destiny:
 - Instead of the brush - keep, man, word,
Instead of paints - take a white sheet
. Trivially? And what's wrong with that.
If only the top you are not confused and bottom,
Light and darkness, virtue and villainy,
Where present, and where falsehood.
Your truth is thinner than a hair,
Your color - watercolor (gouache not!)
Diluted heavenly sea,
And tinted - glow of suns ...
Inhale your - verse vydoh- star song,
Word - the ear of grain ... il - Colossus ...
Or the whole world or universe
Primeval brick being.
In the universal
live ikebana Not enough - this - you ..
! ... That the artist did not come out of me:
Hurried tramp -. Quite
I walk by the stars and roofs,
Passes and foamy wave,
Guide to the Galaxy - the Word by word,
The image in verses together, cmysl - in a row -
I'm leaving - to come back again ... And
They leave tomorrow ... If I could ...