Gardening - a favorite hobby of many people. Someone at home grow lemons, cactus plants and flowers, and in this house now growing conifer. This idea occurred to the architect of Kazakhstan Aibek Almasovu. He designed a glass house in the forest, built around growing spruce.
With the permission of the author
Website publish photos for you, where you can enjoy this beautiful building and not less beautiful tree



«A tree in the house." - A unique project that allows you to feel completely at one with nature.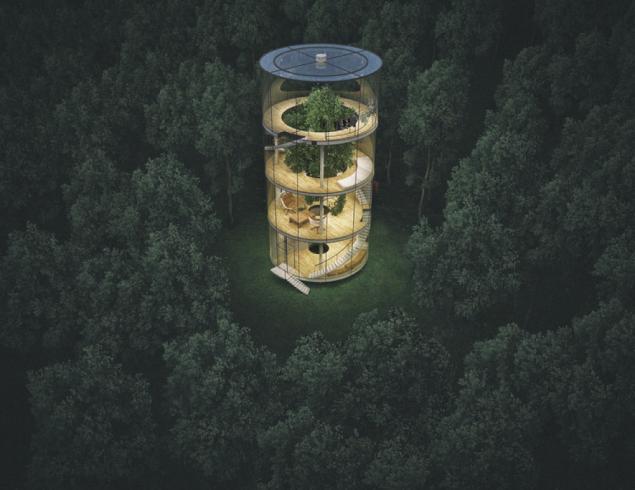 building itself, of course, will be in the forest.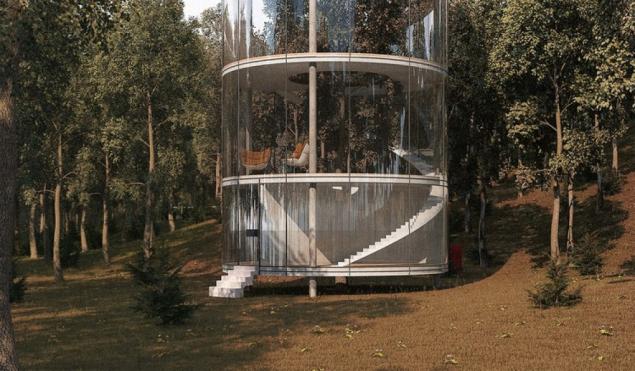 The house has a kitchen, living room and toilet. Not enough except that the full bedrooms.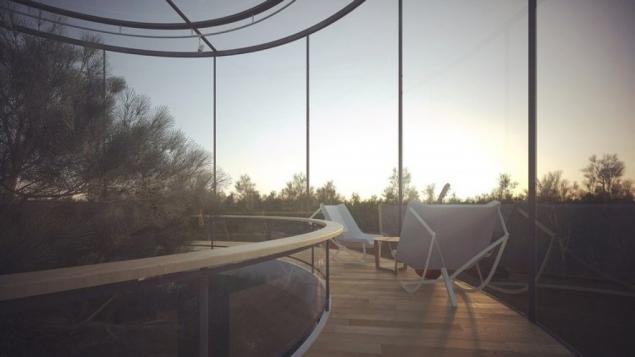 Climb on the upper floors of the 12-meter building can be the white winding stairs.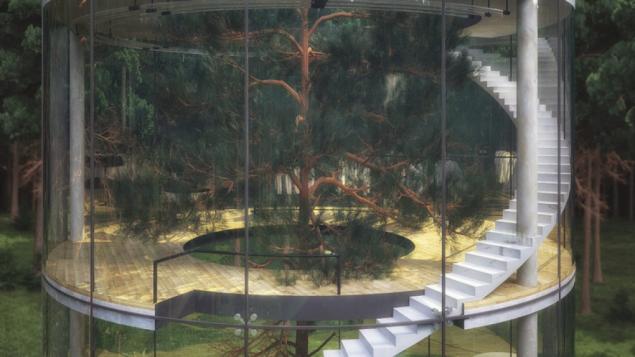 the evening, you can read a book in silence. Right paradise for introvert.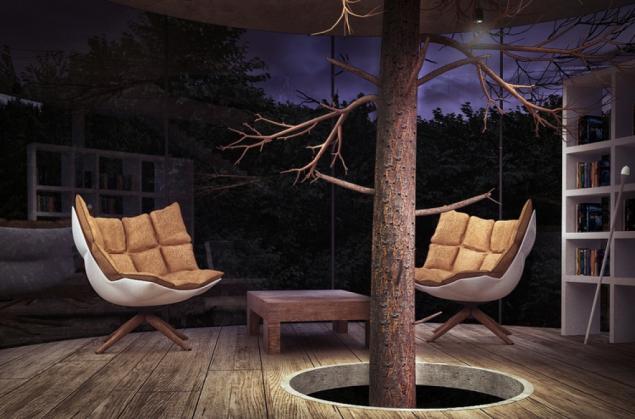 building itself is simply immersed in greenery.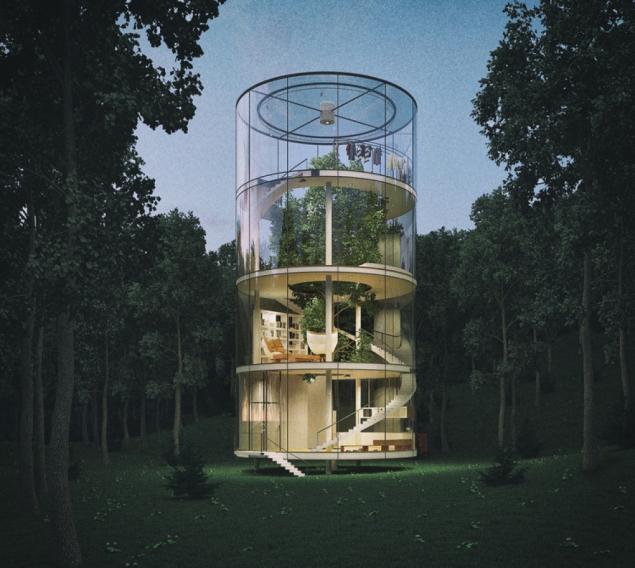 This house - it is an opportunity for many people to escape from the stuffy concrete box and feel the present unity with nature.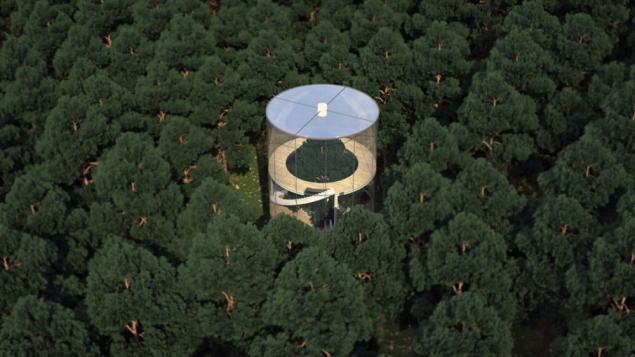 via www.amasow.com/tree-in-the-house/